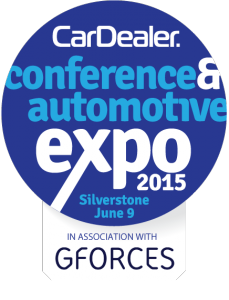 THE Car Dealer Conference and Expo is a record breaker!
More than 1,000 dealers have already signed up to attend to make it the biggest automotive events of this type ever held in the UK.
The Conference & Expo takes place at Silverstone on Tuesday, June 9.

James Baggott, the MD of Blackball  Media – who decided, along with operations director Andy Entwistle, that the UK needed a Conference and Expo after attending NADA earlier this year – said: 'We needed all areas of the industry to really embrace the idea to make it work – and they have exceeded our expectations.
'There are still more than two weeks to go, and the closer we get to the event, the more people are signing up to attend.
'We have a great line-up of keynote speakers and workshops, and a fantastic array of suppliers at our Expo. It's going to be a superb event, and something this country has never seen before.
'I am so pleased the industry shares my belief that the UK really needs a NADA-style event to call its own. I can't wait – and we're already making plans so the 2016 event will be even bigger and even better.'

Blackball Media operations director Andy Entwistle said: 'When we started this year's event, I set a target of having 1,000 dealers signed up to attend. I thought it was an ambitious number but achievable – what I never expected was to pass that target with more than a fortnight to go.
'I have spoken to other dealer groups and manufacturers, and they have already told us the numbers they will be bringing, so the final total will be way, way in excess of 1,000. 
'Like James, I knew the only way this event could be so successful would be if the whole industry embraced the idea – and there's no doubt it has. We're going to have a huge number of dealers there on the day, and we could sold far, far more stands, as we have had to turn people away.
'The lesson for next year is to be even more ambitious, with a bigger Expo and even more to do on the day for dealers.'
It's free for dealers to attend the conference. We're asking them to register beforehand, and it is important they book in advance to attend the keynote speakers and workshops they are desperate to attend. With so many dealers now attending, it's likely the rooms will fill to capacity very quickly. Only after those who have booked have taken their seats will other be admitted.
MORE: Get hold of your FREE tickets for the event at Silverstone on June 9
MORE: Women in the motor industry at the Car Dealer Conference & Expo
MORE: Why no-one can afford to miss the Conference & Expo
MORE: Come along and join us on a special day!
MORE: FREE legal advice from Lawgistics at Car Dealer Conference & Automotive Expo #CDX15
MORE: Everything you need to know about the Car Dealer Conference & Automotive Expo