THE combined forces of Blackshaws and Codeweavers took victory in the northern qualifier of the Car Dealer Go-Karting Challenge in association with Close Brothers Motor Finance.
The winning team was composed of Will Blackshaw and Sam Harrison of Blackshaws, alongside David Stevenson and Adam Canay of Codeweavers. The four drivers completed 95 tours of the TeamSport Leeds circuit over the course of the 90-minute race – the first in our great new event. Two laps further back, Andrew and Ian Billau plus Ian Kitching and Craig Parker from north-east motorcycle dealers Billau Motorcycles finished second for the other guaranteed spot in next March's grand final.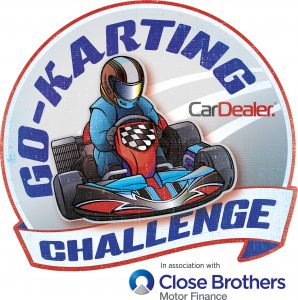 The race was punctuated by black flag warnings directed at several teams, with the dealers battling hard for track position on the tight, challenging layout typical of a TeamSport facility. Ultimately, it was those who stayed out of trouble that took home the trophies.

After taking victory, Blackshaw said: 'Obviously it's great to catch up with your friends in the industry. A big thank you to Car Dealer Magazine and Close Brothers Motor Finance, as it wouldn't be possible to do this without [Close Brothers Motor Finance].'
Canay added: 'Sam and Will were certainly the two quickest drivers – we contributed in our own little way! We really enjoyed it. We really appreciate them inviting us along. We consider them really good business partners and friends and it's been a pleasure.'
The next qualifier for the Car Dealer Go-Karting Challenge in association with Close Brothers Motor Finance will be for southern dealers, taking place at the TeamSport Eastleigh venue on November 21. The finals will be held in Reading on March 28.
MORE: Introducing… the great Car Dealer Magazine Go-Karting Challenge!

MORE: Our great go-karting challenge is set to kick off next week!
MORE: #B4B18: The bangers head to auction this Friday at BCA Blackbushe!