Car Dealer issue 172 is out now – and boy, have we crammed in loads of automotive goodies!
Here's a preview of what's lined up for you this month…
Car Dealer Power 2022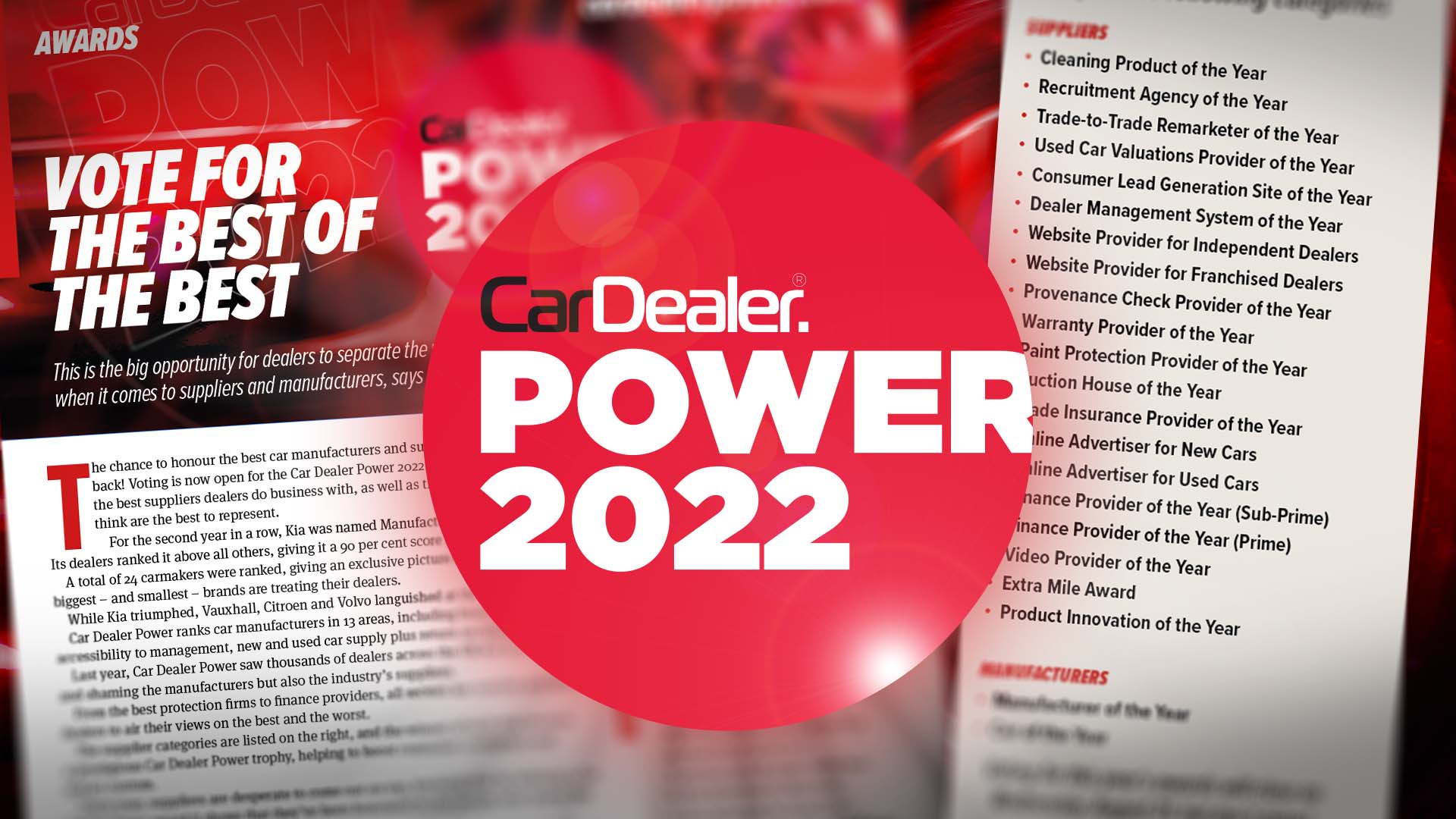 Car Dealer Power is back for 2022!

This is where dealers get the chance to name the best and worst among the suppliers they do business with and the manufacturers they represent.
Every year, suppliers are desperate to come out on top, knowing that winning a Car Dealer Power award shows they've been honoured by the people who matter the most – their customers, the car dealers.
Car Dealer Power also names the Car of the Year, as voted for by readers of Car Dealer.
The Skoda Enyaq took the top gong last year, with the Hyundai Ioniq 5 and Vauxhall Mokka highly commended – never have two electric cars been ranked so highly in Car Dealer Power.

But which cars will make the top places this year? Well, that's down to you, dear dealer! Voting is open now and it only takes a few minutes to complete the survey.
Find out more in the latest edition of the magazine.
Bangers4 Ben 2022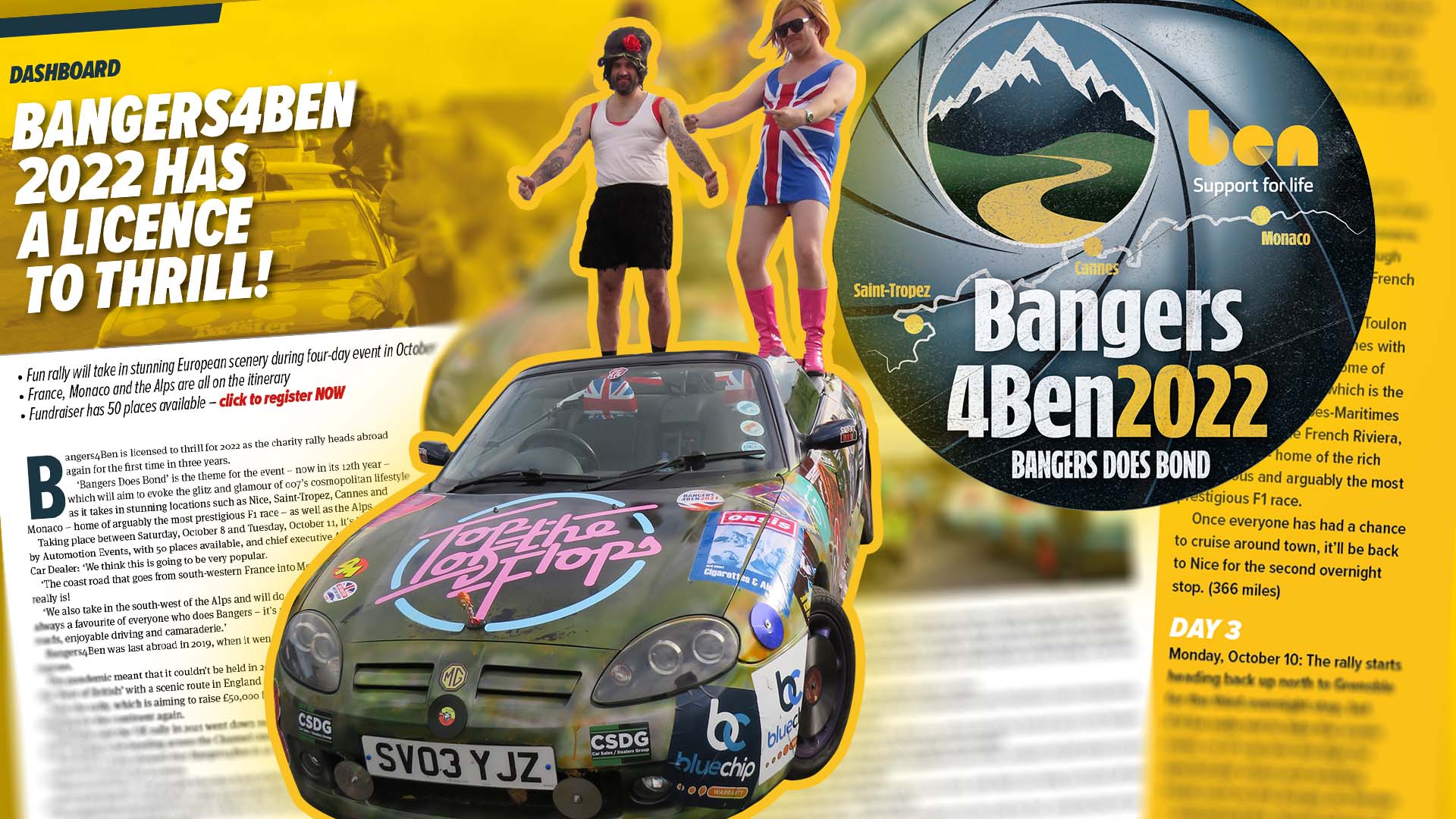 Who's up for some madcap fun while taking in some of mainland Europe's most stunning scenery and raising money for a good cause all at the same time?
Yes, we thought you might be! In that case, make sure you sign up for this year's Bangers4Ben rally!
It's the first time since 2019 that the crazy event has been able to head abroad and we've got all the details in this issue of the magazine.
Forecourt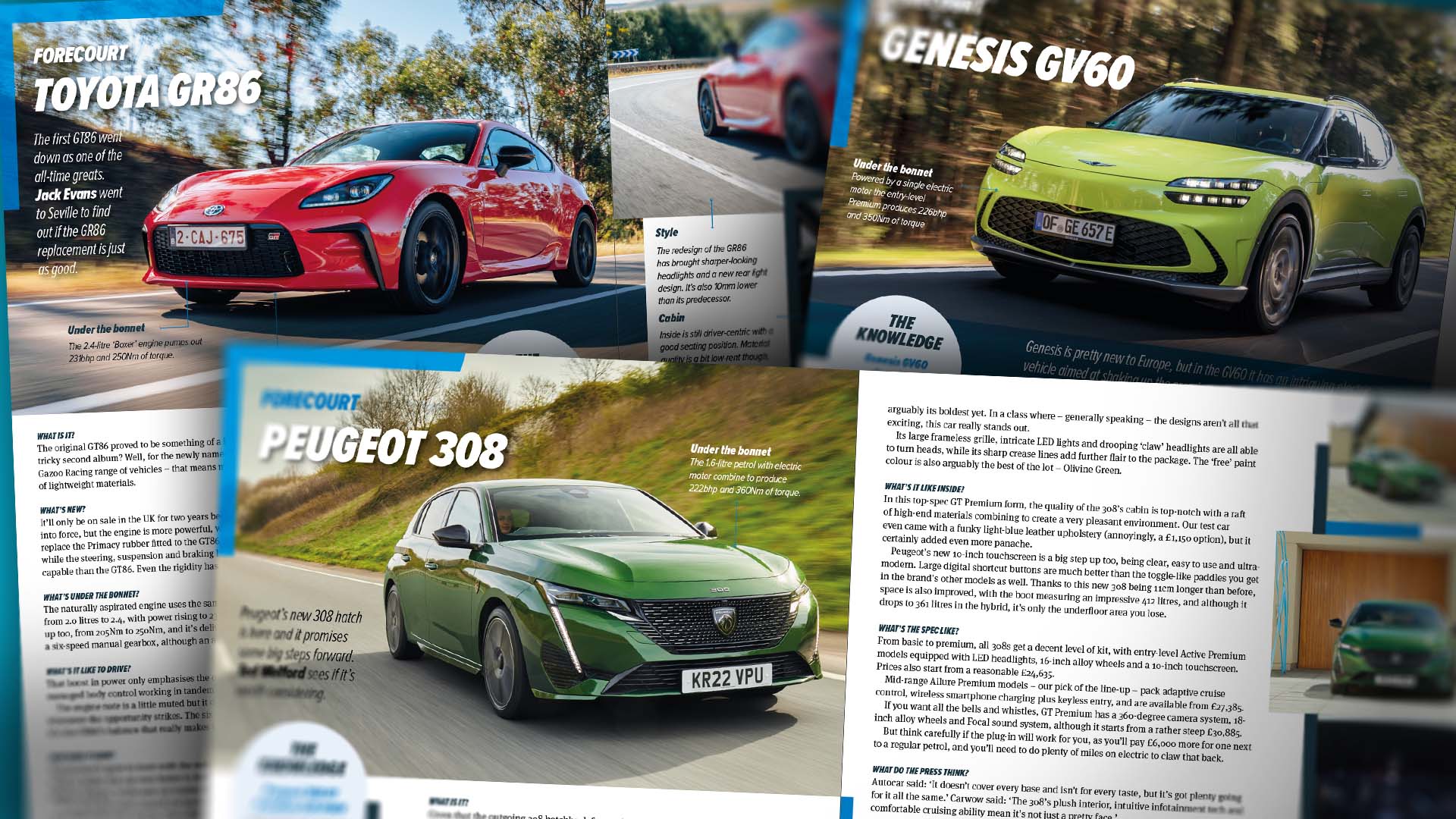 From bangers to beauties!
Three of the latest cars are given a rigorous road-testing by our motoring writers Jack Evans, Darren Cassey and Ted Welford, who have been out and about in the Toyota GR86, Genesis GV60 and Peugeot 308.
Find out if they're a hit or a miss (the cars, that is, not the writers) by reading the reviews in this edition of Car Dealer.
Dashboard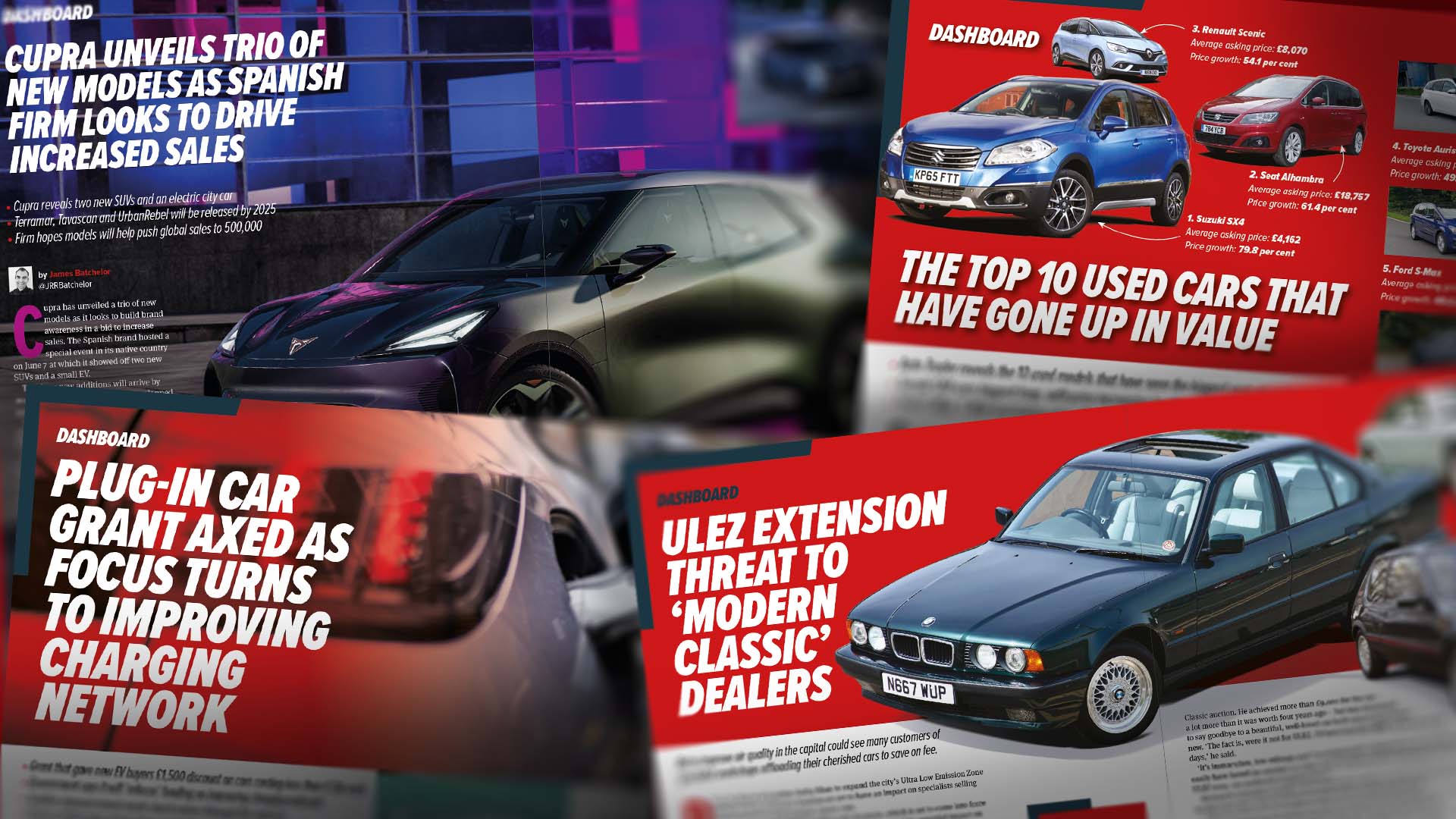 We've got an amazing array of articles that are absolute must-reads.
It doesn't seem as if used car prices are going to fall off the cliff any time soon, but which models are proving most popular? And which ones aren't so hot? We've got the lowdown, courtesy of some number-crunching by Auto Trader
The out-of-the-blue announcement by the government that the plug-in grant was ending for cars sent shock waves through the industry. We look at the reactions and implications
Sadiq Khan's bid to extend London's ULEZ may be good for the environment but there's a corner of the car industry that isn't so happy about it
Cupra has revealed two new SUVs and an electric city car, which together it hopes will help propel it to sales of 500,000 worldwide – Car Dealer associate editor James Batchelor flew out to Spain to take a closer look at them
Columns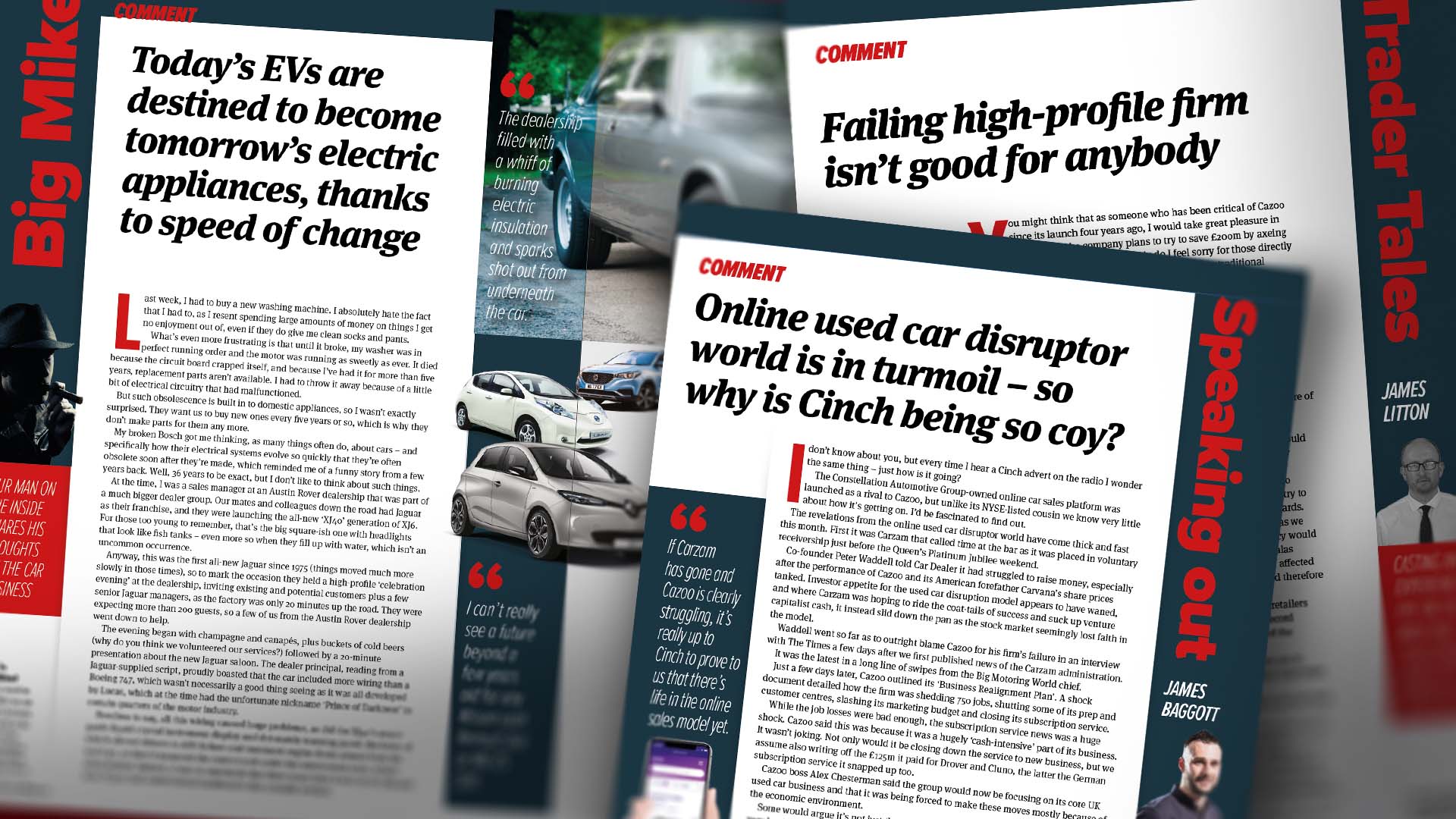 Car Dealer boss James Baggott wants to know why Cinch is playing its cards so close to its chest when every other self-styled online used car disruptor seems to be in a downward spiral
Automotive retail consultant James Litton freely admits he's never been a fan of Cazoo, but he gets no pleasure from its recent woes and has genuine fears about the effect on traditional dealers
Meanwhile, our popular mystery columnist Big Mike has an axe to grind about built-in obsolescence in EVs
Features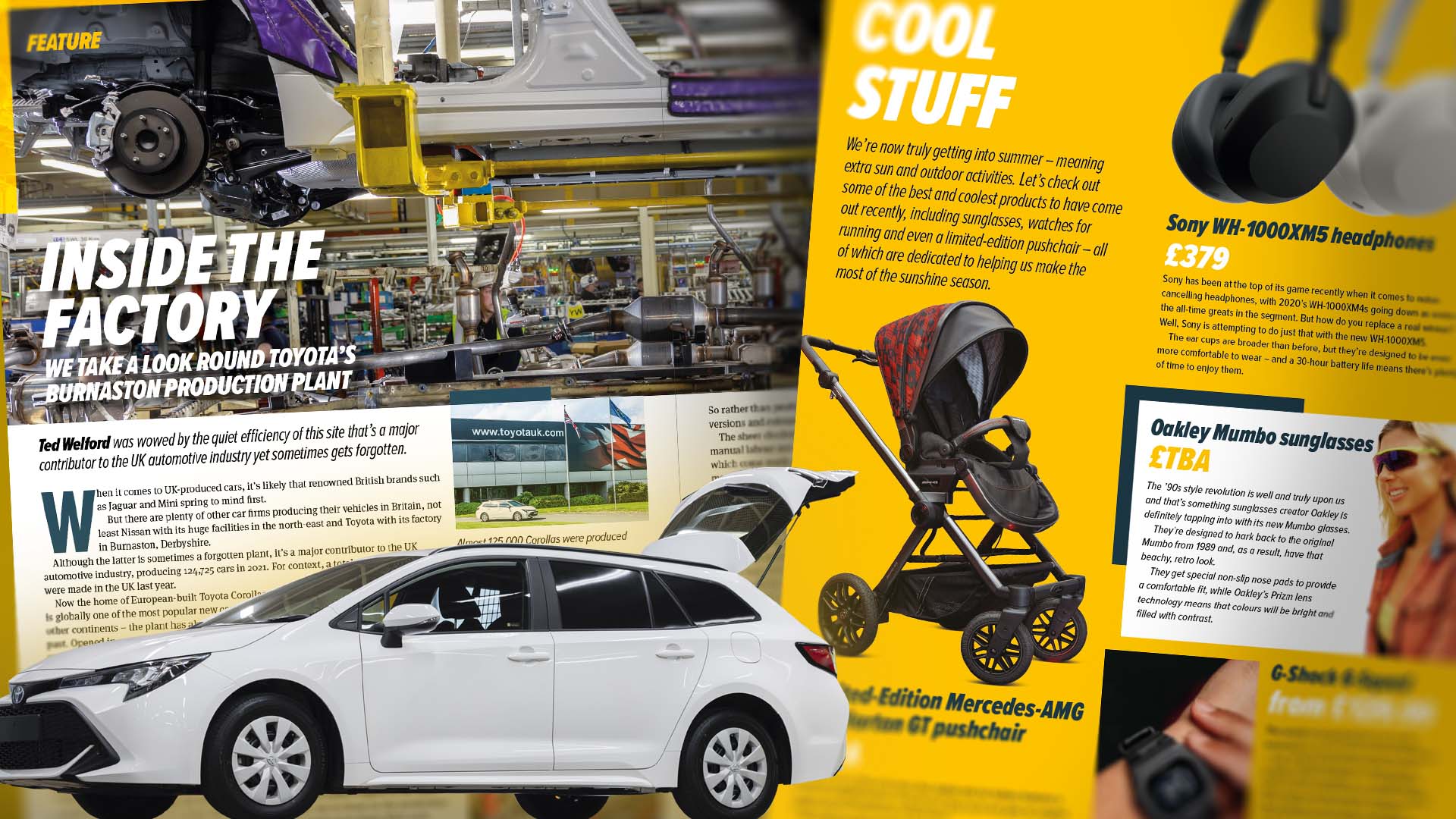 Sunglasses, watches, headphones and even a pushchair are the latest cool products we've spotted
Toyota's Derbyshire factory tends to get overshadowed by the ones producing Jaguars, Minis and Nissans, so we try to right that wrong by shining the spotlight on the site that's actually a massive contributor to the domestic automotive industry
Used Car Awards 2022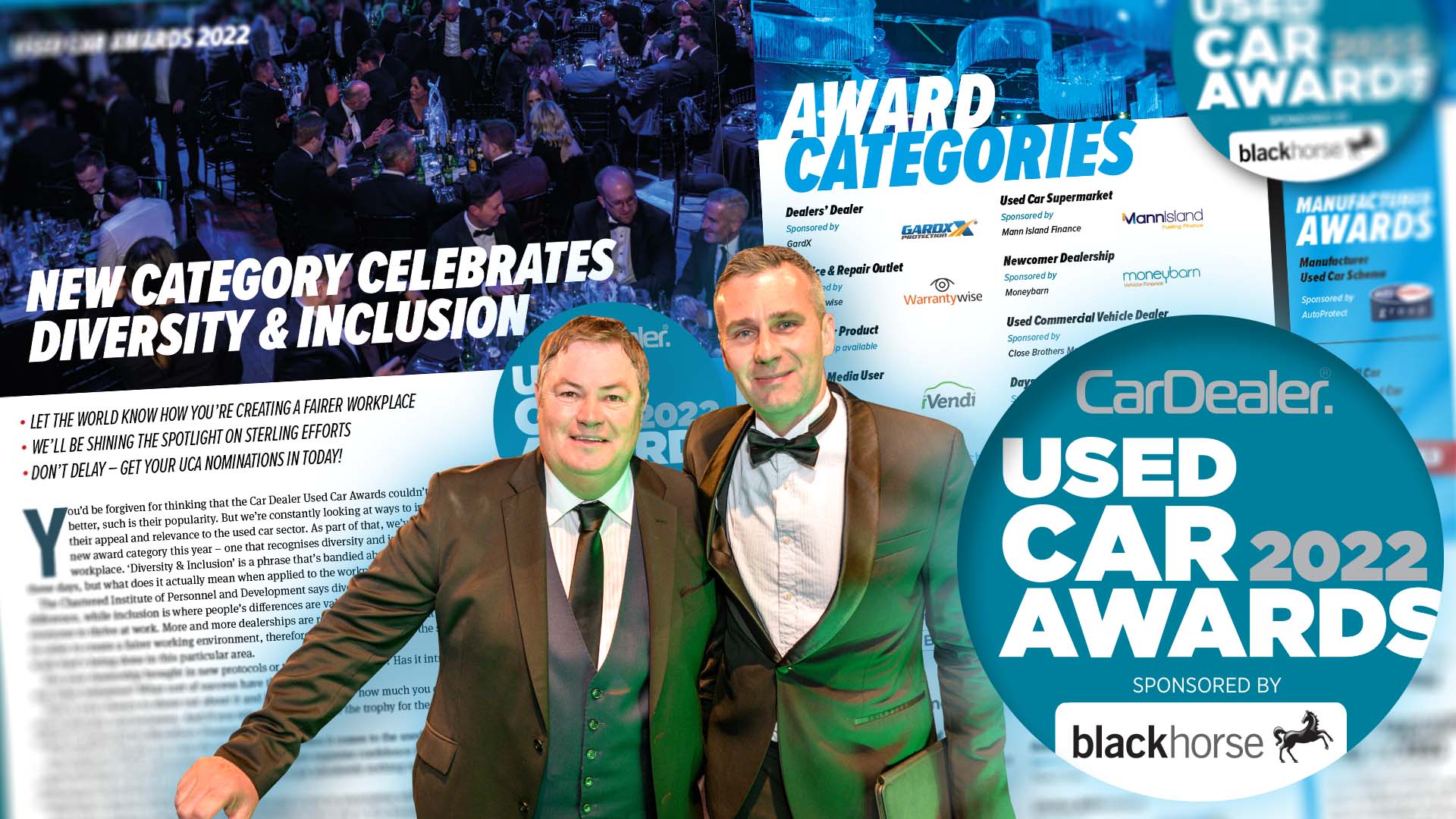 We've got a new category for this year's Used Car Awards!
Have you excelled in diversity and inclusion? If so, this is your chance to trumpet your achievements and possibly secure the inaugural trophy – sponsored by MotoNovo Finance – in recognition of your efforts to make your workplace a fairer environment.
Brought to you in association with Black Horse and now in their 11th year, our Used Car Awards are the gold standard of the used car sector, bestowing huge kudos on all the winning and highly commended dealerships.
This year's event takes place in London on Monday, November 28 and there are 23 categories for dealerships and staff, plus eight manufacturer gongs up for grabs.
It's really easy to send in nominations, so don't delay – enter today! Find out how in the latest edition of Car Dealer.
Round-ups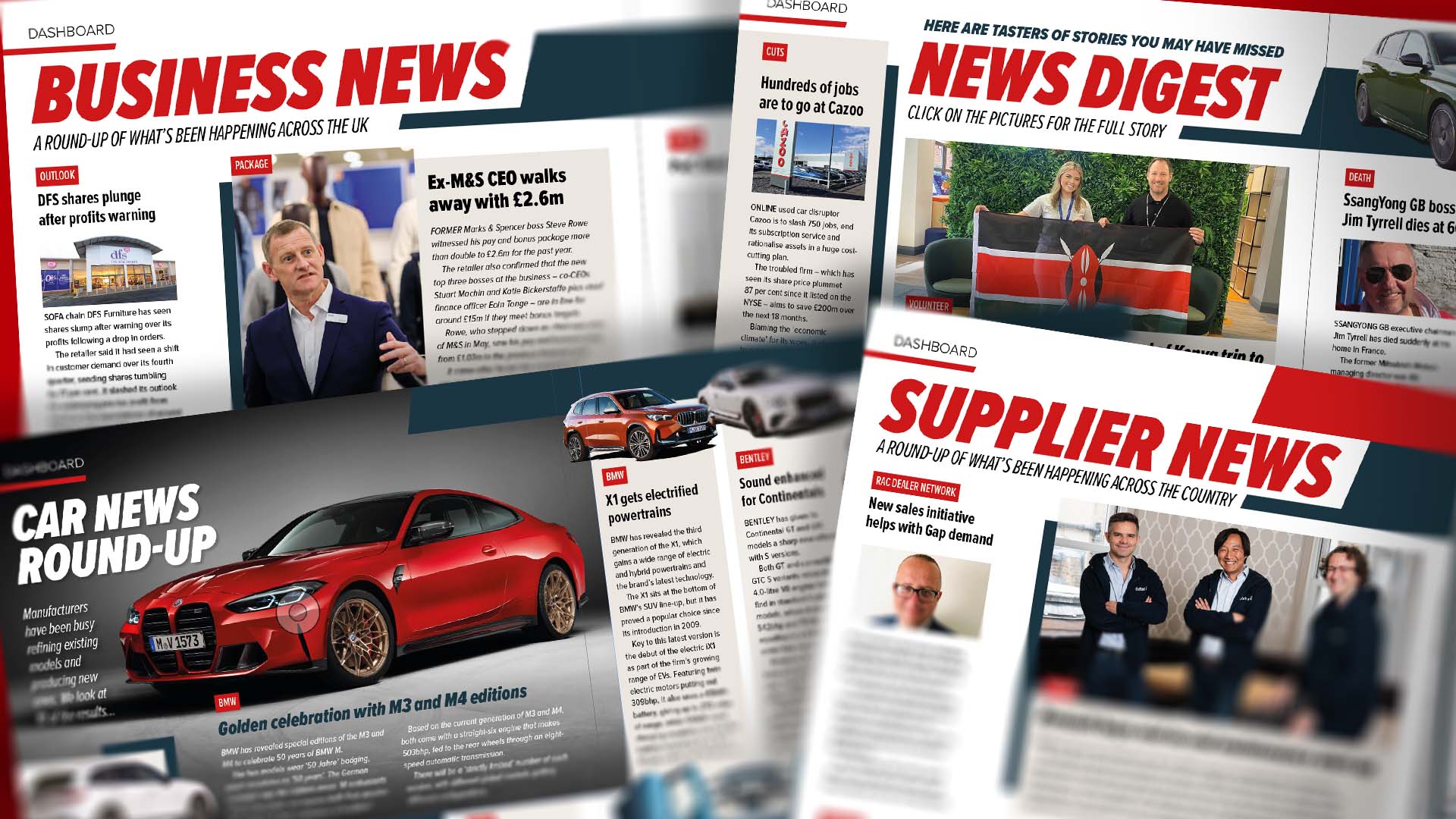 Our four-page news digest contains summaries of a host of the top automotive stories, with the full-length versions available by clicking on them.
There are business and supplier updates, too, plus a look at what car manufacturers have been working on recently.
Also inside…
We bring you our regular finance section, with top advice from First Response digital marketer Richard Pygott.
Meanwhile, the Feedback spread sees a dealer seeking thoughts on what they plan to do about a complaining customer, while another dealer has a problem with the DVLA.
The proliferation of scrapped cars has also grabbed dealers' attention, plus there's our regular selection of humorous memes!
Is that it?
No way, José! This is all just a taste of what's in issue 172 of Car Dealer, but there's plenty more as well – and you can read and download the entire 58-page magazine for free via Issuu.
How to read the magazine
The easiest way to access it all is by clicking on the digital magazine at the top of this page.
For a quick video on how simple it is to read Car Dealer online, click below:
Want to read on your mobile device? It's also viewable in the Issuu app, both for iOS and Android. Switch your notifications on and you'll get an alert every time a new magazine is published.
Want to make sure you're kept informed about new magazines being published? Subscribe to our email newsletter and you'll be contacted as soon as each issue is released.
And for daily breaking news updates, join our WhatsApp group to get them sent straight to your phone. Email us via the website here to get a link to join.