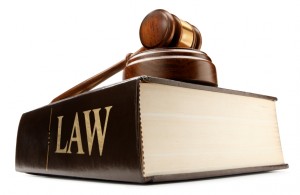 A BLACKBURN car dealer has been ordered to pay £3,000 compensation for three vehicle offences.
The company director of Motor Nation garage, at Perseverance Mill in Canterbury Street, admitted two charges of selling unroadworthy vehicles and one relating to selling a car with a misleading description likely to deceive the consumer.
According to This Is Lancashire, Kashif Mohammed, 33, of Deganwy Avenue, originally faced 31 allegations. However, after negotiations between the prosecution and defence at Blackburn Magistrates' Court, all but three of them were dropped.

The two charges of selling unroadworthy cars related to a Renault Clio and a Ford Focus, sold for £695 and £1,295 respectively. Both broke down on their journey from the garage after the owners purchased them. One vehicle was said by prosecutor Jack Henriques to be 'dangerous', with 'seriously defective' steering.
The third charge concerned a BMW that was sold for £15,800 based on it being advertised as having 39,000 miles when the accurate mileage was 137,000.
The court heard from defence solicitor Mr Parkinson that despite Mohammed pleading guilty to selling unroadworthy cars he had not sold them himself and would not have let them leave the garage. He stated: 'The gentleman who sold the vehicle didn't have the necessary ability to sell the vehicle.'
Mr Parkinson added that the BMW had been sold for a business associate and Mohammed had not known the true mileage.

Motor Nation stopped trading two months ago and Mohammed was still paying back a sizeable loan, the court was told. Because of his reduced means, he was ordered to pay a total of £3,000 compensation, with £600 going to the Ford buyer, £400 to the Renault purchaser and £2,000 to the BMW buyer.