AUTOVOLO will be sponsoring an exclusive CDX16 pre-event party for key movers and shakers in the motor trade.
The event, to be held at Whittlebury Hall, Silverstone, will take place in the evening of May 23 and key members of the automotive industry will be invited to attend.
CDX16 – organised by Car Dealer Magazine and sponsored by GForces – will be held on Tuesday, May 24 at the famous Silverstone race track. More than 60 exhibitors have been confirmed and key notes speeches will be given by Twitter, Google, Facebook and Haymarket Automotive.


After seeing how impressive last year's Expo was, Autovolo – a new online car buying and selling platform – decided it would be the ideal event for building contacts and relationships in 2016.
The firm, established in July 2013, aims to be the biggest car-selling website throughout the UK and Europe.
The company said: 'We pride ourselves on being different. We have many extra benefits that no other car-selling website has to offer, including searching for different cars at any one time, allowing dealers to make offers on cars and being a lot cheaper than our leading competitors to name but a few.
'Autovolo isn't a passing phase; we're here to stay, and we want to make buying and selling cars as easy as possible. Our motto is "work hard, have fun and make a difference", and that's exactly what we intend to do.'

Autovolo feels the CDX16 pre-event networking will be the perfect opportunity for the motor trade's key businesses, big and small, to build contacts and strong relationships, which will prove to be worthwhile in the long-run.
The firm added: 'We're very much looking forward to CDX16 and are proud to be sponsoring the pre-event networking dinner. Last year's expo was very impressive and we're confident that our presence at the UK's biggest motor trade show will do wonders for our business.'
The networking dinner, an invitation-only event, will take place from 7.30pm to 11pm on Monday, May 23.
Check out our video:
What can I expect from CDX16?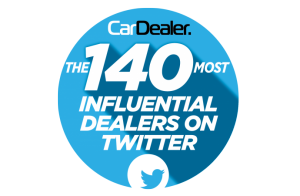 At CDX16, there will be 12 workshops for dealers to attend with hints and tips on how to improve business in a number of areas as well as keynote speeches and panel discussions with some of the biggest names in the motor trade on the Car Dealer Live stage. Speakers for the event are already confirmed as Twitter, Facebook, Google and Haymarket Automotive.
Car Dealer Magazine will also be announcing the winners of its acclaimed Twitter 140 Awards – with the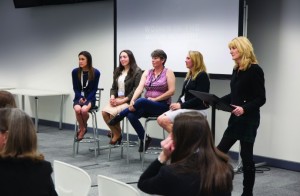 gongs handed out by Twitter themselves – while the much-enjoyed Women In The Motor Industry (WITMI) session is back with a stellar line-up of panellists.
Can you really afford not to be there when your competitors will be?
Tickets to the event are FREE of charge and can be booked by clicking here.
Key features:
More than 100 motor trade suppliers, making it the biggest motor trade Expo in the UK
Even more workshops to help you learn new tricks
The Top 140 Most Influential Dealers on Twitter and Women In The 
Motor Industry sessions
A variety of inspirational speeches from leading keynote speakers
The biggest names in the motor trade at manufacturer and dealer level on the Car Dealer Stage
Networking opportunities at manufacturer dealer meetings
If you register for your FREE tickets today you'll get all the latest information about CDX16 as we release it and ensure you're on the guest list for the must-not-miss event of 2016.
MORE: 500 and counting! Have YOU registered as a delegate for CDX16 yet?
MORE: CDX16: WITMI host announced as dozens sign up for special session
MORE: Now Google and Facebook join our amazing line-up of speakers at CDX16
On SuperUnleaded.com: Bernie Ecclestone Says He Wouldn't Pay To Watch F1