ANDY BARRATT is the new chairman and managing director of Ford of Britain.
He starts his new role on July 1 – but you can hear him speak at next week's Car Dealer Conference and Expo at Silverstone, which will be one of his first events since the news was released that he was replacing Mark Ovenden in one of the top automotive jobs in the UK.
Barratt will be on a manufacturer panel – alongside Ken Ramirez of Renault/Dacia, Lance Bradley of Mutsubishi and Nick Connor of Volvo – to talk about their successes, their plans for the future, and to take questions from the audience.

Ovenden has been appointed president and CEO of Ford Sollers, the joint venture of Ford Motor Company and JSC Sollers in Russia.
He returned to Britain as managing director in August 2011 and was appointed to the dual role as chairman and managing director in April 2013.  Before his August 2011 appointment, he was managing director and president of Ford Russia, as part of a three-year assignment, which makes him ideal for his new role.
Barratt was appointed director of sales of Ford of Britain in July 2011, and before that was director of the Ford Customer Service Division (FCSD).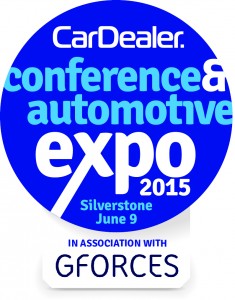 Jim Farley, executive vice-president and president, Europe, Middle East and Africa, said: 'I am delighted to welcome Mark back to Russia following a successful period improving sales and increasing the quality of our business in Britain.  He is well equipped to deal with the current difficult market conditions in this market as well as the tremendous potential it offers.'

Roelant de Waard, vice-president of marketing, sales and service, Ford of Europe, said: 'Andy has a wealth of experience in the UK business that makes him well placed to manage Ford's biggest European market and to take on the chairman's responsibilities, representing Ford on key issues such as the future of UK automotive manufacturing, skills, research and development, and the low-emissions agenda.'
Barratt's replacement will be the subject of a separate announcement.
The Car Dealer Conference & Expo will be the biggest event of its type ever held in the UK. This morning we announced 1,500 people had signed up to attend – by 4.30pm, that number had grown to 1,800.
If you have yet to get your tickets, they are available free of charge here – and once you're booked in, you can start to plan your day with the two downloadable documents we've attached to this story.
Guide to the expo: The floorplan for the Car Dealer Conference & Automotive Expo on June 9 – download here.
What's happening hour-by-hour: The must-attend workshops, keynote speeches and breakout sessions (plus, find out where you can get a cup of coffee!) – download the morning programme here and the afternoon programme here.
MORE: Why you mustn't miss Manheim at the Car Dealer Conference & Automotive Expo
MORE: More than 1,500 delegates sign up for the event
MORE: Women in the Motor Industry session at the Car Dealer Conference & Expo