THE Geneva Motor Show is regarded as one of  the industry's most prestigious events and, with manufacturers revealing their very latest creations and vying for attention, Car Dealer Magazine has been in amongst the action to report on the most interesting cars heading to your showrooms.
We'll be reporting in depth from Geneva in issue 97 of Car Dealer, out on Monday, March 21, but here's a sneak preview…
1. Aston Martin DB11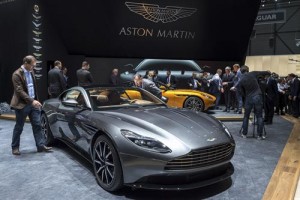 Aston Martin say the DB11 is the most powerful, most efficient and most dynamically gifted DB model in the company's history. As such, it is the most significant new Aston Martin since the introduction of the DB9 in 2003.
2. Ford Fiesta ST200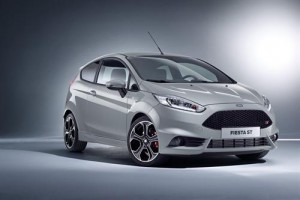 You guessed it; the sprightly Fiesta ST has finally been given the power upgrade it was desperately calling out for (and rightly deserves). The ST200 pumps out a whopping 197bhp – a big sum for a little hatch.
3. Honda Civic Hatchback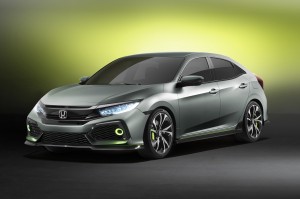 This is the new variant of Honda's renowned hatchback. Built in Swindon, the new five-door Civic will appeal to a young buyer base and offer new and returning customers versatility and space. Unlike many prototypes, the new Civic is destined to look exactly like it does in concept form when it rolls off the production like next year. We hope it's true. It's scheduled for a European launch early next year and will be exported to the US shortly after.
4. McLaren 570GT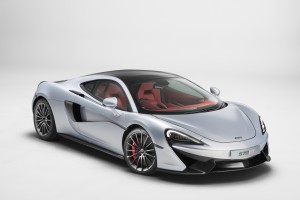 This car alone is tasked with doubling the brand's volume and is the latest model in the manufacturer's Sport Series range. It's already been labelled as the most usable and luxurious performance car McLaren has ever built. Priced from £154,000, it's obviously not cheap. But it does have a larger boot capacity than your average family hatch!
5. Seat Ateca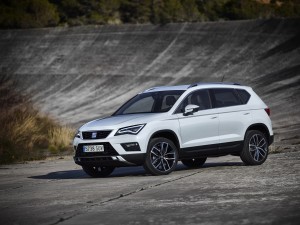 Seat say they are being 'loud and proud' at this year's Geneva Motor Show – and they have a lot to shout about. The Spanish brand's first crossover, Ateca, is, we think, a bit of a Barcelona beauty and is on its way very soon. Full range pricing and specification is to be released on May 1, but we can reveal buyers will be able to get their hands on one for less than £18k.
6. Toyota C-HR
The cover of the next issue of your favourite magazine has yet to be decided (or argued about). But this is a strong contender: Toyota's futuristic C-HR crossover, which received its world premiere in Geneva this week. It's easy to think of Toyota as a Japanese brand but most of their cars sold in Europe are built in Europe. We won't be alone in thinking they're on to a winner here. Concept car made real. Impressive.
PS: Here's one you might not be seeing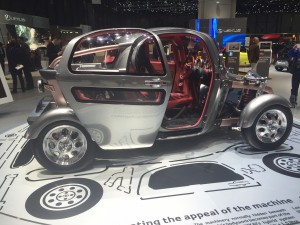 Another one from the Toyota stand… and the manufacturer has been exploring, reinforcing and celebrating the 'fundamental appeal' of machines: their intricacy, mechanical complexity and beauty in motion. This is the result! The Kikai, a car where all the clever stuff that's normally hidden away becomes part of the exterior. Not pretty maybe, but certainly eye-catching.
MORE: Sweet 16! Dealerships kept busy on plate-change day
MORE: SsangYong appoints new dealer in Peterborough
MORE: Focus retains its spot as the most popular used car, says the AA
On SuperUnleaded.com: Steve Coogan Banned For Speeding