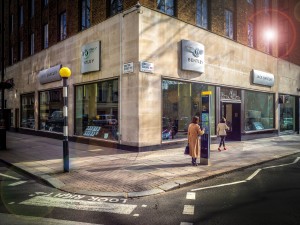 HR Owen has selected AUTOi, the vehicle appraisal software powered by HPI, to deliver increased accuracy and competitive valuations across its network.
After a three-month trial, HR Owen is rolling out AUTOi across its dealerships to bring them detailed management information, plus fast, easy and accurate appraisals to help dealers get the best price on quality stock.
Jack Barclay Bentley of Berkley Square, London, trialled AUTOi and staff there said they immediately saw the benefits. Compatible on Apple technology and Android smartphones and tablets, AUTOi allows dealers to mark damage directly onto images, for more accurate appraisals.

Damage types are selected from a drop-down menu and colour-coded for easy identification.
Digital appraisals can be sent to any dealer contacts for estimates for repairs, including audio descriptions and pictures or videos. AUTOi is integrated with HPI's VRM look-up and HPI Spec Check valuation system, for added efficiency and flexibility.
Chris Harris, marketing and customer director for HR Owen, said: 'Our pilot showed that AUTOi saved us time, increased the accuracy of appraisals and generated high-quality management information, which is why we're now rolling it out across the Group.'
Neil Hodson, managing director for HPI, said: 'HR Owen joins a growing number of dealers signing up to AUTOi, bringing fast, easy access to digital appraisals, improving the accuracy and marketing of their stock.'

MORE: One, two, three! Supercar fan Paul now owns the 'Holy Trinity' of supercars
MORE: #NADA2015: The tweets that summed up the automotive expo
MORE: Wessex Garages agrees three-year rugby club sponsorship deal