H.R. OWEN Ferrari brought a touch of F1 glamour to the streets of London overnight, stopping traffic and temporarily dismantling a historic building in the process.
The whole operation was carefully stage-managed and orchestrated, and saw a 2015 Ferrari F1 car swapping places with a Ferrari 488 GTB worth nearly £250,000.
The H.R. Owen Ferrari Atelier is located in the Berkeley Hotel in Knightsbridge, and allows customers to experience the Ferrari brand and to customise a car to their own tastes.

Despite having several large windows, there is no door large enough to accommodate a car. Instead, all three panes of glass have to be taken out.
The process started at midnight last night, and lasted for two hours, and was so slick that the authorities didn't even have to close the road. The lorry and cars only had to pause the late-night traffic for a few moments. The whole affair cost around £8,000, which included the specialist lorry, the cranes, and the removal and refitting of the windows.
H.R. Owen has been given the 2015 SF15-T Ferrari F1 car as a reward for being named Ferrari Dealer of the Year. The car is made up of genuine Ferrari parts, and is only missing an engine, so will be used for static displays around the country.
James Champion, H.R. Owen's Ferrari brand director, said: 'Getting a car into the H.R. Owen Ferrari Atelier is highly complex, and the fact that we were dealing with a very valuable F1 car made it an even more delicate process this time around.

'It is really special to have such a rare car so soon after the end of the season in which it competed, and it is great to be able to share it with the public.
'In some showrooms you can simply open a door and drive a car in, but the Atelier is unique in that it takes a little more effort. We try to keep any disruption to a minimum by doing it all at night, and by getting the cars swapped as quickly as possible. We hope people enjoy the result.'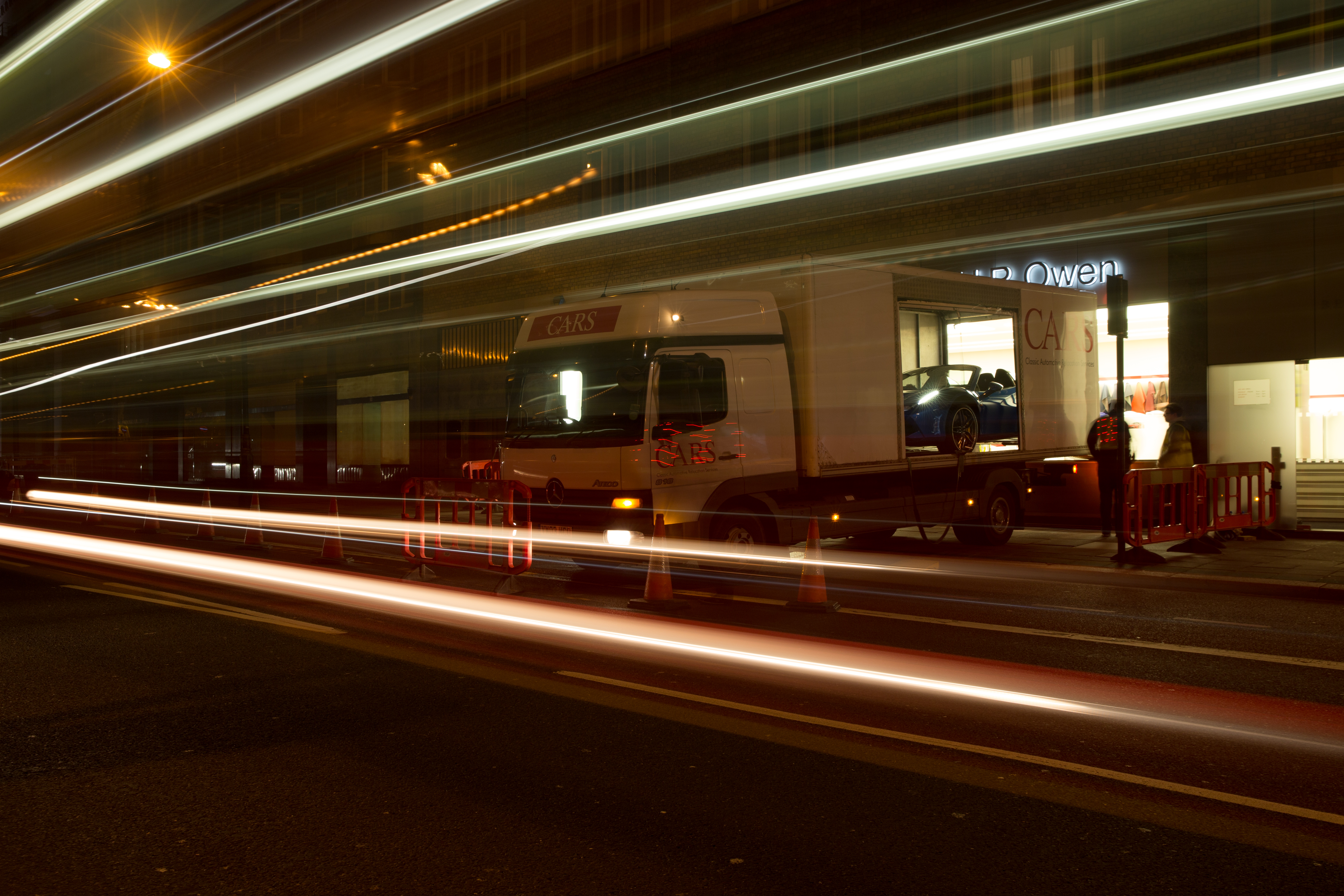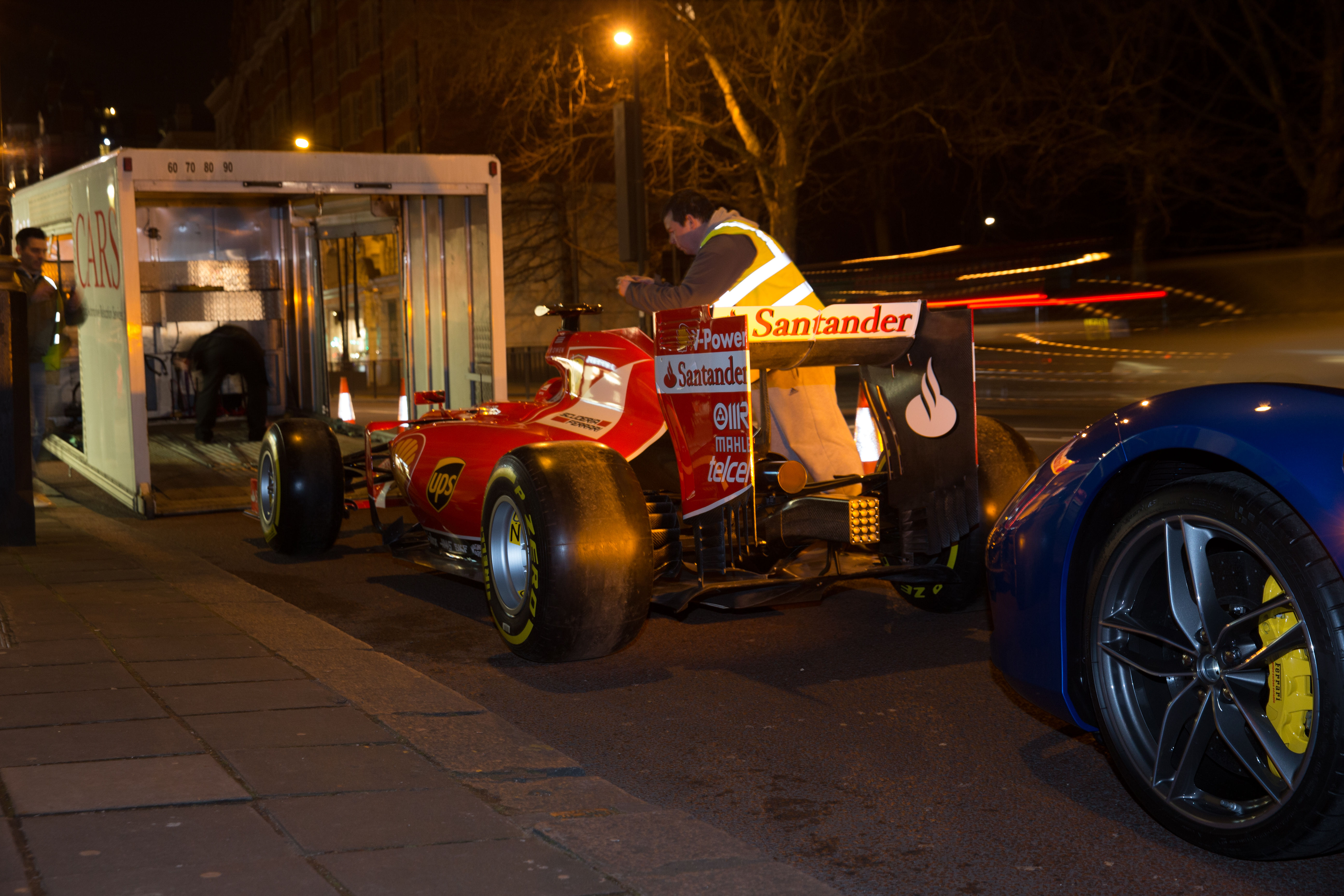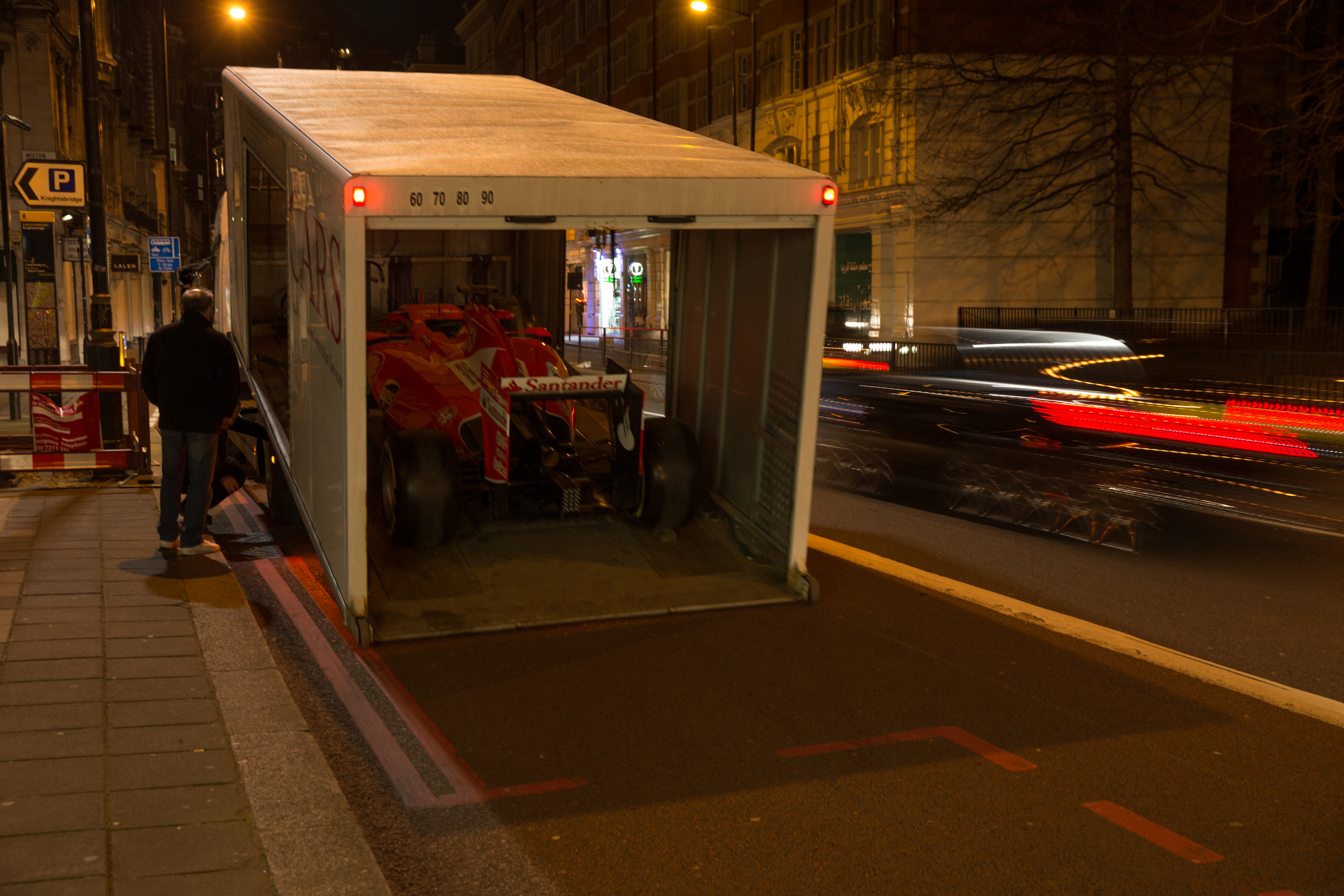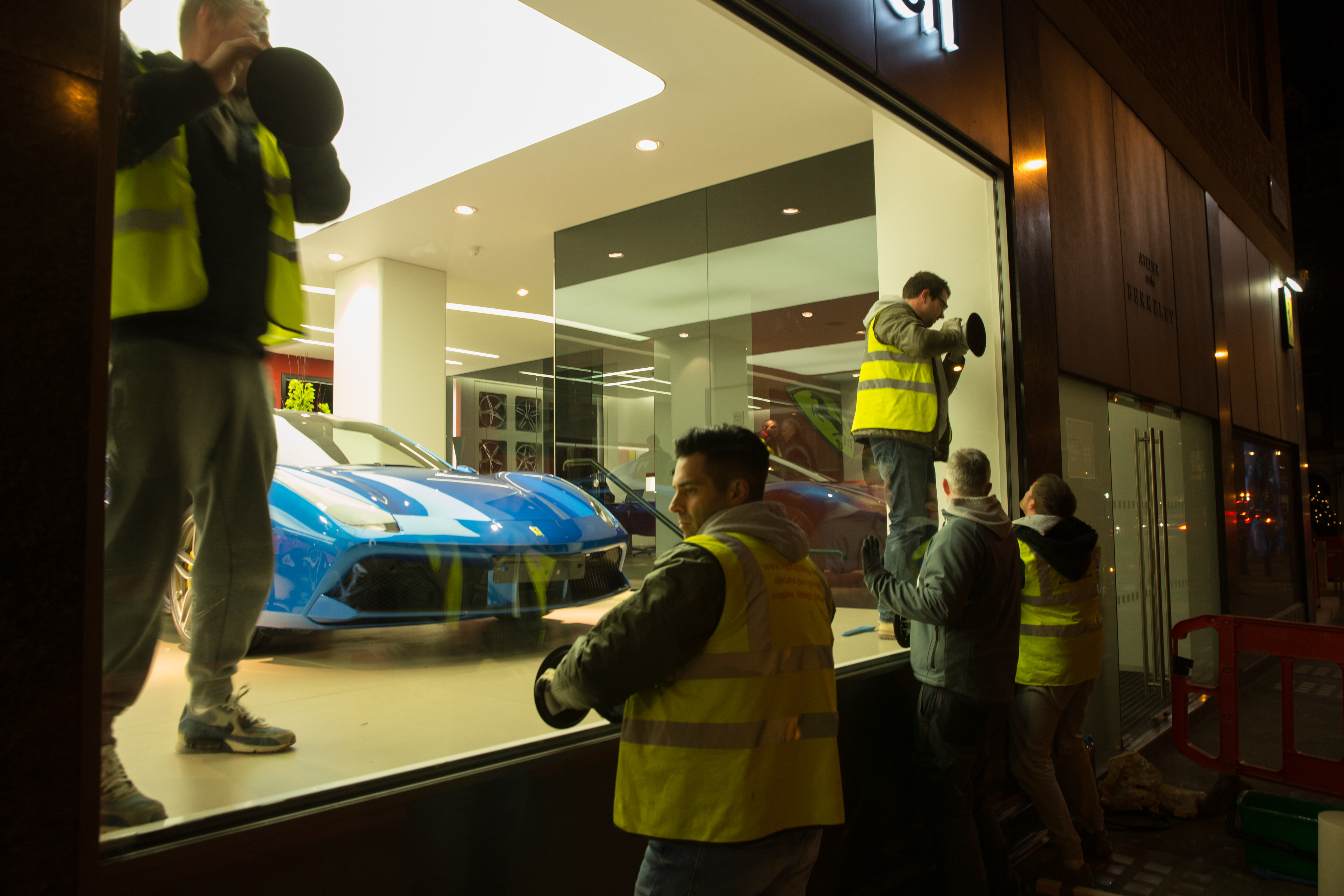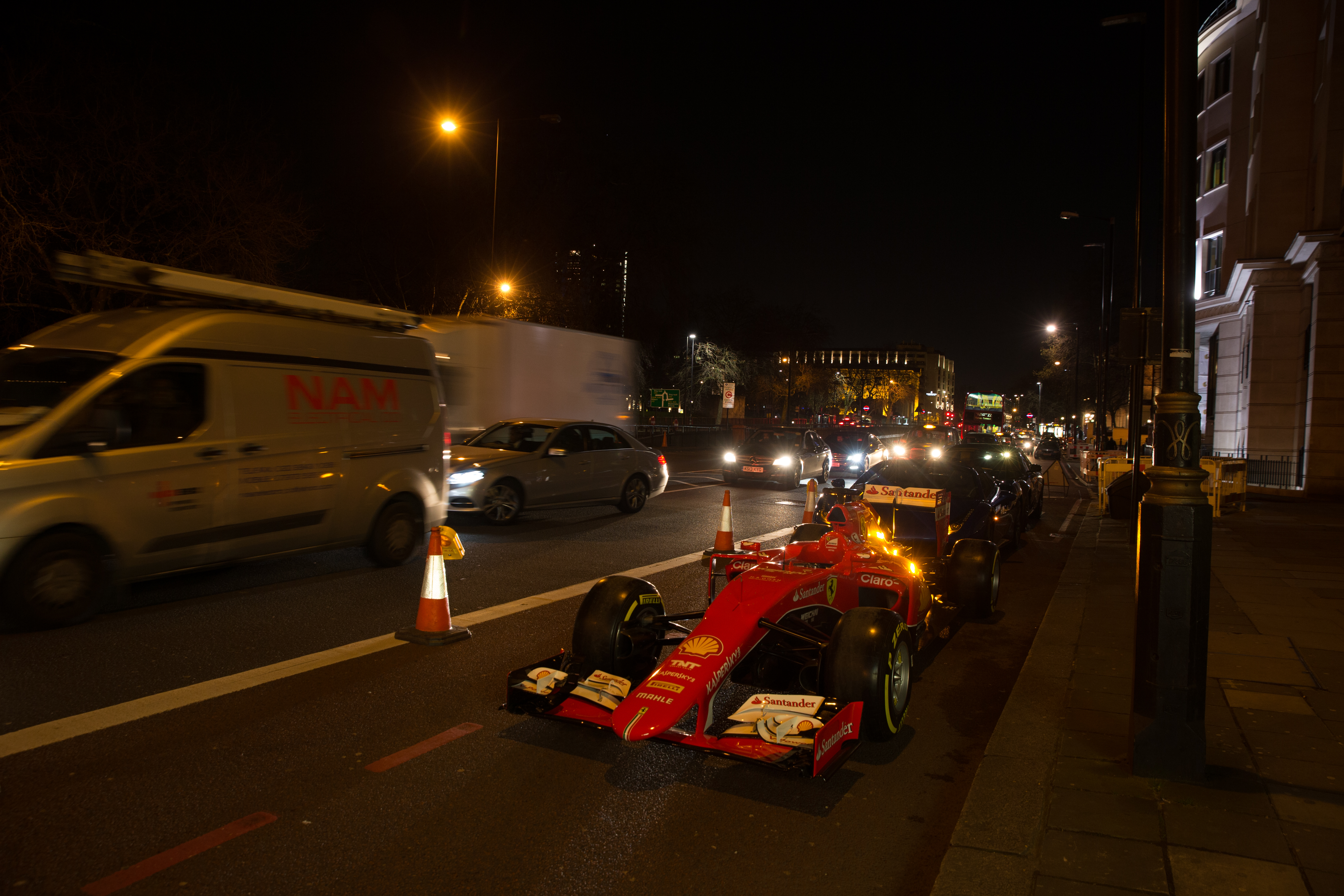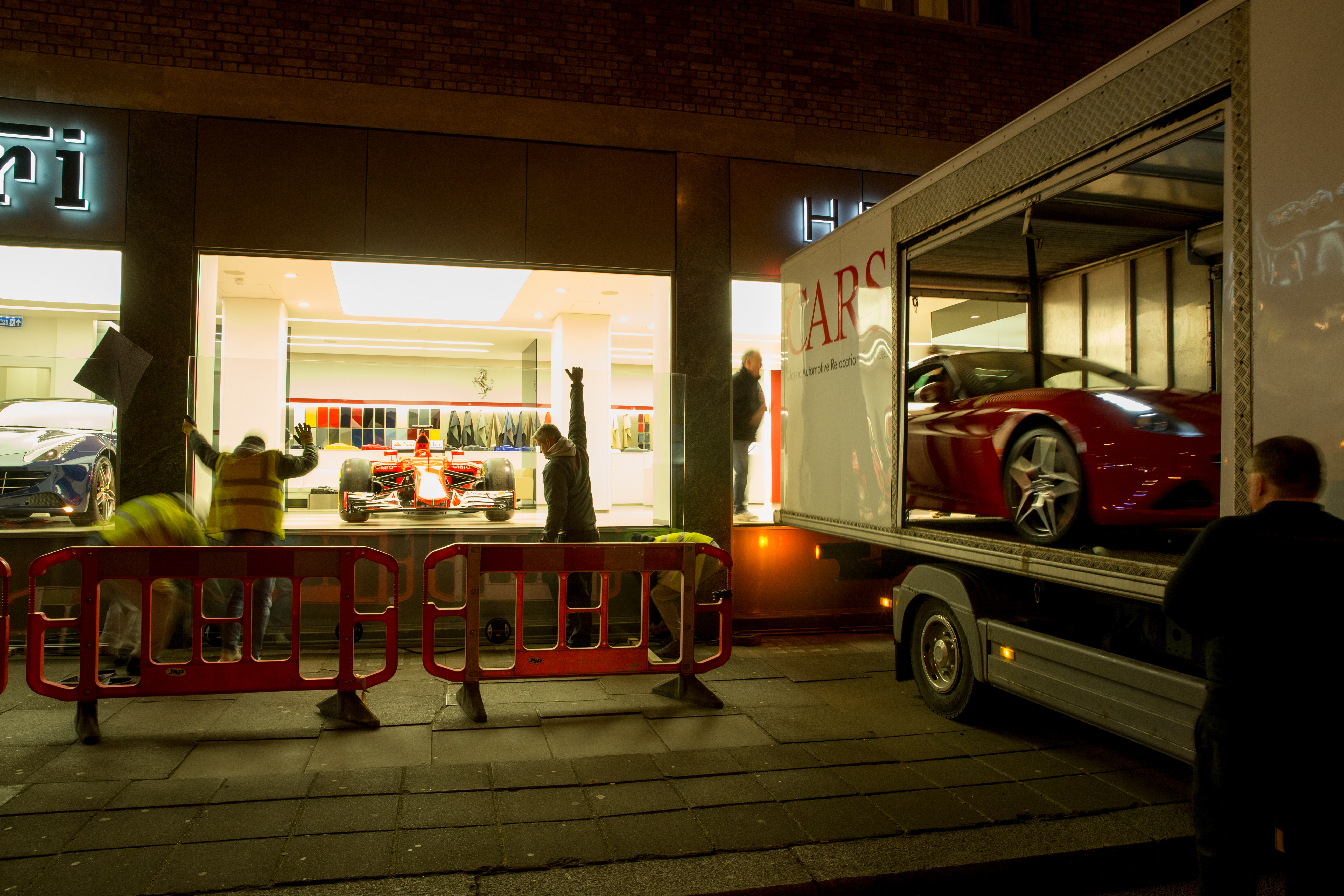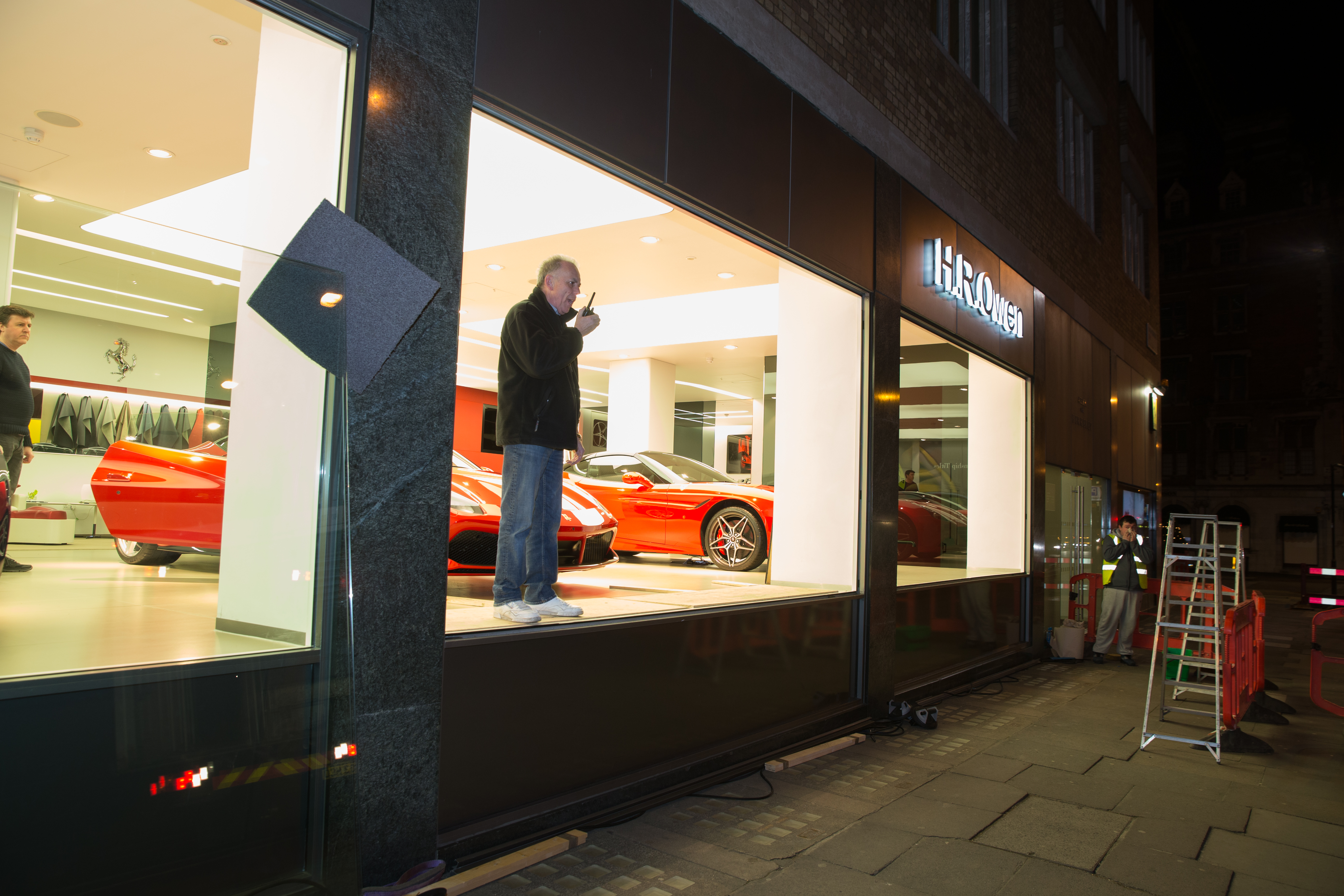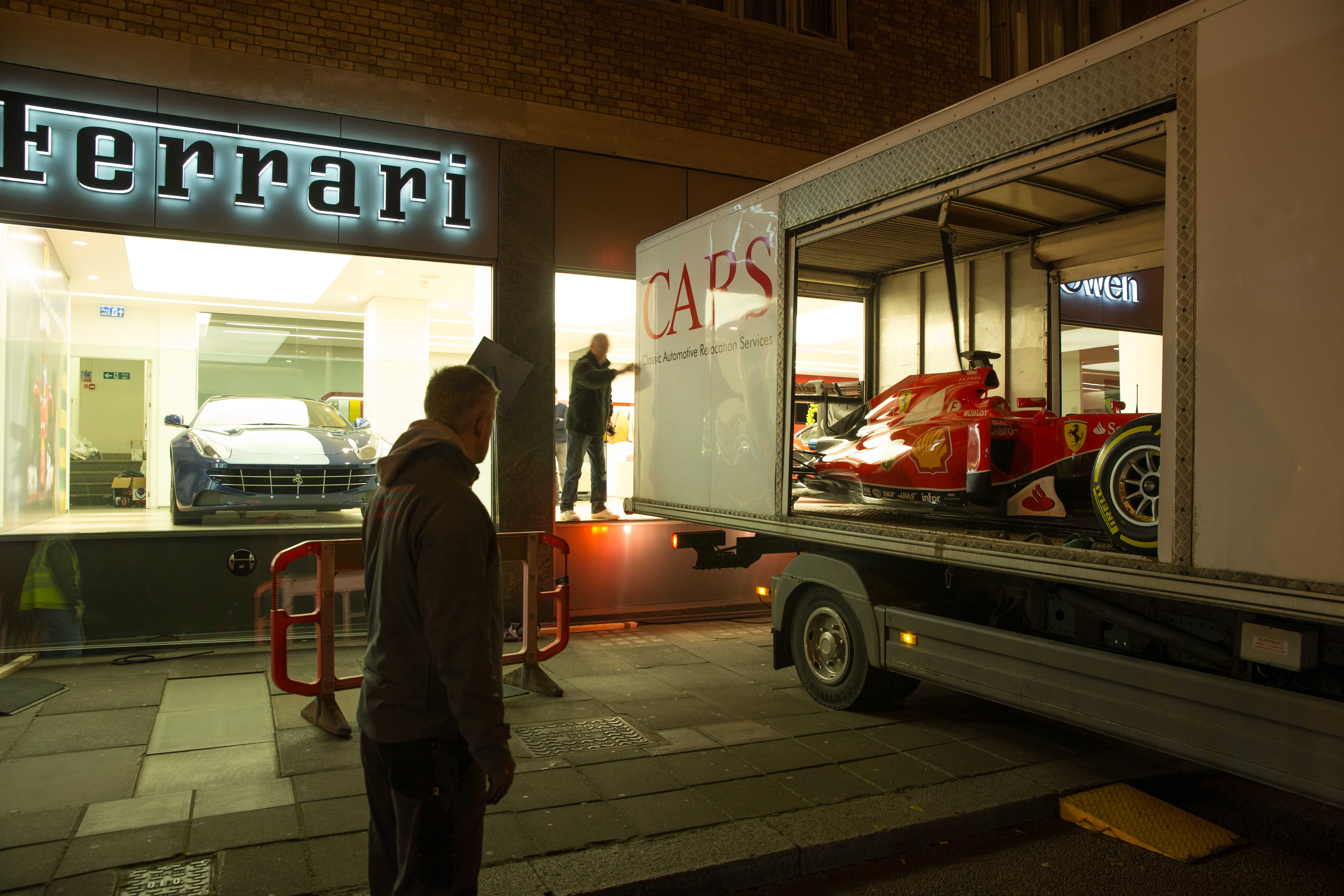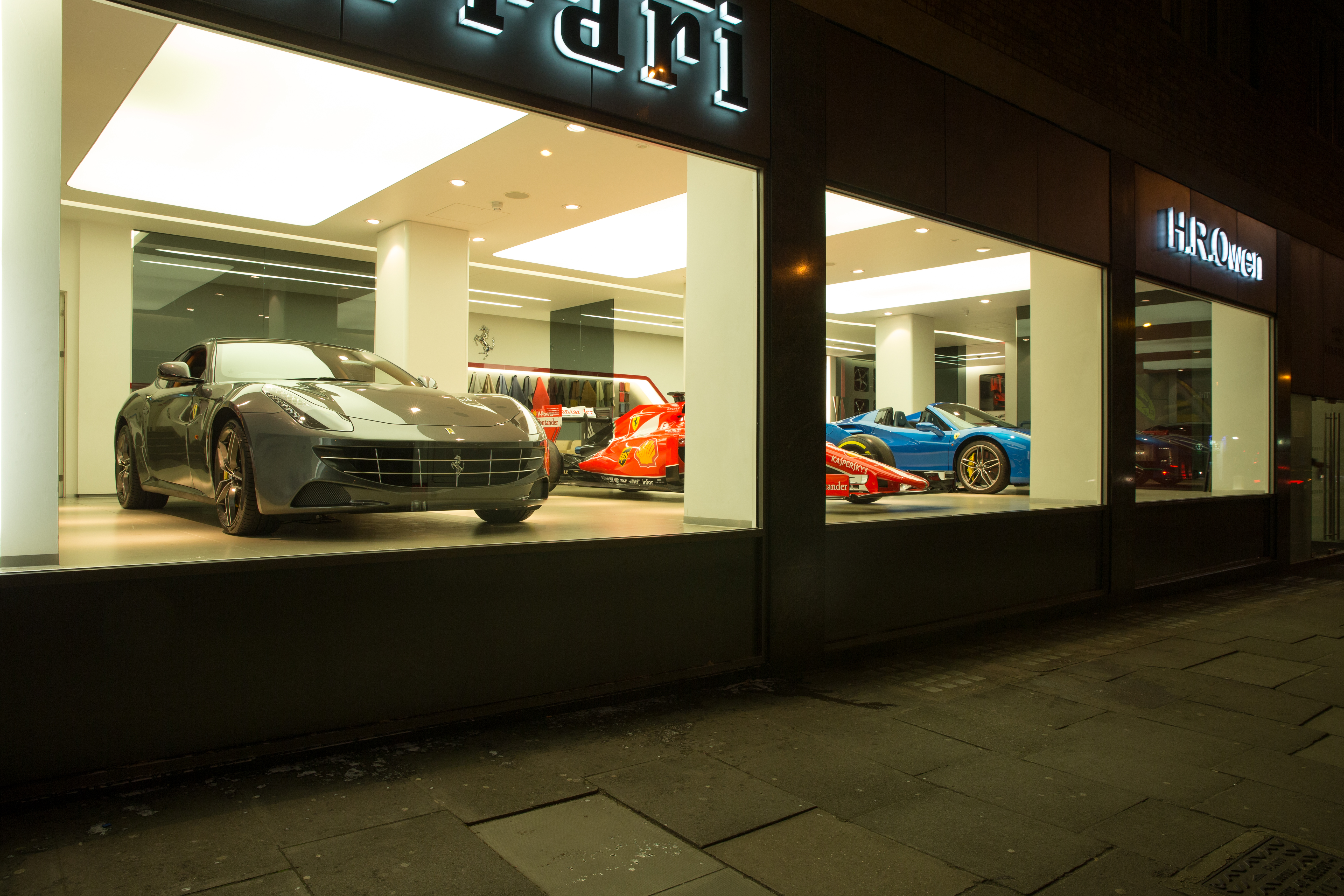 MORE: VW pair notch up an amazing performance on customer satisfaction
MORE: Sytner VW opens a state-of-the-art showroom in Leeds
MORE: Henstock: Consider vans as a good profit prospect
On SuperUnleaded.com: Ken Block's Back – And He's Better Than Ever