AFTER 110 years of continuous family ownership, Morgan Motor Company has announced that it has sold a majority stake to Italian investment company InvestIndustrial, thus ending its status as the last UK-owned volume car manufacturer.
The Morgan family will retain a share in the company, while management and staff have also taken hold of a share. The news comes as the car maker unveiled the Plus Six at the Geneva Motor Show – its first new model in 19 years, using a BMW-developed straight-six engine and automatic gearbox.
Morgan hasn't divulged what percentage InvestIndustrial has taken in the company, nor how much it paid but managing director Steve Morris was hopeful for the future.

'It was felt that, 110 years on, it's getting incredibly challenging to develop new models,' he said, speaking to the Press Association at the Geneva Motor Show. 'We saw this as a huge opportunity to give us the firepower to propel ourselves forward and really recognise the full potential of Morgan.
'Now we'll be able to invest in the infrastructure, whether that's the visitor centre at the factory, the dealer distribution network globally, or really importantly model development.'
InvestIndustrial is an Italian investment company, which purchased a 37.5 per cent stake in Aston Martin back in 2012. It's also previously invested in Ducati and Tom Walkinshaw Racing.
'They've got a great history and pedigree in automotive,' Morris said. 'They really recognised the iconic shape of Morgan, the DNA of Morgan, the authenticity of what we do, and I think that's really important.'
Morris was also enthusiastic about the company's future in the UK. Morgan's factory is based in Malvern, Worcestershire, and sells around 750 cars a year worldwide.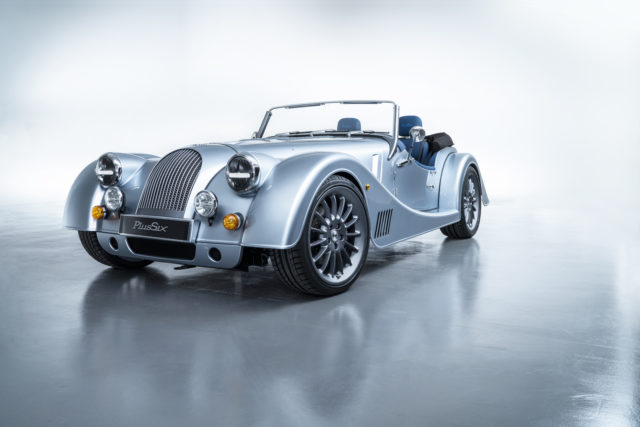 'We're absolutely committed to the UK," Morris said. "Post-referendum we've seen some great trading and economically, whatever happens, the waves will settle down to ripples.'
In a statement, InvestIndustrial's chairman of the Industrial Advisory Board, Andrea Bonomi said: 'Morgan is one of the most famous names in the automotive world. We have followed the company and seen its progress for some time and see significant potential for Morgan to develop internationally whilst retaining its hand-built heritage, which is at the heart of the Morgan Motor Company.
'We share with the Morgan family the belief that British engineering and brands are unique and have an important place in the world.'
MORE: Peugeot stockpiling cars in case of no-deal Brexit
MORE: BMW and Toyota warn of no-deal Brexit threat to UK plants
MORE: Geneva 2019: All-new Morgan Plus Six represents 'a major development'