With classic cars becoming a hugely popular investment opportunity, JBR Capital has named five cars that are set to become outstanding investments, as their value is expected to soar over the coming years.
Mercedes-Benz 300SL R107 (1989)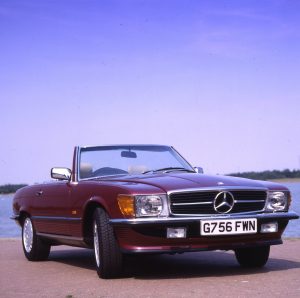 First on the premium vehicle finance provider's list is the timelessly elegant 1989 Mercedes-Benz 300SL R107. This classic convertible can be purchased for around £35,000 or on finance for £386.33 per month for 48-months and a final balloon payment of £15,750. According to JBR Capital, this is cheaper than buying a British Airways London to Edinburgh return flight every month.

Speaking about the 300SL, JBR Capital CEO Darren Selig said: 'In our opinion, this is a great car for those interested in collecting a classic. Made famous by TV series such as Dallas and Hart to Hart, the R107 is in strong demand with values rising in recent years and showing no signs of slowing down. It's an understated beauty for weekend motoring with the soft top down.'
Ferrari F355 Berlinetta (1998, manual)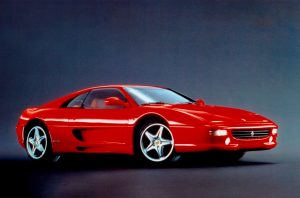 Next up is the 1998 Ferrari F355 Berlinetta manual. The traditional V8 Prancing Horse, which you may recognise from its appearance in Goldeneye, costs about £70,000 in cash or £718.96 per month for 48 months of finance with a final balloon payment of £35,000, and is another car that Selig holds in high regard.
'The car that replaced the much-criticised 348, the F355 was faster and better in every way,' he said. 'In Berlinetta coupe guise, with a traditional Ferrari open-gate six-speed manual gearbox, it's a textbook modern classic. For similar money you could get a 2005 Ferrari F430 – both boast a powerful V8 with terrific performance – but we think the F355's iconic styling will see its status soar in years to come.'

Aston Martin Vanquish S (2007)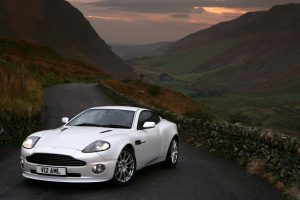 The second Bond car to appear on this list is an improved version of one 007 drove himself – the 2007 Aston Martin Vanquish S. This V12 British supercar can be picked up for £170,000 cash or 48 monthly payments of £1,969.95 with a final balloon payment of £85,000.
Selig had this to say about the Aston: 'The last car produced at Aston Martin's Newport Pagnell factory and a starring role in the 2002 James Bond movie Die Another Day mark the Vanquish out as very special indeed. Our pick is the Vanquish S, a genuine 200mph machine, of which less than 1,100 examples were made. While not cheap, we believe they are modern classics in the making.'
Porsche 911 997 Turbo S (2012)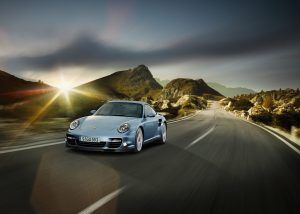 The only rear-engined entry on this list is the 2012 Porsche 911 997 Turbo S. This fine example of precision German engineering can be acquired for around £90,000 or 48 monthly payments of £927.95 and a final balloon payment of £45,000.
'Air-cooled Porsches have risen hugely in value over the last ten years, and now the spotlight is being shone on the more special water-cooled cars,' said Selig. 'One of these is the 997 Turbo S. Built in relatively low numbers, it combines 530bhp with everyday usability – it's a high performance supercar that offers great investment potential.'
BMW Z8 (2000)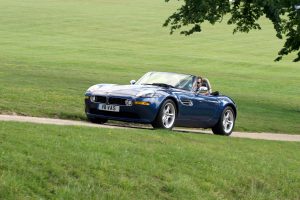 The final car on the top five list is another one driven by Pierce Brosnan's Bond. The 2000 BMW Z8 is a seriously cool sports car with exceptionally stunning good looks. This is reflected by the huge cash price of £200,000 or 48 monthly payments of £2,077.41 and final balloon payment of £100,000.
It's clear that Selig really rates the Beemer: 'Inspired by the stunning BMW 507 of the 1950s, the Z8 is one of the most beautiful BMWs ever made and now a highly sought after and appreciating roadster. Under the bonnet lies the same V8 as the E39 M5 while its interior is a masterpiece in quality and style. Values have doubled in the last decade.'
MORE: Lookers enjoys profit rises across the board for the first quarter of 2017
MORE: Life in the lap of luxury at a very special Audi dealership
MORE: New car finance business on the up, according to FLA
On SuperUnleaded.com: Barrier Saves Rally Car From Falling Off Cliff