Here's your business, motoring and news round-up for Friday, July 10
WHO says pandemic 'accelerating' and 'getting worse' 
The World Health Organisation has warned the coronavirus pandemic has still not reached its peak – as lockdown measures are relaxed to make international travel easier.
The director general of the WHO, Dr Tedros Adhanom Ghebreyesus, said the virus is not under control 'in most of the world' and is in fact 'getting worse'.

His stark message comes as quarantine rules for people returning to or visiting the UK from certain countries are relaxed from today as the government publishes a list of 76 countries from which people arriving into England will no longer need to self-isolate for 14 days.
Strict rules will apply to reopening of sports facilities and indoor gyms
Gym, spa and salon owners have cheered the government's latest rollback on current lockdown restrictions to allow them to reopen sites later this month.
Nail bars, beauty salons and spas will be able to reopen to the public from Monday – with safety restrictions in place, the government said.

Gyms and leisure centres will be able to reopen from July 25, while restrictions will also relax on outdoor entertainment and amateur sport. Users will have to arrive in their sports kit and change and shower at home.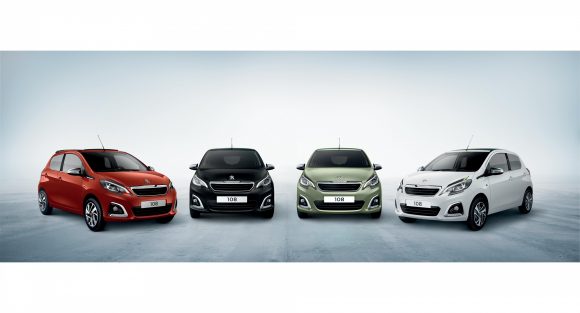 Peugeot updates 108 with personalisation options
Peugeot has given its 108 city car a refresh for 2020, adding new colour choices for the exterior as well as upgrades inside the cabin.
Available to order now and with prices starting at £12,785, the 108 has been a longstanding model in Peugeot's line-up, offering low running costs and value-for-money.
New colour shades have been added to the 108, with highlights including Smooth Green, Diamond White and Zircon Grey.
10,000 posts at big name firms at risk
Almost 10,000 posts are at risk at household-name firms a day after chancellor Rishi Sunak set out his 'plan for jobs'.
In a sign of the tough times facing the high street as a result of the lockdown, John Lewis is to close eight stores, putting 1,300 workers at risk, Boots expects to cut more than 4,000 posts and Burger King's UK boss signalled 1,600 jobs could go.
Engine maker Rolls-Royce has also been affected by the pandemic's impact on civil aviation around the world and more than 3,000 British workers have applied for redundanc.
£1.3bn 'bung' to second home owners
Labour has accused chancellor Rishi Sunak of delivering a £1.3bn 'bung' to second homeowners and landlords in his recovery package.
The opposition urged Sunak to reverse what it said was an 'unnecessary subsidy' after it emerged a stamp duty holiday would be extended to the purchasers of holiday homes and buy-to-let properties.
The Conservatives hit back saying the move – intended to boost the housing market – would benefit thousands of families across the country.
Covid-19 test kit drones receive boost
A scheme using drones to deliver Covid-19 test kits and medical supplies to a Scottish island is among a number of projects to receive extra funding in a bid to help the coronavirus effort.
Skyports, the company behind the drones, started a two-week trial in May with NHS Highland, which serves a group of islands off the west coast of Scotland.
The technology was able to cut delivery times between Oban and the Isle of Mull to around 15 minutes, instead of going via road and taking a 45-minute ferry crossing. Skyports will get a share of £1.1m to continue its work.
Working from home 'should be the norm'
Health Secretary Matt Hancock has said he would consider legislation for employers to make the option of remote working mandatory.
Hancock said the coronavirus pandemic had made flexible working the 'new norm' and was something all 'good employers' should accommodate moving forward.
When asked if he would consider enforcing this through government legislation, Hancock replied 'yes', adding: 'I definitely think it should be the norm where possible. We need to persuade people that allowing flexible working should continue. This is a change that is never going to go away.'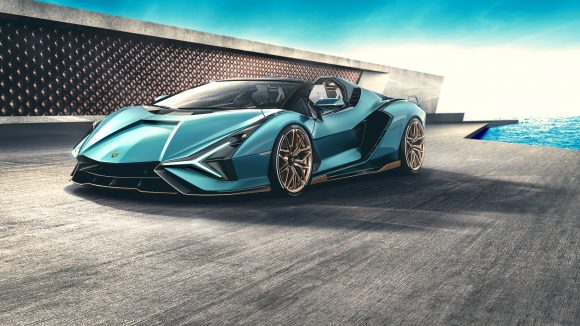 Lamborghini reveals Sián Roadster
Lamborghini has revealed an incredibly limited run of Sián Roadster models – but all 19 are already sold.
The drop-top version of the Italian firm's latest hypercar packs an 808bhp V12 powertrain that uses a 48-volt electric motor in the gearbox. It supplies 34bhp to improve the immediacy of the engine's response under acceleration, but can also run the car during low-speed manoeuvres.
The Sián Roadster accelerates from 0-60mph in about 2.7 seconds, has a top speed above 217mph and is rumoured to cost £3m.
Public transport avoidance advice under review
The government will keep its advice that people should only use public transport if there is no other alternative under review, a minister has said.
Culture Secretary Oliver Dowden said that people can use public transport if they are not able to walk or cycle or use private transport, but should wear a mask and take other mitigating measures.
Despite coronavirus lockdown restrictions easing in recent weeks, the Department for Transport continues to tell people to 'stay off public transport if they can'.
FTSE 100 slides into red 
The latest wave of job cuts at high-profile UK retailers weighed down on sentiment to keep the FTSE 100 in the red on a cautious trading day.
US stocks were similarly weak as traders became worried in the face of ratcheting virus cases, while markets in mainland Europe opened strongly before sliding later in the session.
London's top flight closed 106.54 points lower at 6,049.62p at the end of trading yesterday.
The German Dax decreased by 0.04 per ccent, while the French Cac moved 0.62 per cent lower.
Sunny weekend ahead for most
It will be a rather showery day for eastern areas with winds picking up through the day, but the further west you are the drier it will be with spells of sunshine developing as the day goes on.
Tonight, there will be some showers but largely confined to northern areas, with lengthy clear spells developing elsewhere.
Saturday looks to have a dry and bright start with a good deal of sunshine. Through the morning, cloud will build, but should break again later in the day to allow more sunshine. Sunday will be warmer.
Today on Car Dealer Live: Stephen Corwood of Motor Connect