Here's your business, motoring and news round-up for Thursday, July 2
Schools changes in time for September return
Schools in England are expected to be told to overhaul the curriculum, stagger break times and group children into 'bubbles' when they return to the classroom in September, according to guidelines to be published by the government.
Education Secretary Gavin Williamson is due to announce the plans for getting all pupils back after the summer following up to six months at home.

The Daily Telegraph reported that a draft of the official guidance also bans the mixing of year groups – such as in assemblies – as well as school choirs, and suggests teachers also stagger the start and end of the day.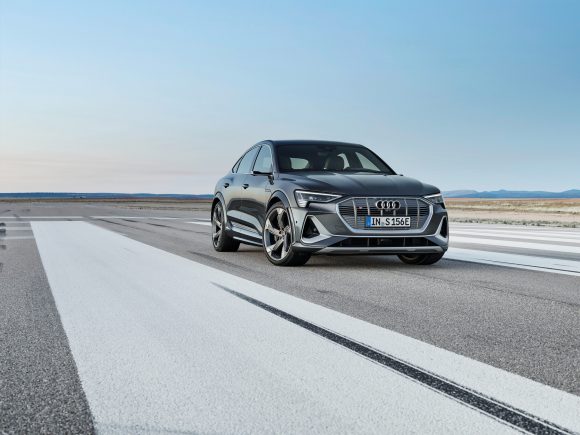 Audi boosts e-tron S launched
Audi has increased the performance available with its e-tron and e-tron Sportback models with a new 'S' variant.
Power is boosted thanks to the inclusion of three electric motors – instead of the standard e-tron's two – which results in 496bhp and a towering 973Nm of torque. It represents a considerable boost on the 402bhp and 664Nm of torque found in the regular car.

'This is a significant milestone in the evolution of e-tron,' said director of Audi UK Andrew Doyle. 
Rental e-scooters to be made legal from Saturday
Rental e-scooters will become legal on roads in Great Britain from Saturday in a bid to ease pressure on public transport amid the coronavirus crisis, reports the BBC.
The Department for Transport (DfT) said the first rentable e-scooters could be available next week, as it published guidance for e-scooter-for-hire firms. The vehicles are banned on pavements, will be limited to 15.5mph and it is recommended that riders wear helmets.
Privately owned e-scooters remain illegal on roads. Riders will need a full or provisional car, motorcycle or moped licence to use the vehicles, and they must be aged 16 or over.
John Lewis and Topshop reveal job losses
The retail bloodbath has continued as the John Lewis Partnership warned over store closures and job cuts and Sir Philip Green's Topshop empire also revealed redundancy plans.
In a letter to staff, John Lewis's new chairman Sharon White confirmed plans to shut several shops, axe one of its two offices in Victoria and cut roles.
It comes as Sir Philip's Arcadia group also said it was cutting around 500 of its 2,500 head office jobs. Luxury department store Harrods is also slashing around 700 posts.
Drooping markets given shot in the arm by vaccine hopes
Fans of roller coasters would not have been disappointed by their midweek ride as a big fall was followed by an equally dramatic rise on London's main index on Wednesday.
The FTSE 100 recovered from a 1.4 per cent drop to finish the day down just 11.78 point, or 0.2 per cent, to 6,157.96.
It came as news of a potential new breakthrough in the fight against coronavirus filtered through to global markets, reversing a Europe-wide sell-off. Frankfurt's Dax index closed the day down by 0.4 per cent and Paris's Cac dropped 0.2 per cent.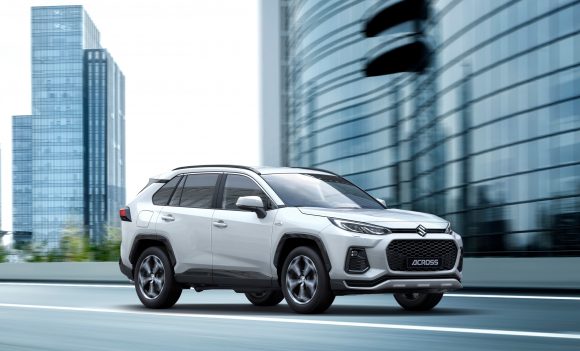 Suzuki unveils new Across
Suzuki has revealed its latest SUV – the Across. Essentially a rebadged version of Toyota's RAV4, the Across is expected to go on sale this autumn.
There are some distinguishing features between the Across and RAV4, with new front and rear bumpers, as well as redesigned LED headlights and 19-inch alloy wheels helping to separate the two.
The cabin benefits from a multifunction steering wheel, while the cabin is centred around a nine-inch touchscreen infotainment system which houses media functions and satellite navigation. Both Apple CarPlay and Android Auto are fitted too.
V-shaped economic bounceback could be short-lived
The UK economy could see what first looks like a V-shaped recovery only for it to be quickly flattened out, according to one of the world's top economists.
Gita Gopinath, the chief economist at the International Monetary Fund (IMF), said that it was difficult to say what the hoped-for bounceback from the economic devastation of coronavirus would look like.
'My fear is that at the beginning of the recovery we would see a spike initially and then going forward I think we could end up with a much more flat recovery,' she told MPs yesterday. Her comments stand in contrast to positive noises from the Bank of England earlier this week, predicting a quick bounceback.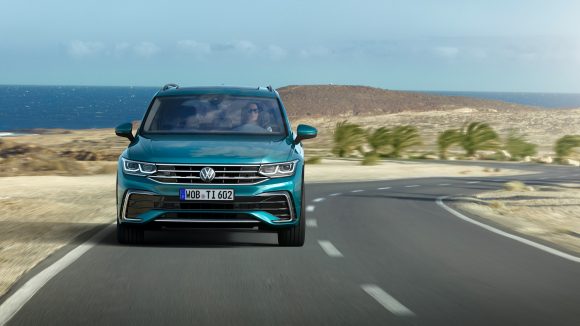 Volkswagen releases new Tiguan
Volkswagen has revealed its new Tiguan, bringing with it a new look alongside a performance 'R' version and a plug-in hybrid model.
The Tiguan is Europe's most popular SUV with more than 911,000 units produced in 2019 alone, and now Volkswagen is looking to further its appeal with this new version.
The exterior of the car represents a modest change over the car's predecessor, with new front grille and headlight styling designed to tie in with Volkswagen's larger Touareg model. The LED headlights are now larger, while the bumpers have been redesigned too.
Confidence in business at historic low 
The latest survey from the Scottish Chambers of Commerce (SCC) shows that levels of confidence in business across all sectors is at a historic low.
Retail, tourism and construction have been the worst hit during the Covid-19 crisis. An economic adviser has said the Scottish economy faces a challenge post lockdown.
While furlough has been successful in limiting job losses during the crisis, long term, employment levels are expected to drop. Cash flow has also sunk to a record low for many industries, with a high number of companies applying for credit to see themselves through lockdown.