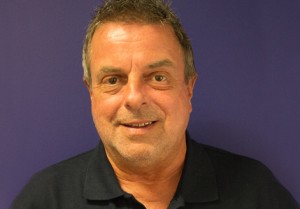 CAR leasing advertising portal ContractHireandLeasing.com has appointed Craig Moran as manufacturer and dealer relationship manager.
Moran joins the company from AMT Contract Hire & Leasing Ltd, where he held the position of general manager.
With 28 years of experience in the automotive industry, Moran has also previously held managerial positions in both business development and corporate sales at Zenith Contracts and Mercedes-Benz North Yorkshire.

In his new role, he will be responsible for building upon and growing ContractHireandLeasing.com's formal partnerships with automotive manufacturers, as well as increasing the number of dealership networks within the company's portfolio of advertisers.
Moran said: 'The way consumers choose to pay for the cars they drive is changing rapidly, particularly with today's ''direct debit generation''.
'As more and more drivers become aware of the benefits and simplicity of leasing, it's something that's only set to continue growing. It's definitely a trend that UK dealerships need to ensure they're prepared for.'
David Timmis, managing director of ContractHireandLeasing.com, added: 'Bringing Craig on board is exactly what the business needs as we continue to expand.'

MORE: Henstock: Up-to-date data is good news for everybody
MORE: Have you been affected by MOT meltdown?
MORE: Victims of keyless car thefts should sue, says Mr Loophole
On SuperUnleaded.com: RTOTY15: We're heading to Wales for an epic road trip