Land Rover is seriously considering a rival to the likes of the Mercedes GLA with a compact premium SUV to fit under the Discovery Sport.
Although there's currently no suitable platform in the Jaguar Land Rover armoury, the manufacturer hasn't ruled out a platform-sharing option with another car firm to give it the tools it needs to produce the car.
During a candid chat at the launch of the Discovery Sport in Iceland, Paul Cleaver, programme director for Land Rover, admitted there is space in the line up for a B segment sized SUV.

'There are so many prototypes running around Gaydon these days – there are more than I have ever seen before,' he told Car Dealer, as we crossed the barren frozen landscape in the Discovery Sport, the car he's been looking after since inception.
'The Discovery Sport is just the start of the Discovery "pillar" of the business and all will become clear as to why we called it that in the future.'
Cleaver said he had seen some 'amazing things' as he walked around Land Rover's R&D facility and is excited about the prospect many of them hold. But it's the smaller model that really floats his boat.
'There is definitely a market for it,' he said. 'No other manufacturer is doing it well.'

And he's right. Few car manufacturers have cracked the B segment SUV sector – especially a premium version. The closest is the Mercedes GLA, while Audi is rumoured to be planning a Q1.
Cleaver joined us for the day as we tackled deep snow, rutted icy roads and huge swathes of desolate landscape – and opened up to us about his exciting role at the manufacturer.
The father-of-one spends most of his week at Halewood where the new car is being produced and has been running around in camouflaged prototypes for around four months. 'Park a camo car on your drive and you know what attention is,' he jokes.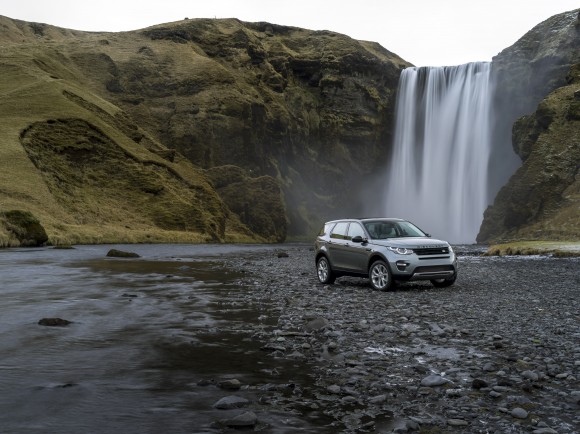 He has overseen the entire Discovery Sport project from budget sign off, to initial designs, to negotiations with suppliers for the best price on parts.
'I get involved in everything,' he explains. 'I am targeted to achieve a certain margin per unit which means I am heavily involved in every element of the project from the initial designs to this launch.'
Cleaver explained his team had closely benchmarked rival cars during the process. He has a 'tear down' team department which buys cars from rival manufacturers and disassembles them to work out exactly how each part has been built and how much it cost.
'By working out how much our rival cars cost to make we can work out how much they are making – but more importantly we know what our suppliers should be charging us for similar parts and I use that to get the best price,' he adds.
Cleaver said more than 300 suppliers are involved in the Discovery Sport project and he has negotiated with many personally.
It's obvious Cleaver is passionate about his role and the car his team of 350 have produced.
While one journalist is filming a piece to camera for a video he kisses the car and says it's on his 'Christmas list'.
Cleaver says: 'I'll be telling the team that when we get back – the man from The Sun loved it so much he gave it a kiss!'
As we're negotiating rutted roads I spot he's playing with a window in the back that has started to squeak in the sub zero temperatures. It's apparent he's not happy.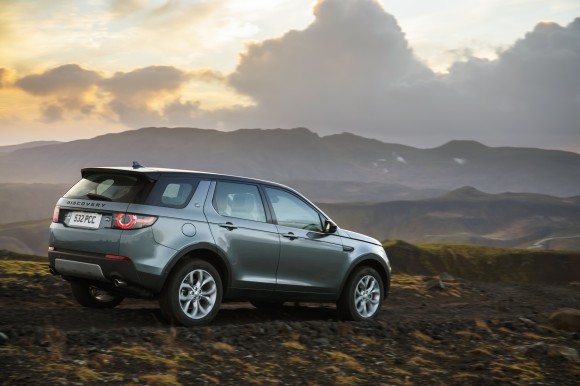 'That shouldn't make that noise when I put it down – it's the seal,' he says. Within seconds he's emailing his engineering team and informing them of the issue from the back seat in the middle of Iceland.
'That's an easy fix,' he adds. 'These cars are pre-production models and one batch off the final product so by identifying small issues like that we can get it fixed.'
Cleaver will work on the Disco Sport project for another year before moving on to the next big thing. I ask him if that's the aforementioned smaller model, but he remains tight lipped.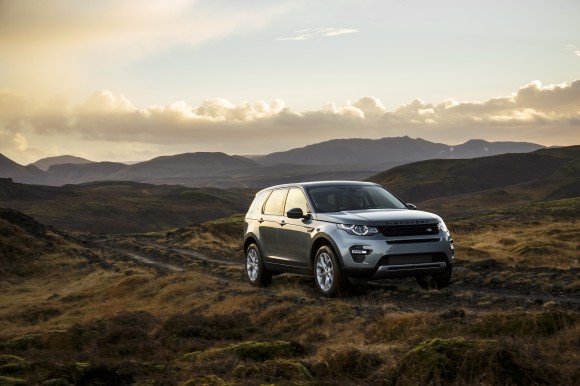 However, he is pretty forthcoming about the replacement for the Defender. That car enters its final year of production next year, but Cleaver admitted even that is still open to discussion.
'We've been here before,' he says. 'Who knows if it will be the last year – it could still go on.'
The plot thickens…
He's clearly excited about the replacement, though, saying it must be 'the absolute best we can do'.
'It needs to stick clearly to the brand principals of that car and we know we have to do a very good job of it,' he adds.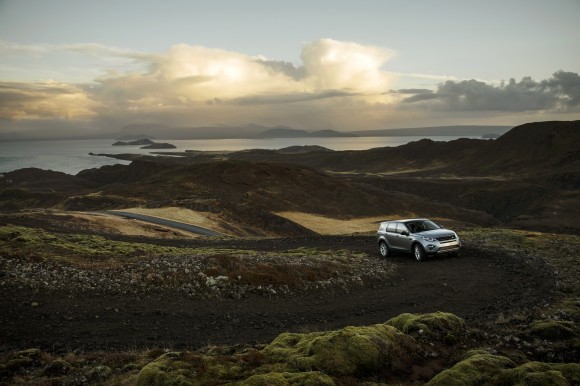 'It will still keep that Defender name, for sure, and will spawn a family of models. I think we'll probably launch with two variants and then move on to extending the range further.'
So, what is next for the man that has lived and breathed Discovery Sport for the past three years?
'I haven't decided yet,' he said.'There are a number of options and all are very exciting. You'll have to wait and see…'
We're certainly looking forward to finding out.
More: Land Rover uses virtual reality to showcase Discovery Sport in dealers
More: Stunning launch video of Discovery Sport will blow your mind
More: Lookers opens new Land Rover dealer in Battersea