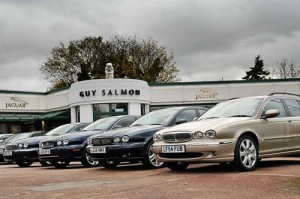 DESPITE a fall in average sale prices, Manheim's latest Market Analysis shows sections of the market have seen a definite improvement.
The company saw a continuing drop in the average car sale prices from dealers during May, with the MPV and 4×4 sectors taking the hardest hit. However, despite the decrease in the average selling price, the executive sector saw a notable improvement.
Data from the Market Analysis shows that the average selling price fell for seven segments, most notably for 4×4 vehicles. It's been recorded that this decrease in value is reflective of a rise in average age of one month and mileage of 2,177.

Despite these figures, the executive car, compact executive and supermini segments have seen an increase in average selling prices since April. The executive sector benefited from the largest rise, with the average selling price increasing by £335 to £4,939, due to the fall in the average age of one month and mileage of 2,642.
Valuation services manager at Manheim Auctions, Daren Wiseman said: 'Despite the decrease from April, the year-on-year values have actually increased by £134.
'The challenge facing dealers going forward, is how best to cope with the shortage of good quality used stock in the wholesale market. This fall in available stock has led to choice becoming restricted and buyers may well be snapping up stock they probably wouldn't have looked at six months ago, just to make sure they have enough out on the forecourts.'
Wiseman added: 'As manufacturers focus their attentions on pushing more units into the UK market, basic economics says that this should start to ease the chronic shortage of new cars that has fuelled the phenomenon of used car inflation.

'I would say that the stock pool is likely to shrink further over the next six months, making it very difficult to predict retail demand going forward.'