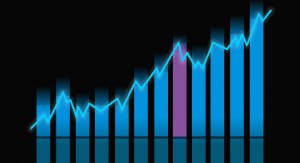 MAZDA is celebrating a successful year which saw it continue to establish itself as one of Europe's fastest-growing car makers.
Last year it increased unit sales by 19 per  cent year-on-year to 175,028 and its European market share to 1.3 per cent.
Mazda Motor Europe's vice-president of sales, Martijn ten Brink, said: 'This is our second year in a row with growth of almost 20 per cent in Europe.'

The Mazda3 spearheaded growth as 2014 sales rose 82 per cent year-on-year to almost 50,000. And at just under 58,000 units, the Mazda CX-5 was the company's top European seller.
In the UK, Mazda recorded a 21 per cent rise in sales to 37,784.
Mazda is confident that it can maintain its growth course in 2015, which will see the launch of three all-new models starting with the Mazda2, which goes on sale in the high-volume B segment in March.
The Mazda CX-3 will then join the rapidly-growing city SUV class in early summer, followed by the fourth-generation Mazda MX-5 in the Autumn. The 2015 Mazda CX-5 and 2015 Mazda6 also arrive at dealers this year.

MORE: Audi's virtual-reailty revolution
MORE: F1 ace is guest of honour at showroom opening
MORE: Pendragon: Full-year results will be ahead of expectations