Mike Brewer, host of the Car Dealer Used Car Awards and TV's Mr Wheeler Dealer, gives us his top 10 favourite limited-edition models from the likes of Porsche, Ford and Mercedes
Limited-edition cars have a rather special place in my heart. They often take an already pretty cool model and make it even better.
Sometimes manufacturers get it horribly wrong and use it as a way to flog off some under-performing or already-rubbish cars, but when they get it right, my word they can be crackers!
Here, I've searched the far reaches of my brain to think of my favourites – some old and some more recent – but all will make cracking used car buys. Well, they will if you can find one…

Toyota Yaris GRMN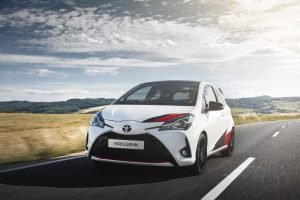 I'm kicking things off strongly with this – the Toyota Yaris GRMN. It might have only recently been launched, but with all of them sold out, the only place to find one is on the used market. Based on the tiny Yaris city car, the GRMN takes things in a sportier direction courtesy of beefed-up brakes, suspension and steering. The engine is a supercharged 1.8-litre and gives the little GRMN a 0-60mph time of 6.3 seconds. However, this limited-run Yaris isn't all about power – it's the way this thing corners that makes it so impressive. I've tried one and it's mega!
Porsche 911 Sport Classic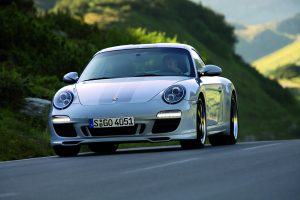 Nothing brings in the collectors like a Porsche 911 with a whiff of the old days about it, and the 911 Sport Classic is one of the most retro Porsche has released this side of the year 2000. Based on a 911 Carrera S, this version of the 997 was certainly not the quickest on the market in 2009, but with just 250 produced, it became an aficionado's dream from day one. Aside from the classic 'ducktail' rear spoiler and Fuchs-style wheels, the car also features 402bhp – a gain of 22bhp over an ordinary Carrera S.
Mercedes-AMG 300CE 'Hammer'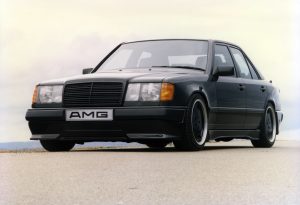 What a name for a performance car – 'Hammer'! Mercedes-AMG produced just under 30 of these V8-powered super-saloons in the late-1980s, and it went on to become one of the German manufacturer's most iconic creations. With around 350bhp being produced from the car's 5.5-litre V8, the Hammer could take all four occupants in supreme comfort up to a top speed of 180mph. Incredible now, and other-worldly when it first came out. Plus with a name like Hammer, who wouldn't want one? Awesome!
Audi R8 RWS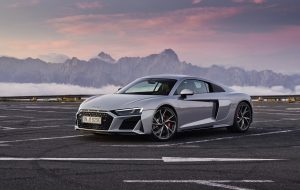 Audi's sports cars have traditionally used four-wheel drive for the very best traction and power deployment in all manner of conditions. The RWS, however, is different. Rather than going to all corners, the V10 engine sends drive to the rear wheels only – an Audi first. Thanks to that change, the RWS is lighter and keener to drive – and it's restricted to 999 units. As such, this limited-edition car is already commanding high values on the used car market.

Subaru Impreza RB5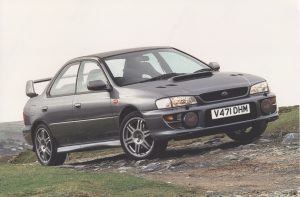 I love rally cars, and I loved the legend that was Richard Burns. The RB5 special-edition Subaru Impreza was built to celebrate the British rally driver's return to the Japanese brand's team ahead of the 1999 season. Just 444 were produced, with RB5 branding and a finish of steel blue setting this edition apart. While the ordinary RB5 had little to distinguish it from normal WRX models, many of the cars were equipped with the WR Sport Performance Pack, giving it 237bhp. Tragically, Burns died in 2005 after battling a brain tumour.
Renault Megane R26.R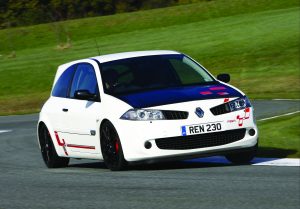 The 2009 Megane R26.R was the hot hatch world's answer to stripped-out supercars like Porsche's 911 GT3 RS and Ferrari's 430 Scuderia. The car's full name – Renault Megane Renaultsport 230 F1 Team R26.R – is a bit of a mess but it's a mess with meaning, since the R26.R is the ultimate tribute to the French firm's two F1 World Championship wins in 2005 and 2006. All amenities, from the CD player to the rear seats, were removed for the limited run of 450 cars, which gave it unmatched track prowess. And it was an absolute corker!
BMW M3 CSL (E46)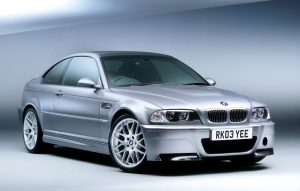 The BMW M3 is a lightweight, more powerful version of the popular 3 Series. The E46 is easily one of the most iconic incarnations of all time, and the CSL version only builds on this reputation. The CSL – or Coupe Sport Leichtbau (Coupe Sport Lightweight) – was produced in extremely limited numbers, with just 1,400 cars rolling off the production line. It was 110kg lighter than the standard M3, thanks to its use of lightweight materials, while a redesigned suspension made this one of the best-handling M3s of all time. And just look at it! If I could find one, I'd have it.
Ford Focus RS500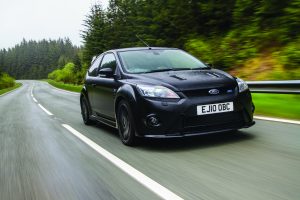 With heaps more power and an aggressive look compared with the original, the Mk2 Focus RS was seen as a truly insane hot hatch when Ford launched it in 2009. However, eager to prove that it could go further, Ford announced a limited run of 500 'RS500' variants at the end of the model's production. This version, decked out in stealthy Panther Black, featured an uprated 345bhp version of the Duratec 2.5-litre engine, which would propel the car to 165mph. I loved it.
Renault Clio Williams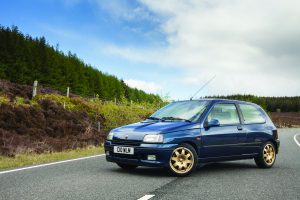 The Renault Clio Williams Mk1 waded into the battle that was raging between hot hatches in the early Nineties, squaring up against rivals such as the Peugeot 205 GTI. Just 390 arrived in the UK, which makes the icon incredibly sought after. The suspension borrowed components from the Clio Cup racer, which made it as agile and corner-hungry as can be, while the bulging arches housed wider wheels wearing fatter rubber. It took the hot hatch world by storm and remains a true great.
Ford Racing Puma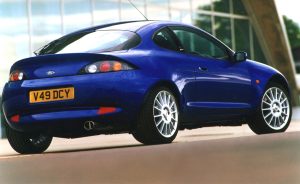 This is one of my favourite special-edition Fords of all time. The Ford Racing Puma was an incredibly limited-run car, with just 500 examples produced. Underneath the bonnet is
a 1.7-litre petrol with 153bhp, while the flowing bodywork featured wider arches to support larger alloys. An impressively powerful brake system was fitted too, giving the Racing Puma a lot of stopping power – and the noise it made as it crackled on the overrun was something else!