MITSUBISHI unveiled the look of its future SUVs at the Tokyo Motor Show and revived a revered badge in the process.
The e-Evolution concept is an off-roader that showcases a clever electric powertrain, bold styling and autonomous technology that is 'pointing towards the future', said Mitsubishi sales and marketing director Toby Marshall.
Speaking at the Tokyo show, Marshall said: 'The e-Evolution is a concept that pulls together everything about where Mitsubishi want to go. So that's SUVs that are electrified, sporty and fun to drive. It's all those things merged into one and a real indication of what's to come.'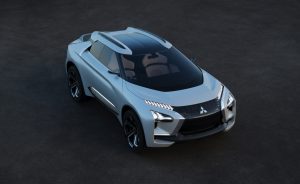 Fans will be pleased to see the Evo badge making a comeback. For years, it was found on the brand's most popular performance models, but died out with the Evo X. Now it's back and – somewhat surprisingly – on the back of an SUV.
Marshall explained this was because sporting credentials will play a big part in the Mitsubishi SUVs of the future.
He said: 'The looks – sporty and purposeful – are key. It's also got impressive technology too – like electric motors for the back wheels and the front. It shows we are about SUVs in the future that are fun and sporty to drive.'
The looks are likely to form the basis of Mitsubishi's Nissan Juke-sized model due in late 2018/early 2019.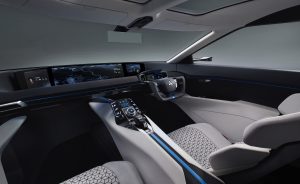 Marshall also said Mitsubishi MD Lance Bradley's decision to step down from his role next March had come as a shock to everyone in the business.
'It was a surprise to all of us. When Lance announced it to staff it was an emotional thing for him and the staff members, and I think dealers will be surprised.
'Although he's not going soon – he'll be around until at least March and then some time after that in the vice-chairman role. He's done an amazing job – he's been an inspirational person to work for and a lot of people at CCC will say the same thing.'
Marshall wouldn't be drawn, though, on whether he'll be applying for the role, saying Bradley's were 'big shoes to fill'. He explained that recruiters would be looking internally and externally for a replacement.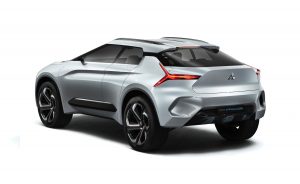 'Lance sent a very comprehensive note out to dealers explaining what he is doing and why, and that there would be a replacement recruited. It's business as usual and shouldn't be something to worry about,' he said.
Marshall also explained that although the market was currently down, business was pretty buoyant for Mitsubishi, as the markets it competes in – SUVs, ULEVs and pick-ups – were all up.
He added: 'Our sales are going pretty well. On the fiscal year we are slightly up on last year, and we have got lots of plans and things that are happening that will increase sales further as the year goes on. We are fairly optimistic.'
MORE: Lance Bradley to step down as Mitsubishi's UK MD
MORE: Mitsubishi Motors partners with UK's first multi-brand EV showroom
MORE: Nissan completes deal to buy 34 per cent of Mitsubishi Motors and adds it to global alliance
On SuperUnleaded.com: The best tweets from the 2017 Tokyo Motor Show