The question as to whether customers need to get their car serviced or MOT-tested during the coronavirus crisis is looming large.
With many people self-isolating, social distancing and trying to stay at home, whether it is worth going out of the house for a car service or MOT is a question on everyone's lips.
Now the government has issued advice as to what they will do during the coronavirus crisis.
MORE: Are car dealerships, garages and MOT stations still open?
More: Should I cancel my car finance or insurance during coronavirus crisis?
Here is the very latest information that we have, which we will update as often as we get new details. This post is designed for both car dealers, garages and MOT station owners as well as advice for the general public
Do I still have to get my car MOT-tested during the coronavirus outbreak?
No. The government has announced that vehicle owners will be granted a six-month exemption from MOT testing so they can continue to travel during the coronavirus crisis. But only when new legislation comes into force on March 30 – until then, yes you do.
The official line from the DVSA as of Wednesday, March 25, 0905 was this:
All cars, vans and motorcycles which usually would require an MOT test will be exempted from needing a test from 30 March.

Vehicles must be kept in a roadworthy condition, and garages will remain open for essential repair work. Drivers can be prosecuted if driving unsafe vehicles.

People should stay at home and avoid travel. The only reasons people should leave their homes is set out in the government advice.
So, if you've got a car, motorcycle or van and it's due an MOT up until March 30,, you'll have to get it tested. As of March 30, though, they'll be granted the exemption.
Will MOT tests be cancelled during the coronavirus outbreak?
Yes they have, as per the above. Legislation will be announced on March 30 to come into immediate effect for 12 months. Drivers will still need to get their cars tested up until the new regulations come into effect. So if your MOT runs out before then you still need to get it booked (see below for more on that).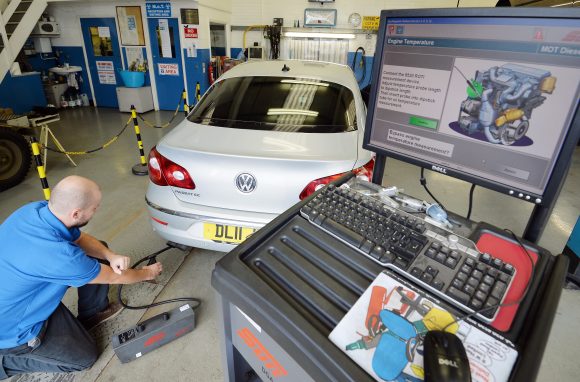 How long will the postponement work and how will it work?
Car Dealer spoke to the Department for Transport this morning (25th), and it confirmed that the exemption will be for six months from the date of expiry of the current test certificate, assuming the new MOT test is due from March 30 onwards. So, if the restrictions are lifted on September 30 and an MOT is due on September 29, the vehicle owner will still have six months from September 29 to get it done.
Does my car need a service during the coronavirus crisis?
Ok, let's face facts: You should be staying at home and getting your car serviced during this time is not essential. We spoke to a variety of main dealer bosses – who have closed their showrooms and workshops – and they said manufacturers will likely be very lenient on warranties affected by this during this time of national crisis.
If you car has broken down and you need it as you are a key worker, some garages and MOT stations are open. Call around. You are very unlikely to be penalised by a car manufacturer for having your car fixed by anyone during this time when the country is in shutdown – especially if you need it to do your job.
If your car is due a service to keep the manufacturer warranty in place, it is advised that you speak to your local dealer (despite being closed they will be manning the phones) and ask what the arrangements are with regards to car services during this time. They may have more advice on top of that above.
Dealers and garages should offer customers everything they can to make sure it is easy – and safe – to have the work completed. Now some parts of the car business have closed, there is likely to be some leniency for those cars not looked after, as per the manufacturer guidelines. Missing a service by a month or two isn't the end of the world – staying inside and protecting others right now is key.
If I don't get my car serviced at this time will it invalidate my warranty?
Highly unlikely, considering the circumstances. Many main dealers are closed but garages are open for business, so use your best endeavours to get your car serviced – but don't stress about it. Remember, a full service history is important to protect your car's residual value – but we are in unprecedented times and there is likely to be a lot of understanding for those who miss out during this time. We would suggest that staying at home is far more important than getting your car serviced.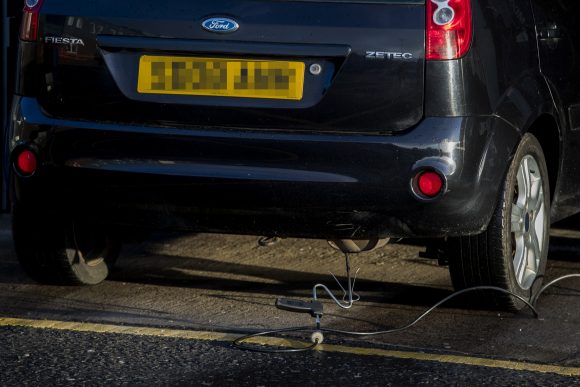 Why are MOT stations open when other places, including dealerships, are closed?
As the UK has effectively gone into lockdown, MOT stations and garages are on the specific exemption list of those businesses that can remain open. They are deemed essential to keep Britain moving. This is from the official government statement, with places that can remain open in the column on the right. MOT test centres were classed as garages.


What should I do if my car doesn't have an MOT?
Currently, if your car does not have an MOT certificate and you cannot get out to get it tested because of the coronavirus, then from March 30 you will have an exemption. However, if it is due before March 30 it seems likely that you will still have to get it tested.

The DFT says that if you cannot get an MOT due to self-isolation it is working with insurers and the police to ensure people aren't 'unfairly penalised for things out of their control'.
Transport secretary Grant Shapps said:
'We must ensure those on the frontline of helping the nation combat COVID19 are able to do so.

'Allowing this temporary exemption from vehicle testing will enable vital services such as deliveries to continue, frontline workers to get to work, and people get essential food and medicine.

'Safety is key, which is why garages will remain open for essential repair work.'
I want to keep my car but take it off the road for a bit. What can I do?
Tell the DVLA you're taking your vehicle off the road. But your car will need to be physically 'off the road' – on a driveway or in a garage, for example. This is sometimes called a 'Statutory Off Road Notification' (SORN). You'll get a refund for any full months of remaining tax – and you won't be able to use the vehicle on the road until you tax it again. You don't need insurance for a car that is not being used so can cancel in this circumstance. However, if it gets stolen you will not get reimbursed for the loss.
How can I book my car in for a service or MOT during this time?
Car dealerships and garages are offering a variety of online booking methods for customers so they can make arrangements to have their cars looked after. It is best to call your dealership or garage before visiting and asking what their arrangements are to deal with your work.
Garages and car dealerships rely on servicing work to keep their wheels turning, so think long and hard before cancelling appointments. These professionals are working hard to keep their businesses running and your support will make all the difference to them.
Something that franchised dealers will be able to offer people now having to stay at home is a no-contact MOT collection and delivery service. Available from real-time price comparison website BookMyGarage on its SecretService platform, it sees customers asked to place their keys in a bag and inform the garage of their location. The garage's drivers wear gloves and use seat covers among other hygiene protocols. It will apply to all online bookings made from May 1.
If you or anyone else in your household has a high temperature or a new and continuous cough, follow this advice.

Find out more about how to isolate at home: https://t.co/BLpg0v94DL#COVID19 pic.twitter.com/mOfmNAYa31

— NHS (@NHSuk) March 21, 2020
How can I – and those who work on my car – remain safe and infection-free if I have to get the work carried out?
First, if you have any of the government-listed symptoms of the coronavirus follow its advice to stay indoors and self-isolate. A car MOT or service is not worth risking the health of the nation.
Garages and car dealerships should be following these rules too and staff with any symptoms should not be at work.
However, if you are fit and healthy, there are still precautions you can take. Ensure your car is cleaned down with antibacterial wipes when you get out of it. Clean the gear knob, the wheel and door handles as well as anything else that you touch regularly. This will help reduce the risk, but it won't remove it completely.
Remember, social distancing is vital, so try to hand your keys over by leaving them somewhere secure and keep a two-metre distance from anyone else. Keep your time outdoors to a minimum, and if the garage or car dealership offers to collect from you then take them up on the offer – leaving keys outside and reducing any need to get close to each other.

Technicians should wear gloves and clean down your car using similar disinfection routines when they hand your car back to you.
Last updated: Wednesday, March 25, 3.32pm
More: Should I cancel my car finance or insurance during coronavirus crisis?