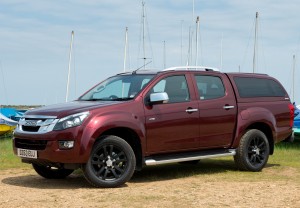 OCTOBER was another steady month of growth in values across ex-dealer stock, according to figures released by Manheim.
All ten of the segments recorded in Manheim's Market Analysis for October demonstrated increased selling prices year-on-year, with 4×4, coupe and executive models showing the largest increases.
Those were as follows: £1,270 or 21.4 per cent; £1,174 or 22.9 per cent; and £1,468 or 28.4 per cent respectively.

At £3,390, the average selling price across all segments was £492 (or 17 per cent) higher in comparison with data from the equivalent month in 2013. This is the highest selling price recorded for ex-dealer stock since October 2013, and is in line with a consistent average age of 99 months and a small increase in mileage from 75,328 to 75,405 miles (or 0.1 per cent).
Indeed, vehicles in October 2014 were at their youngest since November 2013, as well as having the lowest average mileage since October 2013.
Looking at the figures month-on-month, there was an increase of £86 (or 2.6  per cent) from September. Both age and mileage have fallen since September, by two months and 899 miles (or -1.2 per cent).
Again, 4×4 models showed the largest month-on-month price increase at £733 (or 11.3 per cent), reflective of the first signs of wintry weather conditions in the UK. This is despite a small increase in mileage, from 82,878 to 83,747 miles (or one per cent).

Daren Wiseman, valuation services manager at Manheim, said: 'We usually expect to see the 4×4 market spring into life in the early autumn months, as retailers look to stock their forecourts for the British winter.
'However, with the unseasonably warm conditions throughout September and October, the 4×4 markets have taken a little longer to come to life.
'With the first frost this week for Bonfire Night and an influx of wet and windy weather, we expect 4×4 sales to really explode!'
The continued upward trend in the wholesale market follows September's record-breaking plate change, which saw the UK's 31st consecutive month of new car registration increases and delivered the biggest volume of new cars into the market since 2004.
MORE: Could the Concorde of sports cars be heading to the UK?
MORE: The only way is upmarket, says Peugeot chief
MORE: Audi TT Sportback sparks excitement