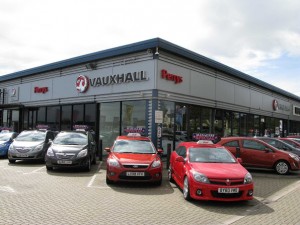 PERRYS Motor Sales, a double award winner at the Car Dealer Used Car Awards, has made a significant change in the boardroom.
Darren Ardron has been named the new managing director, replacing Ray Sommerville, who will be retiring on June 30.
The Northampton-based business, which has 46 franchised dealerships nationwide, will continue to be overseen by Sommerville in his new capacity as CEO, working alongside chairman Ken Savage.

Sommerville said: 'I've been with the business for 14 years and have helped grow turnover from £250m to £550m. I leave the company in a strong position and in safe hands.'
Ardron started his Perrys career in Rotherham in the sales department in 1988, and he has since worked his way up the company, holding numerous senior positions within the group including general manager at a number of key dealerships. In 2013 he was promoted to regional director in the north.
Savage said: 'Darren has been a great asset to the company over many years and I am confident he will build on the work Ray has put in over the past 14 years.
'Darren's grassroots understanding of the business means he is ideally placed to identify the business's strength, taking it into a new chapter of growth.'

Ardron's remit will include the continued development of the business through organic growth and acquisitions.
Perrys represents 14 different franchises and has locations across the country.
MORE: Record sales year for Rolls-Royce
MORE: Now every car passenger can listen to their own music…