PORSCHE Centre Hatfield has become one of just three Porsche Centres in the country to be awarded the highly-prestigious 'Porsche Classic Partner' status.
More than 70 per cent of all Porsche vehicles are still on the road today and, as one of the UK's largest Porsche Centres, Hatfield has both the expertise and knowhow to fully restore these iconic classics and maintain them to the highest standard.
The Porsche Centre Hatfield team celebrated the status by transforming the showroom into a Porsche museum, paying homage to more than 60 years of Porsche sports heritage.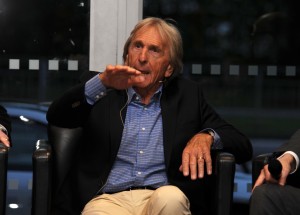 The event was enjoyed by more than 300 guests, as well as Porsche racing legend and five-time winner of the prestigious 24 Hours of Le Mans race, Derek Bell, pictured.
Mike Murphy, centre principal for Porsche Centre Hatfield, said: 'We are thrilled and honoured to be named as a ''Porsche Classic Partner''.
'Thank you to everyone who joined us to celebrate this exciting opportunity coming to Hatfield and we look forward to welcoming even more owners of both new and Classic Porsche cars to the new showroom.'
MORE: HPI gives a boost to lead generation

MORE: Vantage Motor Group appointed official Mazda dealer for Oldham
MORE: VUHL 05 sale in the UK after new dealer is appointed
On SuperUnleaded.com: California cop rescues man trapped on the tracks