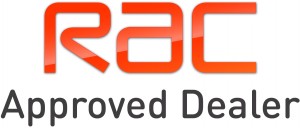 THE RAC has signed up 45 dealers to its used car network in Northern Ireland in just three months, rapidly creating a strong presence there.
This has been achieved since Colraine-based Tom Reid was appointed the RAC Dealer Network's representative in the region.
He explained that dealers were recognising both the strength of the RAC brand name and the way in which working with the RAC allowed them to build a complete customer proposition to support used car sales.

Reid said: 'Signing 45 dealers so quickly is very pleasing but we are sure that we will see many more join the network over the coming months.
'As in the rest of the UK, Northern Ireland dealers are becoming more and more aware that simply putting a warranty on a used car is not enough. Customers are looking for a complete support package that allows them to feel a high level of confidence in their purchase.'
Reid has been involved in the warranty sector for more than a decade and was previously regional manager for Lancia Cars and Suzuki GB, covering Scotland, northern England and Northern Ireland.
He also has an extensive track record in the dealer sector, having been sales manager and general manager for a number of large retail groups in Scotland, covering marques ranging from Rolls-Royce and Bentley to Nissan and Vauxhall.

MORE: Up-t0-date data is good news for everybody
MORE: Warrantywise announces aftermarket cover for EVs
MORE: Have you been affected by MOT meltdown?
On SuperUnleaded.com: Want to buy Steve Jobs' BMW 3 Series?