Car Dealer issue 159 is out now and it's packed with news, views, reviews, features and more.
Here's a taste of what you can enjoy in the magazine…
Car Dealer Power 2021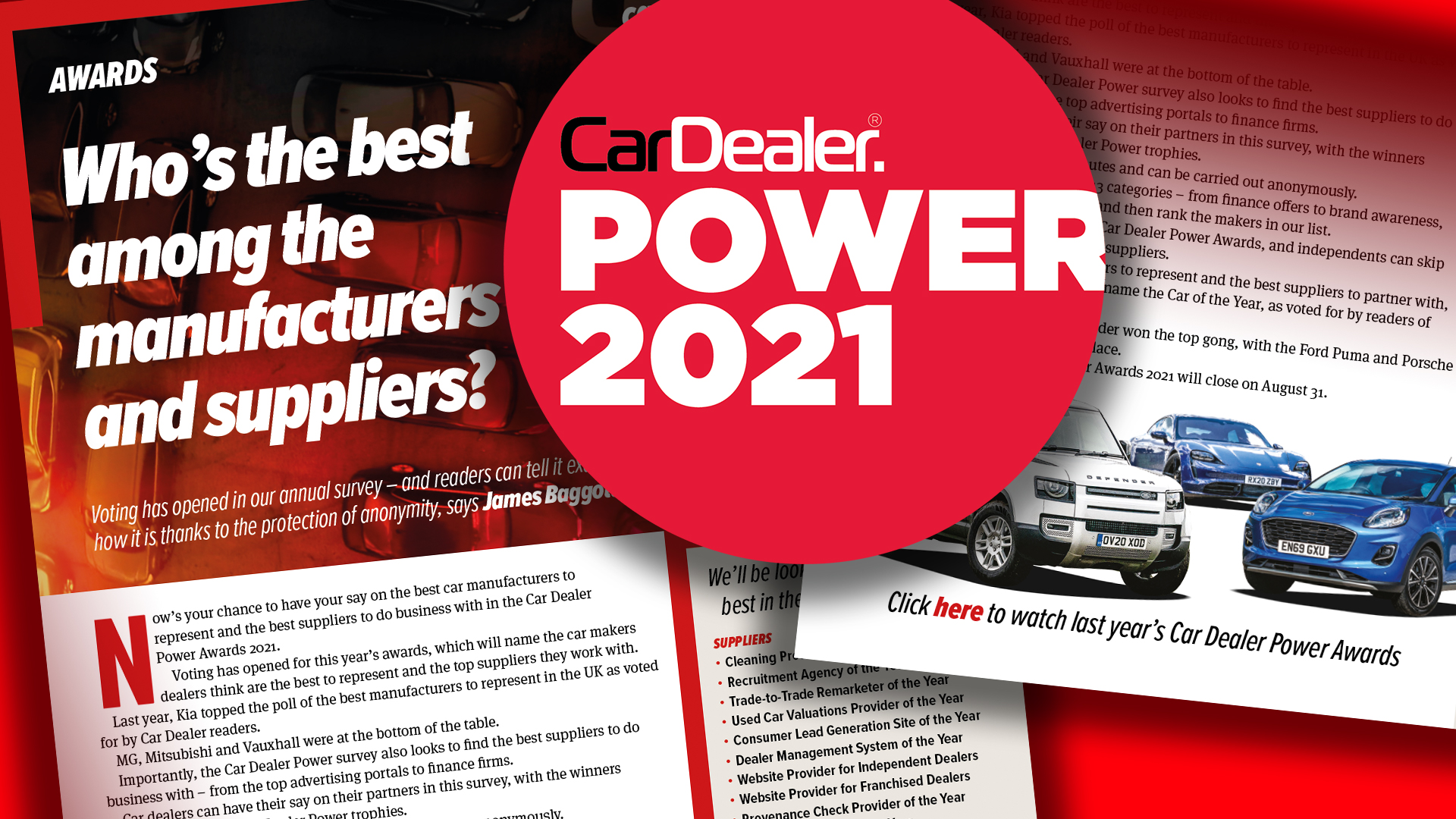 This is our survey where dealers rate the manufacturers and suppliers they work with, sorting the wheat from the chaff. It's all done anonymously, so you can get to say exactly what you think of them. Don't miss this fantastic opportunity!
Investigations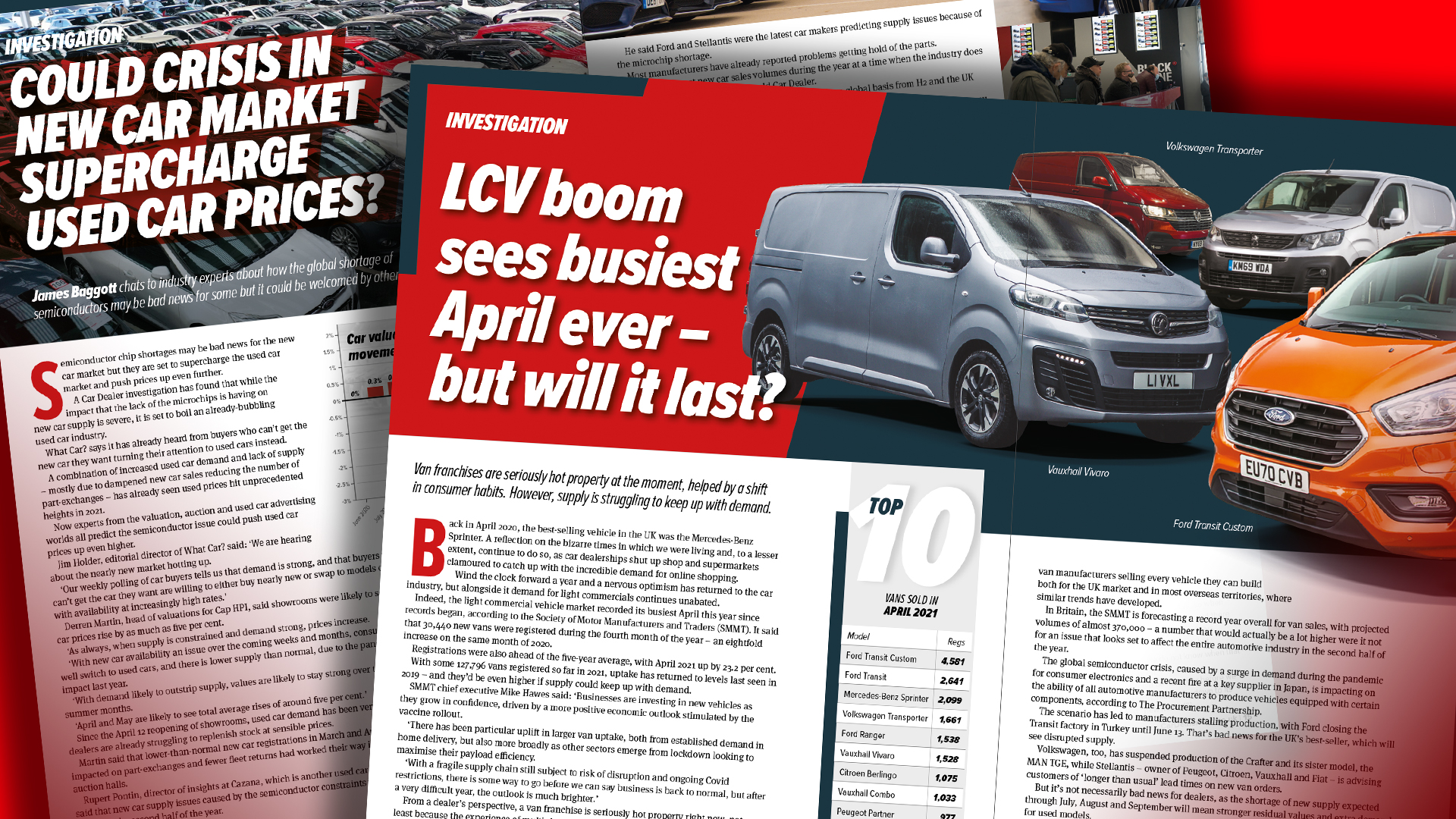 The new car market may be facing something of a struggle but it's an entirely different story as far as LCVs are concerned. How long before the bubble bursts, though?
We also examine how the global shortage of semiconductors could actually be good news for the used car sector.
Interview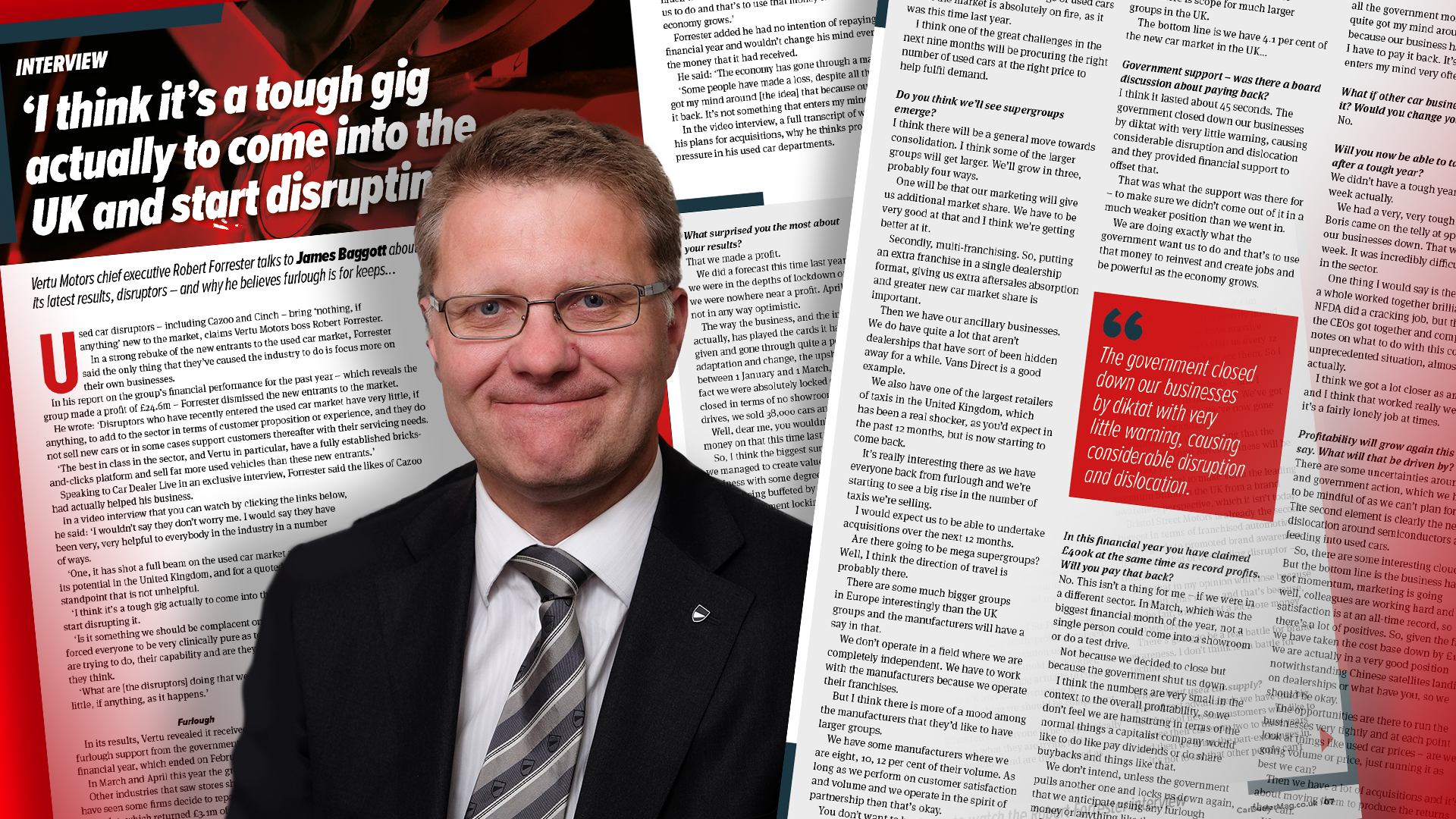 We caught up with Vertu Motors chief executive Robert Forrester for a Car Dealer Live exclusive. Read what he thinks about the likes of Cazoo and Cinch and his thoughts on furlough repayments, among the topics.
Features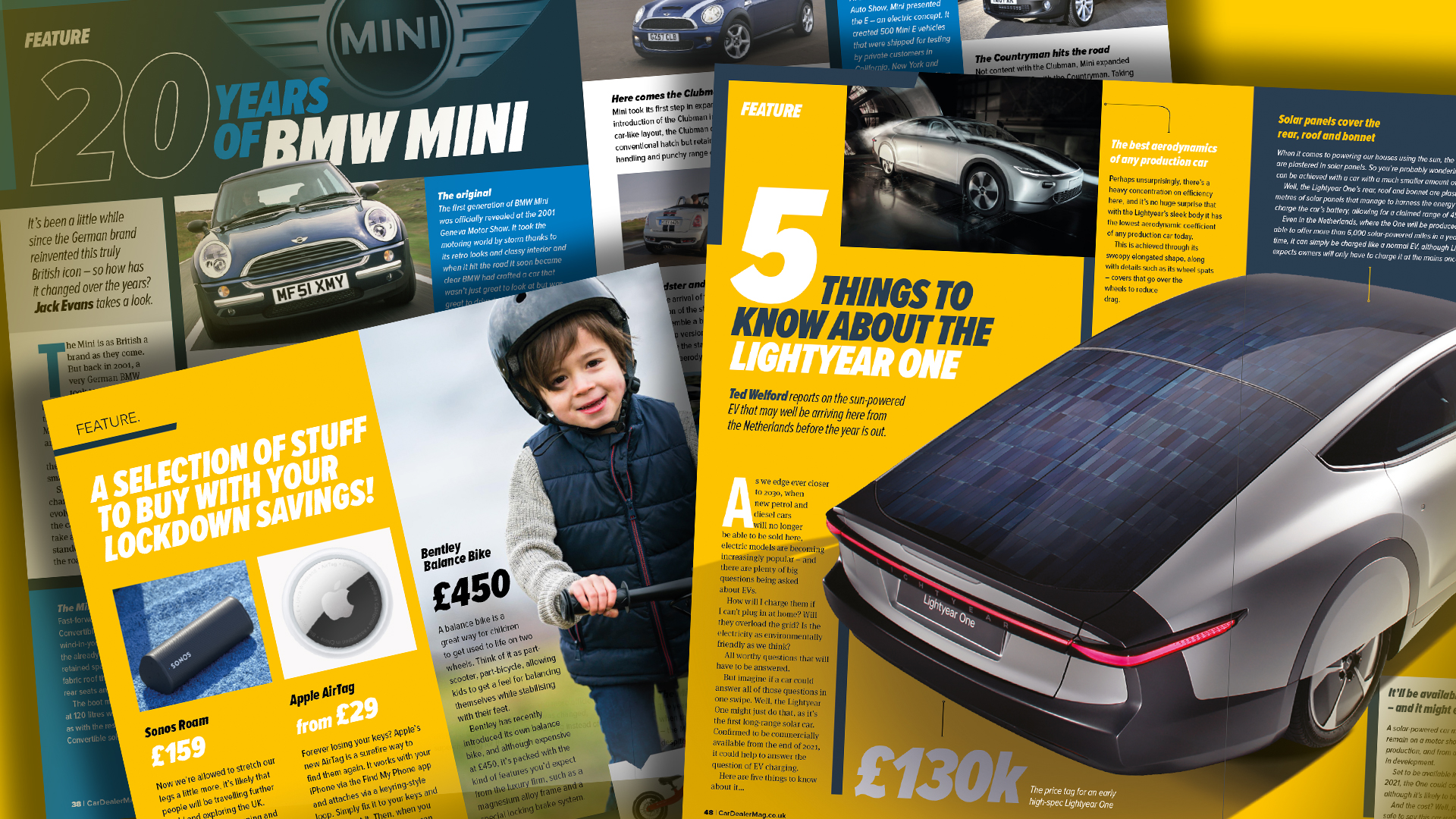 BMW's Mini is celebrating its 20th anniversary and we stroll down memory lane in honour of this modern icon. We also take a close look at Lightyear One – the solar-powered EV that's as practical as it's futuristic – and select some cool stuff with an automotive leaning.
Forecourt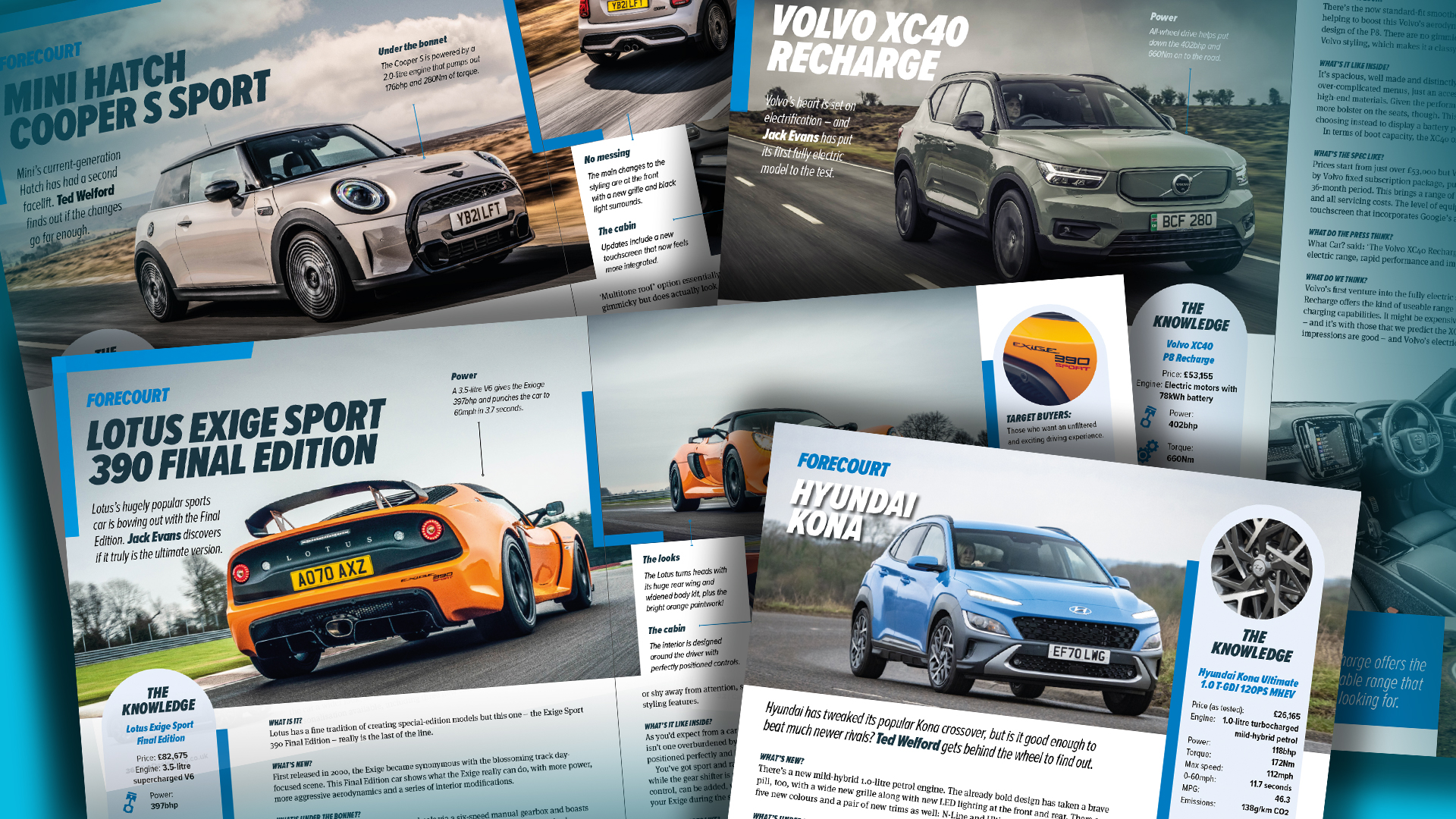 We've got a packed section for you this month, focusing on the Lotus Exige Sport 390 Final Edition, Volvo XC40 P8 Recharge, the tweaked Hyundai Kona and facelifted Mini Hatch. What did motoring writers Jack Evans and Ted Welford think of them? Dive in to find out…
Columns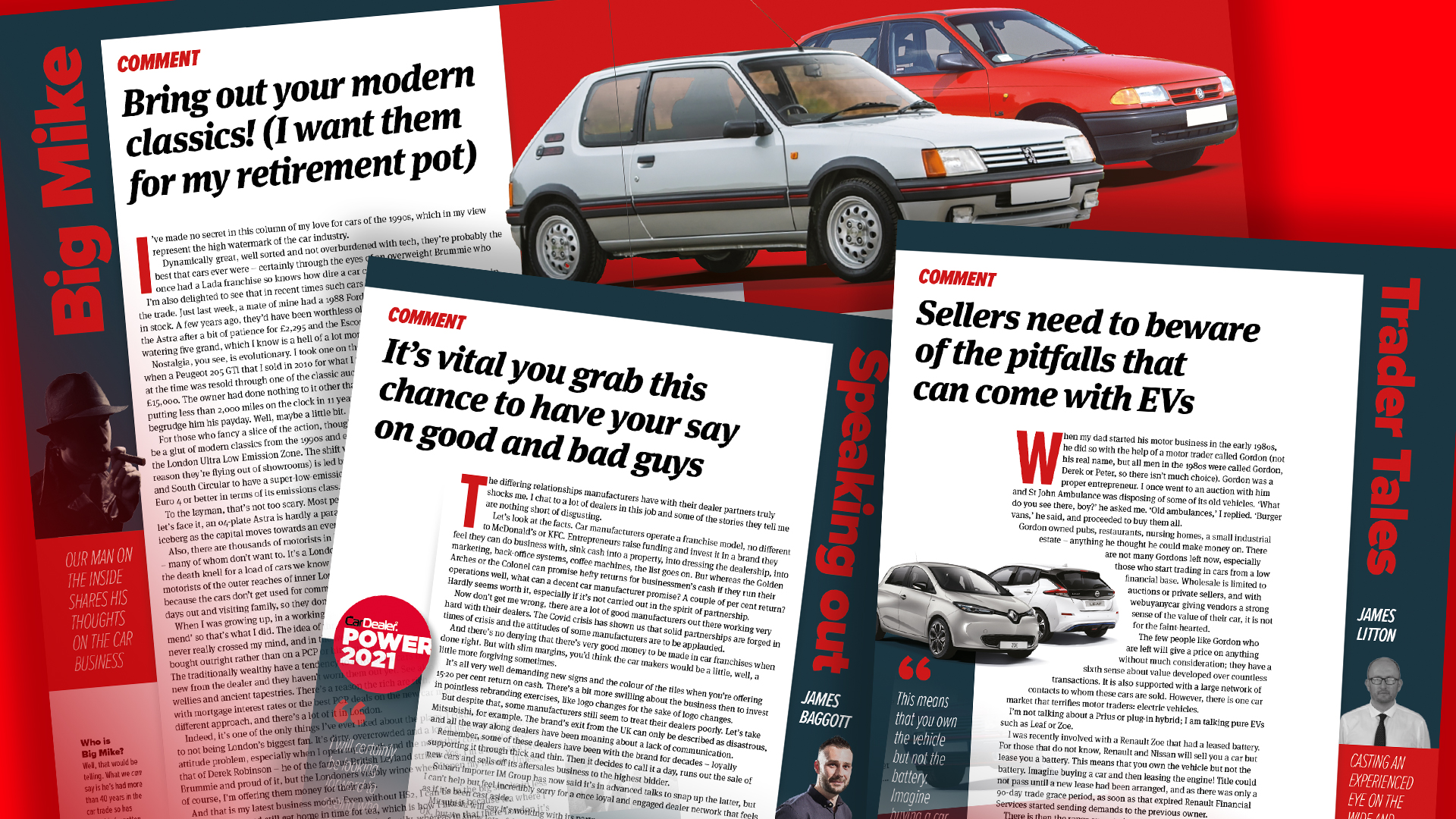 Magazine founder James Baggott explains why it's more important than ever for dealers to have their say in this year's Car Dealer Power survey.
Big Mike is already nostalgic about relatively recent cars – with good reason. Clue: The London Ultra Low Emission Zone…
Caveat venditor – that's 'seller beware' for the less classically minded – warns automotive retail consultant James Litton as he turns his experienced eye to EVs.
Round-ups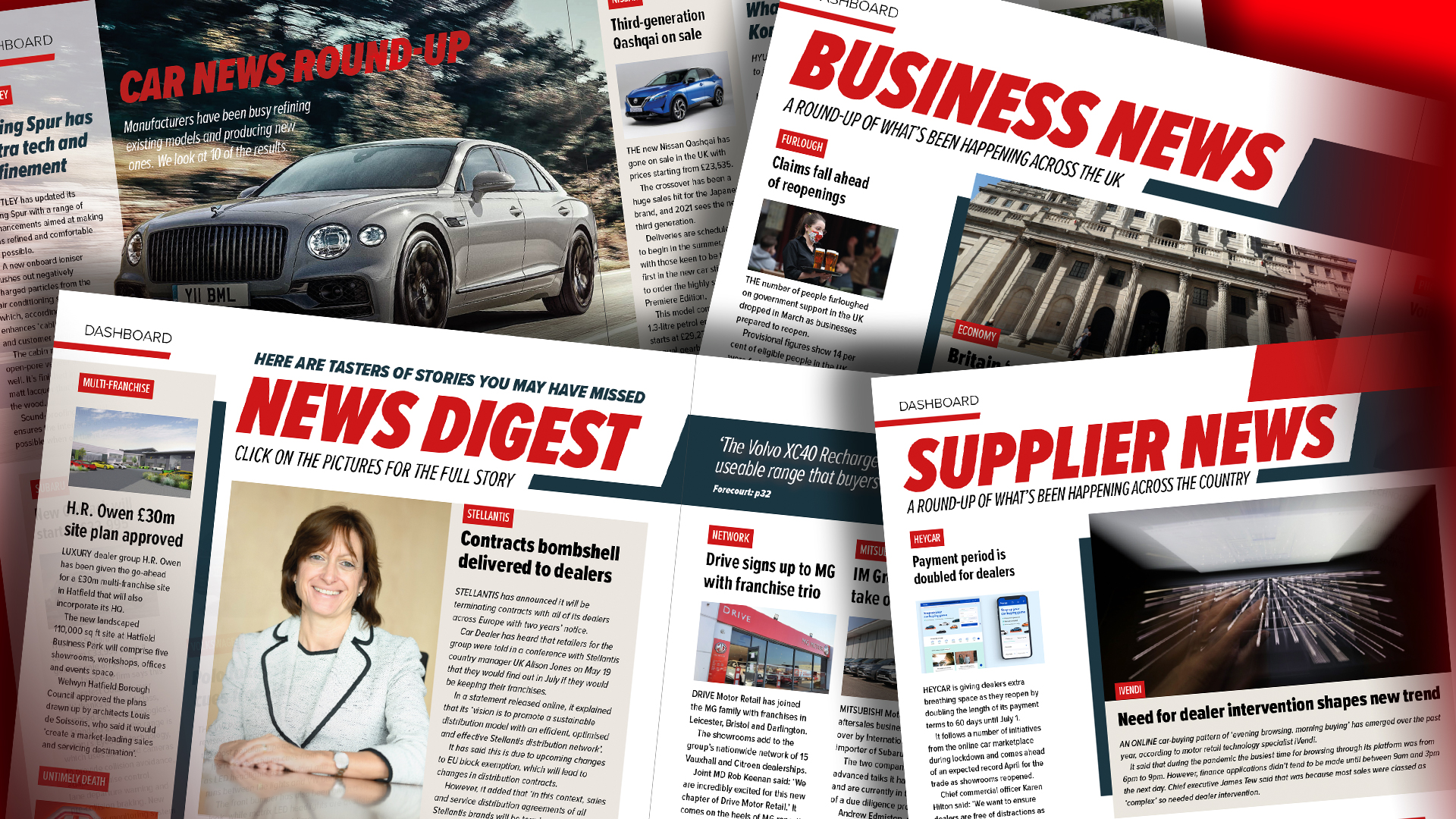 As always, our four-page news digest brings you a wide variety of automotive items that have been boiled down for quick consumption. But if you want the full lowdown, simply click on the images. Amazing!
There's also business news, supplier updates and a look at what some of our interviewees have been saying on Car Dealer Live as well as our Car Dealer Podcast.
This is all just a taster of what's available in our fantastic, free, 62-page edition, which is available to read via Issuu.
How to read the magazine
The easiest way to access it all is by clicking on the digital magazine at the top of this page.
For a quick video on how simple it is to read Car Dealer online, click below:
Want to read on your mobile device? It's also viewable in the Issuu app, both for iOS and Android. Switch your notifications on and you'll get an alert every time a new magazine is published.
Want to make sure you're kept informed about new magazines being published? Subscribe to our email newsletter and you'll be contacted as soon as each issue is released.
And for daily breaking news updates join our WhatsApp group to get them sent straight to your phone. Email us via the website here to get a link to join.