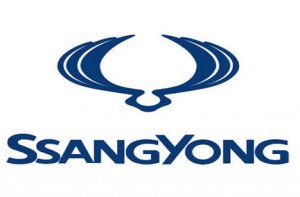 SsangYong has launched a £1 million TV advertising campaign around its new Tivoli SUV model.
The first ad shows a swarm of sleek, micro-sized surveillance drones drawn to the car. They glide around the bodywork before swooping in through the side windows to take a closer look inside.
Steve Gray, marketing and communications director of SsangYong Motor UK, said: 'The creative treatment is a unique and exciting concept that will stand out from the vast majority of car ads and will generate great interest in the new Tivoli.

'This is a truly substantial campaign that uses both ITV and digital channels to ensure that 65 per cent of the UK adult population will see our ad an average of 4.4 times.'
Take a look at the ad here:
Car Dealer Magazine met Paul Williams, the CEO of SsangYong Motor UK, at the Geneva Motor Show and he told us the company had high hopes for Tivoli. 'Last year we sold 1,800 units, this year we'll do something between 3,500 and 4,000, and we want to get to between 10,000 and 15,000,' he said.
'Tivoli will have a massive appeal with a lot of features as standard.'

There are also plans to increase the number of dealerships in the UK to 70.
MORE: New site to help dealers with leasing finance options
MORE: So you believe average-speed cameras don't actually work? Think again…
MORE: Manheim owners buys Dealertrack for £4 billion
MORE: Thieves targeting keyless Range Rovers
On superunleaded.com – Porsche 918 v Bugatti Veyron SS Drag Race Is A Large Slice Of Us