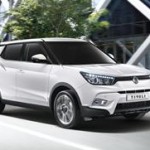 SSANGYONG has opened six new dealerships – and is on the hunt for many more.
The news comes ahead of the arrival of the new Tivoli B-segment SUV this summer – a car that Paul Williams, the CEO of SsangYong Motor UK, told Car Dealer would be a 'game changer' for the manufacturer.
The new dealerships are:
Barkers SsangYong – Preston, Lancashire
Formula One, Newcastle – Newcastle-upon-Tyne
Hidsons – Rainham, Kent
Lewis SsangYong – Chichester, West Sussex
Motor Mall Guernsey – The Forest
Motor Mall Jersey – St Helier
Williams said: 'The addition of the Tivoli – a fifth, and already highly acclaimed, model to our comprehensive range – has really accelerated interest in the franchise.
'Confidence in the SsangYong brand was already growing throughout last year as our sales performance shows, but the pending arrival of the Tivoli crossover into the highly competitive B-segment has really fired up inquiries from potential dealers.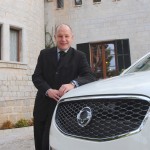 'We're also now hearing from businesses representing premium brands looking for another string to their bow.
'We warmly welcome these new additions to the SsangYong franchise, and look forward to watching them grow with us over the coming months and years.'
SsangYong is still looking for the right quality of dealers to represent the brand in a number of locations, and current open points include:
Aberdeen
Ayr
Basingstoke
Birmingham
Bradford
Cambridge
Chester
Derby
Doncaster
Dover
Folkestone
Greater Manchester
Hull
Inverness
Isle of Man
Kings Lynn
Leicester
Liverpool
London & South-East
Mid & North Wales
Newbury
Nottingham
Orkneys
Perth
Portsmouth
Reading
Salisbury
Shetlands
Southampton
Teesside
Watford
York
Dealer principals should contact Adrian Ryan on 01582 488192 or 07805 001149 (e-mail adrian.ryan@smotor.co.uk) for details.
MORE: Trader Tales: Social media? It's just nasty and narcissistic
MORE: Shaggy dog story with a yappy ending…
MORE: Only half of buyers know what car they want – the others are still undecided
On SuperUnleaded.com – Mercedes Benz The Rules, Gets Fined For 'Playing Monopoly'