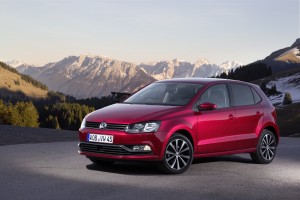 OCTOBER saw strong growth in the European new car market, with sales up by seven per cent compared to the same period last year.
Progress was again driven by higher demand in Europe's big five markets with sales in Spain up 31.1 per cent year-on-year, according to the latest analysis from JATO Dynamics, the automotive intelligence specialists.
Great Britain had double-digit growth of 14.2 per cent year-to-date and Italy was up 9.6 per cent year-to-date.

The figures also showed:
Nineteen of the top 20 brands recorded sales growth in October.
Twenty-four of the 29 countries analysed have seen year-to-date growth in new car sales.
Sales of Volkswagen's Polo were up 27.7 per cent compared to October 2013 following its recent facelift and the car reclaimed second place.
Four of the 'big five' European car markets registered growth in October, making a significant contribution to the strong overall growth seen during the month. This was the highest rate of overall growth in the European market since March of this year.
Germany's sales grew 3.7 per cent, slightly more than its year-to-date increase of three per cent. The French market declined three per cent in October, but remains ahead of 2013 year-to-date by 1.4 per cent.
October was a strong month for new car sales right across Europe, as 24 out of the 29 countries included in the analysis increased their sales compared to the same month last year. The countries that have recently suffered prolonged economic downturns continued their return to growth, with Ireland (+29.8 per cent) and Greece (+21.5 per cent) both showing impressive signs of recovery.

Other medium-sized markets also continued to perform well, with significant year-to-date gains for Sweden (+14.9 per cent), the Czech Republic (+17.5 per cent) and Hungary (+20.4 per cent).
MORE: West Way expands into London with Nissan
MORE: Mazda's small off-roader, CX-3, unveiled in Los Angeles
MORE: Bristol Audi serves up a treat for new TT