HERE ARE the most interesting and talked-about stories over the past five days, collated and summarised by us.
Monday March 4
KIA dealers could soon have a slick-looking Mini-rival on their forecourts, it was revealed,  as photos of their 'Provo' concept were released. Read more.
JCT600 acquired Gilder Group – a Sheffield-based firm with a number of dealerships under its wing – further expanding the firm's presence in the North of England. Read more.
LAND ROVER began showing off a range of electric Defenders just hours before the Geneva Motor Show – with the firm suggesting that EVs are on the horizon for its range.

Tuesday March 5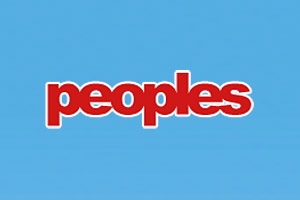 SCOTTISH dealer group Peoples reported a 26 per cent rise in pre-tax profits – up to £2.03 million for the year to July 31 2013. Read more.
JAGUAR LAND ROVER announced the creation of 1,400 new highly skilled engineering and manufacturing jobs, thanks to a new engine manufacturing centre in the Midlands. Read more.
PORSCHE revealed the next track-hardened 911 GT3, which for the first time will be available only with a dual-clutch automatic gearbox. Read more.
Wednesday March 6
PICK-UPS could be the next vehicles to make the switch to hybrid powertrains, it was suggested by Mitsubishi, revealing a new concept – badged the GR-HEV. Read more.

NEW car registrations rose 7.9 per cent in February 2013, the SMMT announced – now the 12th successive month of growth – with 66,749 units registered in February 2013. Read more.
LOOKERS PLC announced that its pre-tax profit reached £35.3 million in 2012 – up 12.4 per cent on the previous year. Read more.
Thursday March 7
USED car values were up 13 per cent year on year, according to BCA's Pulse Report for February, with average used car values staying above £7,000 for the third month in a row. Read more.
FORD'S Focus jumped its younger sibling the Fiesta to become the most popular selling car in February 2013. Read more.
HYUNDAI dealers could soon start selling sporty products, it was suggested, thanks to the maker's involvement in the 2014 World Rally Championship. Read more.
Friday March 8
THE RAC looked set to enter the world of used car advertising, as it purchased Netcars.com – soon to be relaunched with the name 'RAC Cars'. Read more.
MERCEDES-BENZ was the most popular premium brand in February 2013, figures from the SMMT revealed, with the brand overtaking its rivals BMW and Audi. Read more.
VAUXHALL has already announced plans to create a convertible version of its Adam 'premium' hatchback, reports from the Geneva Motor Show suggested.