Used car buyers and sellers want to get back into the physical auction halls, claims the boss of an independent auction house.
Michael Tomalin, CEO of City Auction Group, has been running physical sales at his sites in Rockingham and Belfast for weeks and said the 'lanes are busy' with buyers.
Car Dealer visited the Rockingham facility for a special feature – coming out soon – and asked Tomalin about how he has managed to run physical auctions with the Covid-19 restrictions currently in place.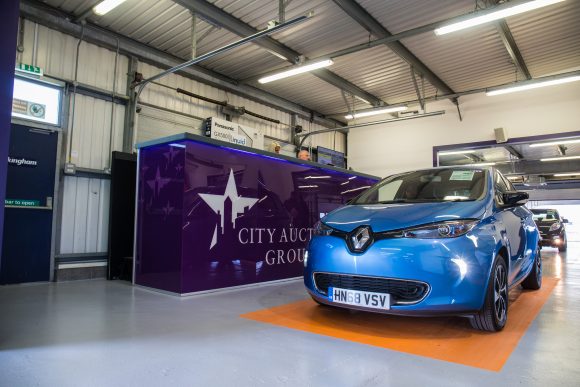 In a clip of our upcoming video, which you can see above, he said: 'We think it's really important [to put on physical auctions]. 
'We've taken advice from corporate vendors and professional buyers and the majority are very, very keen to attend auctions. 
'When you enter our facility you're given a mask. There are sanitisers, sneeze screens and social distancing signage and there's everything there to give people the ability to take care of themselves.
'I think that's what we have to do going forwards and it's important for the industry as well to get back into the auction lanes.

'It's what the customers want – and if that's what they want, that's what we'll do.'
Major auction houses BCA and Manheim are still sticking to online auctions only. The latter has recently started allowing customers to view stock in advance, though.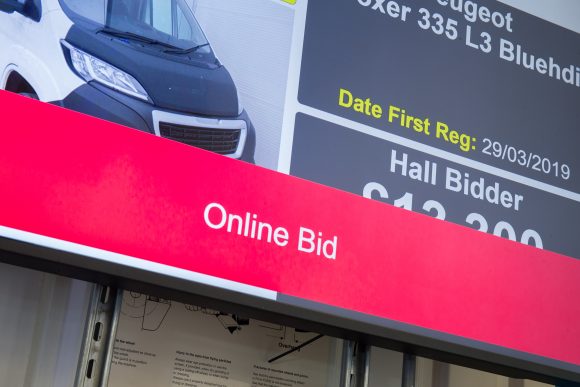 On September 14, Manheim said it would reopen its sites to bidders but they must give 24 hours notice of attending. Anyone visiting must wear a mask.
Aston Barclay also allows bidders to view stock in advance, but is still holding auctions online.
Tomalin said City Auction Group's physical sales had been popular and car dealers want to be able to view stock before they buy.
He said: 'We've had huge numbers of new online accounts. There's no doubt online is starting to have a significant impact in our auction lanes, but I will say auction lanes are wanted by our corporate clients. 
'Buyers want to be in the lanes too, especially the car supermarkets and dealer groups that want to buy volumes. 
'They want to see the cars before they buy them – and they want to be in the lanes.
'We could have called it post-lockdown that online was going to take the lead, but I have to say our lanes are busy.'
Meanwhile, today (Sept 19), BCA is expanding its sales programme with a new Saturday online auction.
The event means BCA is selling six days a week exclusively online. 
The sale, which starts at 9.30am, includes cars from Arnold Clark, Bristol Street Motors, CarShop, Cazoo Part Exchange, John Clark Motor Group and Sinclair Group.
Stuart Pearson, BCA's chief operating officer for UK remarketing, said: 'We are pleased to start this new Saturday sale programme as we continue to enhance our online auction programme to meet the changing needs of our buyers in the post-Covid market.'
BCA has had as many as 1,500 buyers logging on for its online sales and has not commented on when it will restart its physical auctions.
Many in the industry believe some of the larger auction houses will never go back to physical sales as they have made such a success at online auctions. 
For more on the used car market, visit our dedicated section here