VAUXHALL is recalling 47,000 more of its Zafiras because of a fire hazard following similar action over almost 235,000 cars.
In December 2015, the British manufacturer – now owned by Groupe PSA – launched a recall for 234,948 Zafira B models to fix air conditioning-related issues that could see the MPV catching fire. Now more examples of the car have been included in the alert – specifically those with electronic climate control, which had previously been deemed safe.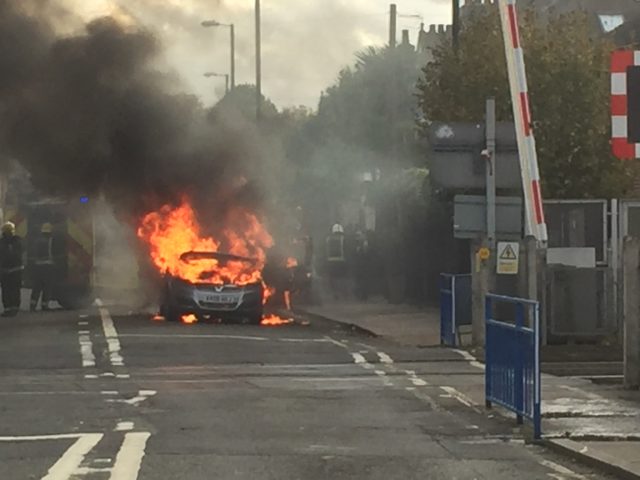 A Vauxhall statement said: 'Vauxhall Motors considers the safety of its customers very seriously. Through continual testing, we are launching a recall of some Vauxhall Zafira models to replace the heater blower motor and regulator. These are the second-generation models – Zafira B – built between 2005 and 2014, that were fitted with electronic climate control (ECC). There are 47,000 such cars in the UK.

'In agreement with the DVSA (Driver and Vehicle Standards Agency), we will write to owners using the keeper address data from the DVLA (Driver and Vehicle Licensing Agency) advising them to contact a Vauxhall retailer to arrange to have the work carried out free of charge. Letters will start to be sent out from the end of this week.'
Earlier this year, the DVSA confirmed it had launched a criminal investigation into Zafira fires in conjunction with trading standards officers at Luton Borough Council.
Andy Rice, DVSA head of counter-fraud and investigations, said DVSA's priority was to protect people from unsafe drivers and vehicles.
The agency has a code of practice outlining how vehicle manufacturers must deal with potential safety defects in their products, and Rice said: 'We have made it clear to manufacturers that to protect consumers they should swiftly rectify problems and meet their obligations under the code of practice.
'DVSA will take the necessary action against any manufacturers who fail to comply with their obligations.'

MORE: Firegate: Vauxhall slammed for 'reckless' approach to customer safety
MORE: Vauxhall under pressure as BBC Watchdog turns up the heat on Corsa D fires
MORE: Firegate: More damaging headlines for Vauxhall after Sun investigation