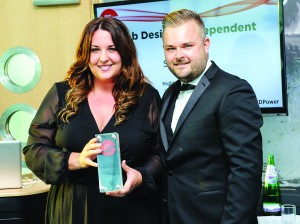 IT'S our annual survey to find out EXACTLY what car dealers think of the companies and manufacturers they work with on a daily basis.
But time is running out if you want to take part in Car Dealer Power this year! We are only accepting entries up until midnight tomorrow, Tuesday, March 31.
And if you want to know how seriously the survey is taken by potential award winners, you only need to chat to companies who have taken home gongs in previous years.

One of last year's winners was Spidersnet, who won the award for providing the best web design to independent dealers. In our picture, Laura Coleby is pictured collecting the trophy from Car Dealer advertising manager Duncan Chappell.
And chatting to a colleague of Laura's today, sales manager Jo Wood, we were told: 'It really did mean a lot. We had a thoroughly enjoyable evening and our triumph gave the whole team a boost. It's fantastic to be recognised by our customers as we work really hard to do our best for them. Naturally, we're hoping for more success this year!'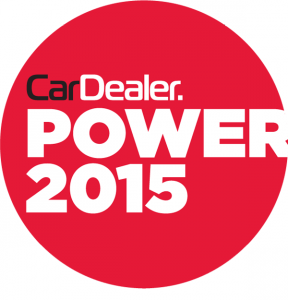 As we've said, the awards aim to discover – and reward – the best manufacturers and suppliers with whom to do business in the UK.
So please log on to CarDealerPower.com and complete the form. It's a case of the more the merrier. The more entries we receive, the more confident we will be of making sure the winners really deserve their prizes.

There's a posh dinner and awards ceremony at the Spinnaker Tower in Portsmouth on Thursday, April 23, where the winners will be revealed.
Can I say what I really think?
Yes! The beauty of all this is that it's totally, absolutely anonymous. Car Dealer Magazine is on the side of the car dealer. So when we discuss the findings over a cup of tea, we'll tell them what we found, but not who told us.
And the reason for that is simple. We don't ask you for your name.
So how do I let you know my views?
Simples, as those silly-looking meerkats would say. Click here to find the form.
Once we have all the answers, our supercomputer will digest them all and spit out the winners and the losers.
We'll then invite lots of people to a slap-up meal at the top of the Spinnaker Tower and reveal the winners, and hand over some rather nice shiny trophies.
Make your views count. Take part today!
MORE: Two new appointments as iVendi continues to expand
MORE: Mulholland is Skoda's number-one dealership in the UK
MORE: New recruits but familiar faces at profitability experts ASE
On SuperUnleaded.com – Nissan breaks world record with huge glow-in-the-dark painting