It's fair to say that Lookers has had a torrid time so far in 2020.
The dealer group has been the subject of a serious fraud investigation since March, various managerial changes and it's been in the sights of a Russian billionaire for a takeover.
Lookers has so far delayed its 2019 results a handful of times, and as many other dealer groups look to publish their interim results this month, it may be about to finally release its results for last year.

What can the market expect and can Lookers finally move on from a disastrous year so far?
We asked one industry analyst – who declined to be named – for their views.
Will Lookers publish its 2019 results this month?
The firm is expected to but nothing is guaranteed. Our source said Lookers had been 'working very hard behind the scenes to get them ready for August', but until that announcement hits the London Stock Exchange no-one knows.

It is likely, however, that Lookers will publish after another delay. As other dealer groups are busy finalising their interims, there will be pressure on Lookers to publish something.
Time is ticking on
Naturally, the longer the lack of results goes on, the worse Lookers' situation looks compared to other large UK dealer groups.
'Lookers should have been putting out its interims now,' said our source, 'and they may in fact delay them again and publish after Marshall puts out their interims on August 18. I think it's about making everyone comfortable, showing what the issues have been and trying to move on as quickly as they can. It's about putting the past behind them and allowing the business to move forwards.
'Lookers need to put the accounts out and give some idea of costs. It's clear that the accounts will need to be restated for a few years looking back, but the accounts are going to be interesting to see what the profit write-offs have been and how many years it has gone back for.'
Will Lookers be snapped up by another investor?
'As unknowns become knowns,' said our source, 'it will be easier to make an investment decision. There are a lot of unknowns at the moment, like how bad are the accounts, to what extent is the fraud, how much is the FCA fine going to be and what will the effect on the share price be?
'This is a unique situation and not typical of the sector. It'll be sad if people use it as an example of not investing in the sector.'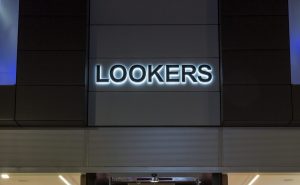 So, what has happened at Lookers?
It's a long story, but we'll try to simplify it.
It started in 2019, which turned out to be a pretty turbulent year for Lookers.
Chief executive Andy Bruce and chief operating officer Nigel McMinn left abruptly in November following two profit warnings.
Lookers' offices in Newcastle upon Tyne were poised to close with the loss of some 60 jobs, and there was an ongoing inquiry by the Financial Conduct Authority (FCA) over the way it sold car loans between January 1, 2016 and June 13, 2019.
Then in March this year on the day its results were expected to be published (March 11), the company issued an announcement to the London Stock Exchange saying that during the final stages of preparing its results for the financial year ending December 31, 2019, the company had 'identified potentially fraudulent transactions in one of its operating divisions'.
An advisor was appointed to lead a full investigation, with the results delayed until April.
And then what happened?
Lookers' new chief operating officer, Cameron Wade, left the business with immediate effect on March 12, after only being in the role for a month.
On April 27 it was announced that the investigation into fraudulent transactions had found that some debtor balances in respect of bonuses had been misrepresented, as well as some fraudulent expense claims. Both would result in a £4m charge in the group's 2019 financial statements.
In a statement, Lookers also said some other irregularities were discovered and were expected to result in another charge. In addition, the firm said it would be taking advantage of the FCA's relief measure allowing the group to extend publication of its audited accounts until June.
Merger?
In May, it was revealed that Lookers and Pendragon had held talks about a possible merger, with Pendragon instigating the discussions. Pendragon CEO Bill Berman revealed to Car Dealer that no talks took place and Pendragon's business changed dramatically in July when it announced it was axeing 1,800 jobs and closing 15 dealerships.
Job losses, potential acquisition, board shake-up and more delays
In June, Lookers said it was to axe 12 dealerships and 1,500 jobs as it sought to reduce costs by £50m a year, and it was in talks with a consortium of four banks to secure its future. The results were delayed again.
Later in June it announced that it would temporarily suspend trading of its shares on July 1 as it delayed its results for 2019 once again.
Two days later, Auto Express revealed that a Russian billionaire could swoop on Lookers and Pendragon to develop his business in western Europe.
At the end of June, Lookers shook up its board and announced a number of members would leave, with current chairman Phil White taking up the position of executive chairman on July 1 to 'oversee this transitional period' alongside CEO Mark Raban.
The pair were re-elected at the company's AGM in late June and on July 3 it was announced to the London Stock Exchange that its shares were once again suspended. Lookers also revealed it would book a £19m hit to profits relating to findings of the internal fraud investigation.
Pendragon boss: Prepare for more job losses as industry fights over a shrinking pie