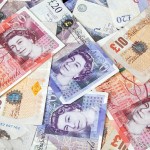 SIR Arnold Clark remains the richest man in the UK's car retailing industry, according to the Sunday Times Rich List.
He slipped 18 places down the list to 166th – not that we need to have a whipround, as the paper says the 87-year-old is worth £675m, £1m more than a year ago.
The paper says the richest 1,000 people have seen their worth more than double since 2009.

Last year, Arnold Clark made a record profit of £85.1m on sales of £2.91bn.
Other automotive individuals in the list include Lord Edmiston, the founder of the IM Group, who is 234th with £472m (£10m more than a year ago). IM Group imports Subaru, Isuzu and Great Wall vehicles into the UK.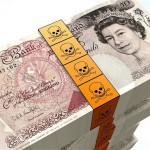 Sir Peter Vardy is worth £175m – which was not enough to see him force his way into the richest 500 people.
Geoffrey Warren, who owns London's Car Giant supermarket, is now worth £400m up from £220m a year ago, and enough to see him rise from 421nd in the list last year to 262 this time around.

Jack Tordoff, owner of  JCT600, has £368m. That's £15m more than a year ago, biut he still slipped eight places in the list to 280.
The founder of Euro Car Parts, Sukhpal Singh Ahluwalia, has £300m, enough to place him 340th in the list, while Tony Bramall's family wealth decreased by £1m to £208m, and he is now 464th on the list.
MORE: Trader Tales: Social media? It's just nasty and narcissistic
MORE: Shaggy dog story with a yappy ending…
MORE: Only half of buyers know what car they want – the others are still undecided
On superunleaded.com – The Aftermarket Car Modifications We Want To See Burn In Hell