ASTON Martin has unveiled its Lagonda Vision Concept, heralding a new line of ultra-luxurious, zero-emissions vehicle.
Though just computer renderings for now, the concept gives clues towards the styling of future vehicles. Production of the Vision is said claimed to commence in 2021.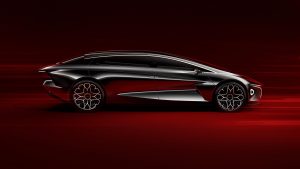 Andy Palmer, Aston Martin president and chief executive officer, said: 'We believe people associate luxury in their cars with a certain traditional and even old-fashioned approach because, to date, that is all that's been available to them.

'Lagonda exists to challenge that thinking and prove that being modern and luxurious are not mutually exclusive concepts.'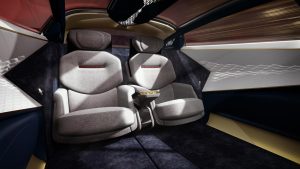 The interior of the vehicle uses a combination of ultra-modern and luxurious materials, with carbon-fibre and ceramic applied in certain areas. Silk and cashmere have also been used to give the Lagonda Vision Concept a handmade feel.
Marek Reichmann, Aston Martin EVP and chief creative officer, said: 'The electrification revolution means there is no longer any need for horse and carriage design, and our new concept shows the scope of design opportunities that open up once you no longer need to provide space for a large power source directly in front of the passenger compartment. In the Lagonda Vision Concept, the batteries occupy the floor of the car. Everything above that line belongs to us.'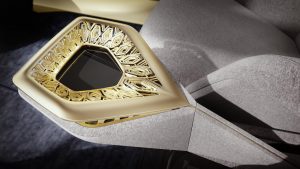 The concept has autonomous technology in mind too, as the steering wheel can be moved from left to right and can even retract fully. When combined with the ability to rotate the front passenger seats 180 degrees, this function results in an ultra-spacious cabin. Meanwhile, the car will be assessing the world around it, driving with level four autonomous capabilities.

The Vision Concept has been revealed alongside two scale models – one coupe and one SUV, showcasing how future Lagonda models could look.