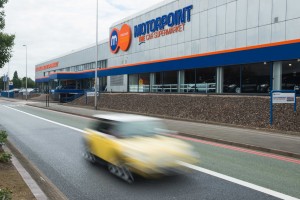 MOTORPOINT has enjoyed the best ever week of trading in the 17-year history of the company.
The car supermarket sold an incredible 994 cars last week, equivalent to one every four minutes, smashing the previous record which was set in April 2013.
This news comes on the back of a bumper sales year for Motorpoint, which sold over 38,500 cars in 2014, up 12 per cent on the previous year, while at the same time saving customers in excess of £230m off manufacturer's list price in the process from a choice of over 35 different marques.

Customers from across the country have been flocking to Motorpoint's sites in record numbers to take advantage of huge savings on new and nearly new low mileage models.
One in four customers have been utilising Motorpoint's Same Day Driveaway Service, which allows them to buy, collect and drive away in their new car from the company's eight sites on the same day.
Mark Carpenter, managing director of Motorpoint, said: 'Motorpoint is breaking records every year and it's great to continue this trend so early in 2015.
'We have an outstanding team here at Motorpoint and every single person has contributed to achieving another milestone in our history. We're continuing to invest in the business and create job opportunities across the country.

'Nowhere is this more in evidence than in Widnes, our newest site, which has hit the ground running and already exceeded expectations since opening its doors last month.'
MORE: Swansway take top honours at awards ceremony
MORE: Don't forget to enter the Car Dealer Power Awards