AS Car Dealer has reported today, it's been yet another bumper year across the motoring industry, with 2.6 million cars registered in the calendar year – up 6.33 per cent on 2014.
Leading the way was, as usual, Ford, in its 39th successive year as leader in passenger car sales. Volumes increased at Ford, up to 335,267 cars, but it lagged slightly behind the market performance with only a 2.6 per cent increase. Still, this is enough to see it increase its sales lead over its nearest rival by 14 per cent, to 65,501 cars.
Andy Barratt, Ford of Britain chairman and managing director, said: 'Ford has consistently provided UK customers with the most appealing vehicle range and the best after-sales support, supplied through the strongest dealer network.  This year has seen a transformation across the network with 57 new flagship FordStores now open representing a combined investment of over £50 million by these dealers.'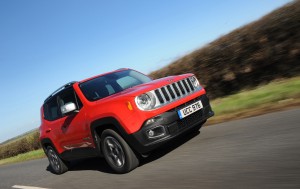 Best-performing mainstream marque was Jaguar Land Rover. Between the two brands, sales hit over 90,000 units for the first time in the manufacturer's history, with Land Rover up over 10,000 to 66,574 and Jaguar up more than 5,500 to 23,954. Both brands increased their market share, with Land Rover up to 2.53 per cent of all new registrations.
Jeep had an extraordinary year, almost tripling sales with 10,794 cars registered. Along with Abarth's increase of 40 per cent, this offsets the drop in sales at parent company Fiat, down nearly 3,000 compared to 2014.
In what's been a very awkward year, Volkswagen has finished off 2015 as the third-placed manufacturer, increasing sales by 8,956. However three consecutive months of poorer sales than the previous year has lead to a slight reduction in the market share, to 8.5 per cent.
It hasn't been a good year to be a Volkswagen Group brand though. Both SEAT and Skoda have seen drops in sales compared to 2014, with SEAT the poorest-performing brand of all excluding niche marques. Year-on-year sales are down around 11 per cent, at 47,654. Skoda's 1 per cent fall to 75,488 is little by comparison, but still disappointing against rises elsewhere.

Two marques gaining the most sales are Mercedes-Benz and BMW. The premium German badges increased by 20,835 and 18,513 respectively, though BMW's sales were further swelled by a 9,920 unit increase at MINI. Together, BMW and MINI achieved 8.7 per cent of the UK's market share, with a 14 per cent increase in sales.
MORE: Record year for new car registrations
MORE: The models with the highest number of registrations
MORE: UK new car sales 'have surely reached a plateau'
On SuperUnleaded.com: Subaru cliff plunge caught on camera