Manufacturers are beginning to step in to help dealers as coronavirus restrictions across the country begin to impact trading.
Car Dealer has been told about at least one manufacturer who has promised to guarantee bonuses for its retailers in the fourth quarter of this year.
It will mean that dealers for that brand – which Car Dealer has agreed not to name – will get 100 per cent bonuses for the cars they do manage to sell, regardless of whether they hit their target or not. 

'This is what we need from all brands,' said one car dealer boss who leaked the news.
'It's steps like this that really help the network out at what is a very worrying time. We want to see more of our manufacturer partners do this – because it's crazy out there.
'Yes, we have enjoyed a very solid few months of trading but the picture does not look good. Many of the dealers in the network are facing restrictions so how can you have a dealer at one end of the country having no target and at the other end a tough one?
'Manufacturers need to do this across the board to help their networks out at a difficult time.'

The manufacturer concerned sent a special bulletin to its dealer network yesterday confirming the move and has since confirmed to Car Dealer that it has taken steps to 'support its dealer network at this difficult time'.
Hendy group boss Paul Hendy confirmed that some manufacturers were beginning to bring in measures to reassure dealers their margins will be protected.
He said: 'Yes, some manufacturers have already stepped in with decisive action and this clarity will enable the sales teams to really concentrate and focus on the job in hand and the customer.
'Of course it would be helpful if all manufacturers would follow suit for the same reasons.'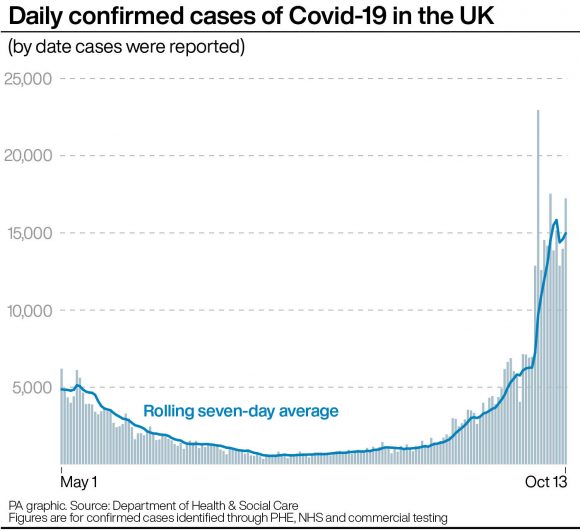 Car Dealer reported last week how Welsh dealers in areas facing the strictest lockdowns had seen sales at some sites drop by 70 per cent in the last few weeks.
Cardiff in particular is facing harsh restrictions banning residents leaving the area, or others entering, unless they have good reason to.
Richard Hughes, director of White Dove Motor Group, which operates Skoda, Seat and Suzuki franchises in Cardiff, told us his dealerships were less busier than they had been after lockdown.
The government is said to be carefully considering a two-week national lockdown – dubbed a 'circuit breaker' – to quell the rise in the pandemic. 
Although the PM has resisted it so far, the pressure to act is intensifying. Greater Manchester looks set to face the toughest Tier 3 restrictions as soon as tomorrow, while London may soon follow suit.
The Chancellor Rishi Sunak told MPs yesterday – the clip of which you can watch at the top of this page – that a second lockdown would cause 'permanent damage'.
Daksh Gupta, Marshall Motor Group CEO, told Car Dealer on Tuesday that he was not 'totally convinced' that a lockdown would have an impact on his business.
As he announced a trading update to the Stock Market that showed off a stellar set of results for September and increased his profit forecast for the year from break even to £15m, he said more worrying was the country 'talking itself into a recession'.
In the interview which you can watch above, he said: 'We have three businesses in Leicester which was one of the first to be impacted by local lockdowns and yes, we did see a slight downward trend in order take, but it was still up.
'I'm not sure [a lockdown] will totally affect us – it's really hard to say. The negative news flow is more likely to on Brexit, the end of furlough, etc. 
'We are a great country at talking ourselves into a recession and that could cause more damage than any potential lockdown.'
Hendy added that he believes dealers are now better placed to deal with a second lockdown if one is put in place, but that retailers would need government support.
He said: 'I would say the majority [of dealers] would be better placed, but I am sure it is not what anybody would want from a commercial point of view. Obviously everyone's health and safety comes first.
'An extension of the [government support] measures during the first lockdown would help. We are all still sore from then and while Q3 was excellent, we still have a lot to do to close out 2020 and limit the overall damage.
'Clearly another lockdown, from a financial perspective, would be extremely unhelpful and something that hopefully can be avoided.'