ELECTRIC cars, Europe, the 
rise of the internet and the demonisation of diesel – Tristan Shale-Hester meets an industry stalwart not afraid to express an opinion or three…
Guy Harwood is a veteran of the car sales industry. Having been in the business for more than 50 years, he has gained an immeasurable wealth of experience, meaning he is able to deliver a unique insight into what opportunities and challenges dealers face today.
Meeting him at his office in Pulborough, West Sussex, we learned that Harwood's father, Wally, started his career as an apprentice to
 a wheelwright in a workshop. He founded Harwoods Group in 1931 and it had two garages before the start of the Second World War.

During the war, the car business in the UK came to a halt as factories were needed to produce munitions. Once peace had been re-established, Harwood senior revamped his two garages and resumed operations.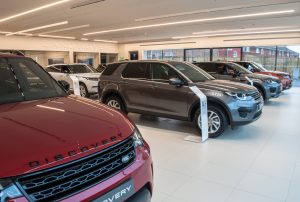 Fast-forward to 1965 and the younger Harwood had started helping his father in the world of business. Having sold an engineering company he had owned since before the war, Harwood senior planned to redevelop Harwoods Group, while his son intended to go and fulfill his dream of becoming a racehorse trainer.
However, the elder Harwood sadly lost his life to cancer, so his heir stepped up to take over as chairman of Harwoods Group. This didn't stop him from becoming a racehorse trainer though – he achieved his ambition and became renowned for his success in the field, not least for training the legendary thoroughbred Dancing Brave.
Harwood retired from training racehorses 
in 1992, when the recession hit Harwoods Group adversely. He decided to hire a new chief executive and take a more active role in the business himself.

At this point, Harwoods Group held franchises for Land Rover, Jaguar, Bentley and Rolls-Royce. It eventually gave up Rolls-Royce, taking on Audi in 2000 and Aston Martin in 2002.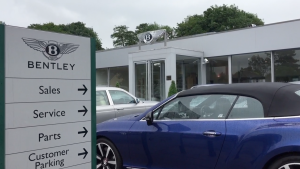 Jaguar Land Rover (JLR) is a hugely important brand for Harwoods Group, and vice versa. The brand's sales operations director, Andy Goss, told us about the relationship between the two companies.
'Harwoods Group is an extremely valued partner from JLR's perspective and has been for a long period of time,' said Goss. 'It has great customer service as well; a real natural empathy towards dealing with customers in an industry that's actually quite difficult in terms of that.
'From time to time, you meet retailers who are real entrepreneurs. Guy is always as bright as a button.
'He's totally sharp – absolutely on the numbers all the time, manages by KPIs, a real entrepreneur, but what he does do at the same time is he looks after his staff ever so well. They're very loyal and there's a very low staff turnover for that part of the industry.'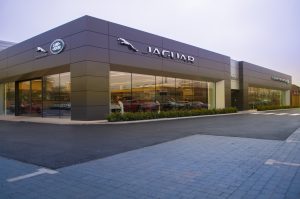 Over the course of its history to this day, Harwoods has never been involved in a major takeover – it has grown by simply adding one or two dealerships at a time to its portfolio.
Today, Harwoods has 12 franchised dealerships – six Jaguar Land Rover, three Audi, two Bentley and one Aston Martin. It also has a franchise of MAN lorry repair bodyshops and operates two branches of the Volkswagen parts specialist TPS on an agency basis.
We asked Harwood what he feels has changed the most over his time in the industry. He believes one of these factors is the way that dealers present themselves and which markets different brands try to get into.
'More and more, manufacturers want beautiful buildings and better facilities to sell their cars,' he said. 'Franchises such as Audi have developed huge ranges with 40-odd models.
'Land Rover has developed quite substantially and Jaguar is trying to break into that Audi, Mercedes and BMW market. We've seen that type of change where franchises have grown.'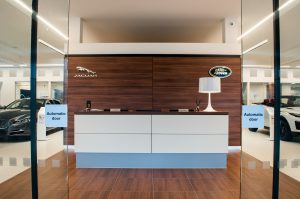 The other big change Harwood has seen during his time in the industry is the emergence of the internet.
'The internet is the major change over the last 10 years in our industry,' he said. 'Nearly all of the used cars that we sell are viewed by the customer on the web before they come to see us.
'They'll search what we've got, pick out the cars they want to see, check our prices, and then come and buy from us. In the old days, they probably made four or five visits to the showroom, but now they probably only make two because they've already researched what they want.
'The important thing from our point of view is that we have a good website, we have a good offering and that we react quickly to the customer's enquiry.'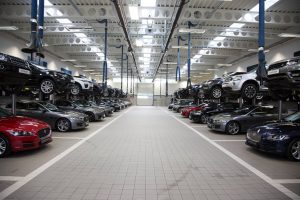 Harwood then moved on to the topic of the future of motoring, sharing his opinions on the big issues facing dealers at the moment, starting with the demonisation of diesel.
'For one reason or another, the government thinks it's clever to vilify diesel,' he said. 'Diesel is the best engine
– it's powerful, economical and doesn't emit anything like the amount of toxic emissions that it's accused of emitting.
'The government isn't doing the industry any favours and they're not doing JLR any favours because JLR recently set up a big new factory to build diesel engines. There are a lot of people employed in the industry and the government should learn their facts.
'A lot of customers are coming in and saying "What should we do?" Without a doubt, they should continue to buy diesel engines if they cover big mileages. It's sheer ignorance and it's appalling, but it's typical government – they're a very poor selection of people.'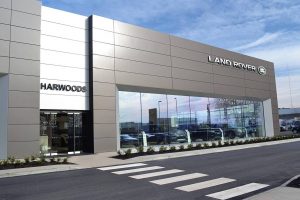 While he feels that plug-in hybrids are a good option for motorists who cover small mileages, Harwood believes that the movement towards alternatively-fuelled vehicles is too forced.
'The move towards hybrids and EVs is not natural,' he said. 'It's expensive at the moment, it's not desperately practical and it's not what the manufacturers are set up to do.
'Undoubtedly, if you've got Dyson putting
 £2 billion into electric cars, and you've got Google, Amazon, Apple and all the rest of them putting money into electric cars and driverless cars, the time is going to come when they're going to produce something which is super-dynamic no doubt, and that will be the answer to the long-term future. Maybe by 2030 or 2040, we shall see hugely economic, well-priced vehicles on the road, but at the moment, we're not.'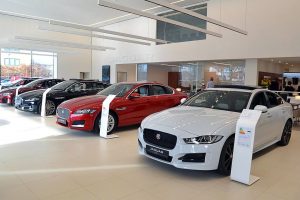 As Harwood had mentioned driverless cars, we asked him if he felt they were a threat to the sports cars he sells from marques such as Aston Martin.
'It's all down to the person,' he said. 'If I'm driving to work and I can work like I'm on a train, then a driverless car would be a huge advantage. I imagine the big problem with a driverless car is if you enjoy driving or if you're in a hurry.
'If you don't want to sit in queues all your life then it's rather like sat nav – if you follow it religiously, it doesn't always take you the shortest way. I think the practicality and safety factor of driverless cars is a long way away. We all know that people do ridiculously stupid things, and we react quickly to avoid an accident.
'Will a driverless car react quickly enough to somebody that cuts into your lane?'
As Harwoods Group has been involved with several different brands over the years, we asked Harwood which models he thinks have stood out in that time. 'I don't have favourite cars,' he said. 'I never had favourite horses when I was training them, other than Dancing Brave perhaps.
'I think the Range Rover is an outstandingly good car, though. The 4.4-litre diesel engine absolutely suits the car down to the ground.
'I also think the Bentley Bentayga is a stunning car – beautiful to drive both on and off-road. However, I'm a horse man first and a car man second, but I'm a businessman overall.'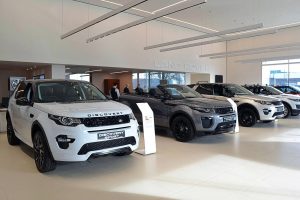 By this point, Harwood had mentioned his career as a racehorse trainer multiple times, so we asked whether he had been able to transfer anything from his career in the sport to the car sales industry.
'It's hugely important to have a good feel for a horse and to run a profitable business,' said Harwood. 'With cars, understanding your business and making a profit is key.
'It's all about having a good cash flow.
'If you don't do that, you run into financial troubles. It's about running a good business, watching your costs and making sure you can afford to do what you're doing and that you're charging for the service you're providing.'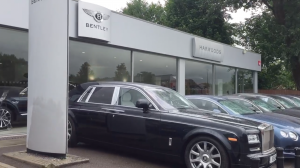 With the business now being the topic of discussion, the topic of Brexit cropped up. We asked Harwood if Britain's exit from the EU will present opportunities, difficulties or both.
'I think without any doubt it's going to do both,' he said. 'Initially, it'll produce a lot of complexities and difficulties. I don't see why this country wants to be tied to Europe, which I would say is almost inflammable.
'It's a ridiculous concept trying to tie all the countries into one – one Euro, one size fits all. It doesn't fit all. I don't see the Euro lasting. I think sooner or later it will explode. Why would we want to be around when that happens?
'The fact that we're not allowed to make our own trading arrangements with other countries, we can only do it through Europe, seems to me to be totally ridiculous.
'We joined Europe as a trading nation, but we allowed the politicians to turn it into a political arena as well as a trading arena, and I think that was a huge mistake.
'I think in the long run this country will be better off out of Europe, but it will be difficult in the short run.
'We have our own manufacturing industry in the UK. If you put sanctions on to a country, they make their own goods. So the UK will go back to manufacturing, which is a good thing.
'Theoretically, we won't be able to sell as many cars in Europe, but Europe want to sell their 
cars here. We're one of the biggest markets in the world for BMW, Audi and Mercedes, so why wouldn't we be able to sell our cars to them if they want to sell their cars to us?'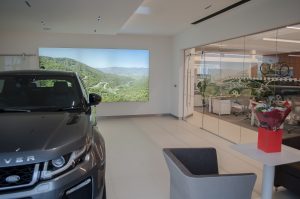 Another dealer who has held roles with several different groups is James Dent. He's currently the head of business at Skipton Volkswagen, but about 20 years ago, when he was 18-years-old, he did an internship at Harwoods. Telling us about it, he echoed Goss' sentiments about how brilliantly the legendary dealer treats his staff and also highlighted the fact that he's not afraid to make bold decisions.
'I've known Guy for about 25 years,' said Dent. 'On leaving school, I was very keen to get into the retail motor industry and Guy very kindly took me under his wing. I did an internship for six months at Harwoods, which formed the foundations of my current career.
'I was given a huge amount of visibility into all aspects of his business and I was very much encouraged to get involved in everything. I got involved in a practical sense in the workshops and the sales department – there wasn't a single bit of the business I didn't see.
'He invited me round for dinner to go through the dealer composites between one franchise and another, half of which I probably didn't really understand at that age, but that's a huge amount of time and enthusiasm given that I think sets him apart.
'Guy is ballsy. He's happy to take a risk and goes with what he thinks. He's very direct and to-the-point, but he is someone who engenders a huge amount of passion and loyalty in his staff.
'The other day, I called in to the Harwoods Bentley showroom in Pulborough and the service manager was sat behind the desk. He's called Neil and he was the service manager there 20 years ago, so that gives you some idea because that's quite unusual in the motor industry. It's a combination of Guy's passion and commitment, and not being afraid of taking a risk and expanding.
'The motor industry is invariably beset with high staff attrition rates, and is often regarded as a difficult industry to retain staff in, given the pressures and time commitments that the job puts on everybody.
'Guy is very fair and he is someone who is passionate about his bottom line figure. He's not particularly interested in cars, but he is interested in the results.'
MORE: British carmaker Jaguar Land Rover tops list of UK vehicle and engine producers
MORE: Aston Martin St. Athan: Phase one of construction now complete
MORE: Ex-newspaper offices to become Jaguar and Land Rover dealership
On WorkshopMagazine.co.uk: Pothole-related call-outs up 110 per cent following 'Beast from the East', says RAC