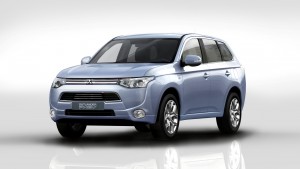 MANUFACTURERS of electric and hybrid vehicles have welcomed the Government's announcement that the plug-in car grant scheme will continue to offer motorists up to £5,000 off the price of an electric car until at least February 2016.
Previously, the Government had announced that grant levels would be reviewed once 50,000 vehicles had been sold, a milestone expected to be reached in November this year.
As a result of yesterday's announcement, however, all plug-in cars with CO2 emissions of 75g/km or less will remain eligible for a grant well into the new year.

Lance Bradley, managing director of Mitsubishi Motors UK, said: 'We have seen ultra-low emission vehicles rapidly establish a one per cent share of UK sales in a period of time unprecedented in automotive terms.
'The same short timescale has seen a dramatic shift in buyer preference from pure electric vehicles to plug-in hybrid technology, which now accounts for two thirds of ultra-low emission vehicle sales.
'Clearly the market is moving quickly and still forming. We welcome the Government's decision to continue these incentives in a way which recognises the fledgling nature of this low-emissions market.'
The Mitsubishi Outlander PHEV still leads the market as the UK's favourite plug-in vehicle. It has achieved 14,000 sales from launch and currently accounts for around half of all plug-in car grant applications.

Hetal Shah, head of Go Ultra Low, an organisation designed to help motorists fully understand the benefits of ultra low-emission vehicles, said: 'Continuing the plug-in car grant at current levels is positive news for everyone.'
There is now a huge range of ultra low-emission vehicles available to UK car buyers, from city runarounds and family hatchbacks to 4x4s and sports cars, with driving costs from as little as 2p a mile, according to Go Ultra Low.
With new zero-emission technology constantly coming to market, such as fuel cell EVs, UK motorists will continue to benefit from the wide-ranging options available.
MORE: Busy September 'could be the calm before the storm'
MORE: Brand manager appointed for new Renault and Dacia dealership
MORE: Wessex apprentice to act as role model for ACT Training
On SuperUnleaded.com: Driver sunbathes next to his van in the middle of motorway