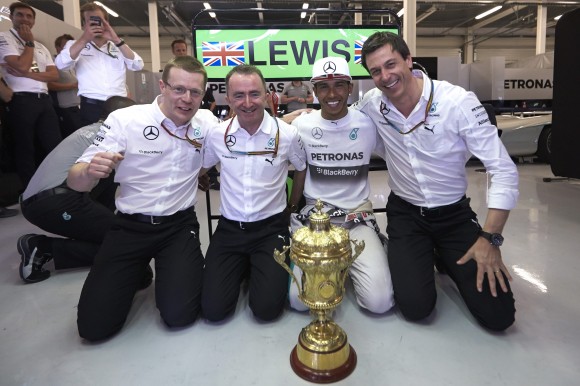 Mercedes Benz dealerships across the UK will be looking to capitalise on Lewis Hamilton's F1 world championship title with increases sales.
The Brit driver secured the F1 title at the Abu Dhabi Grand Prix yesterday finishing first ahead of Williams' Felipe Massa. More importantly, though, title rival Nico Rosberg finished 16th after limping home with engine problems.
A spokesman for Mercedes said celebratory banners will now be displayed in Mercedes dealerships across the country while the F1 WO5 championship winning car will tour the country's showrooms too.

'Formula One vividly demonstrates our commitment to team work, to innovation, to research and development and cutting-edge engineering,' a spokesman told Car Dealer Magazine.
'Our road cars reflect this – with everything from the A-Class to the S-Class carrying a common thread.
'Formula One helps ensure Mercedes-Benz is seen by motorsport fans and a new audience around the world. This is reflected, in the case of the A-Class, by over 70 per cent of those enquiring about the car being new to Mercedes-Benz.'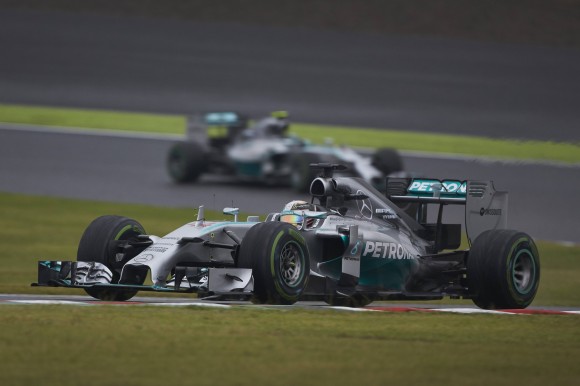 Mercedes Benz won both the driver's and constructors titles this year as the manufacturer dominated the sport. But with millions spent on getting there many of the marque's dealers will be wondering if they'll see the benefit in their showrooms.

The Mercedes spokesman added: 'We already offer road cars that have a direct link to the Mercedes AMG Petronas F1 W05 car. Our colleagues at High Performance Powertrains (HPP) have weekly calls will AMG engineers to discuss new technologies and engineering solutions as the road cars are developed.
'The packaging of the turbochargers within the 'V' of the cylinder banks on the new M 177/178 engines (due to power the C63 and GT) are a good example – with learnings taken directly from Formula One.
'Likewise, we have cars that are similar in format to the F1 W05 – the S300 BlueTEC Hybrid uses a downsized engine linked to Hybrid power to grant it the performance expected of an S-Class yet delivering economy more akin to a C-Class. More closely, the batteries on the SLS Electric Drive were designed, tested and made by Mercedes High Performance Powertrains.'
According to the BBC it takes Mercedes just three-and-a-half hours to recover Hamilton's £19.3m basic annual salary through sales revenue.
MORE: Nigel Mansell opens Mitsubishi dealership
MORE: Car dealer who downloaded snake sex porn sentenced
MORE: Is it time car companies did more to stop drivers using their phones?