SEVERAL new exhibitors have joined the already-packed CDX16 line-up – the biggest automotive expo of its kind in the UK, organised by Car Dealer Magazine. 
Our huge motor trade expo features industry-leading keynote speakers from Twitter, Facebook, Google and Haymarket Automotive and a series of fascinating and educational workshops to help you build your business – plus much, much more. It's the must-attend event of 2016 – and it's FREE!
Joining the list of exhibitors we have already publicised are eDynamix, a leading provider of dealer software; the RMI's Independent Garage Association (IGA), the largest and most prominent representative body in the independent garage sector; On-Target Telemarketing, the after-sales profitability specialists; and Motor Tradebook, an automotive social network for the motor trade.

Tickets to the event are FREE of charge and can be booked by clicking here.
Check out our video: 
What can I expect from CDX16?
At CDX16, there will be 12 workshops for dealers to attend with hints and tips on how to improve business in a number of areas as well as keynote speeches and panel discussions with some of the biggest names in the motor trade on the Car Dealer Live stage. Speakers for the event are already confirmed as Twitter, Facebook, Google and Haymarket Automotive.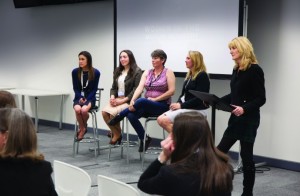 Car Dealer Magazine will also be announcing the winners of its acclaimed Twitter 140 Awards – with the gongs handed out by Twitter themselves – while the much-enjoyed Women In The Motor Industry (WITMI) session is back with a stellar line-up of panellists.Can you really afford not to be there when your competitors will be?
Tickets to the event are FREE of charge and can be booked by clicking here.

Key features:
More than 100 motor trade suppliers, making it the biggest motor trade Expo in the UK
Even more workshops to help you learn new tricks
The Top 140 Most Influential Dealers on Twitter and Women In The 
Motor Industry sessions
A variety of inspirational speeches from leading keynote speakers
The biggest names in the motor trade at manufacturer and dealer level on the Car Dealer Stage
Networking opportunities at manufacturer dealer meetings
If you register for your FREE tickets today you'll get all the latest information about CDX16 as we release it and ensure you're on the guest list for the must-not-miss event of 2016.
Exhibitors in full 
AA Cars
Absolute Alignment
AIS Group plc
Auto ad Builder
Auto Compliance
Auto Group
AutoTrader
AutoSLM
Autotech Recruit
Autoidoc
Autovolo
Autoweb
BCA
BDM
Blackvue (NWX Ltd)
Blue Sky
CAP HPI
CarGurus
Carsnip
Car Wow
CCKeys
Citnow
Codeweavers
Cooper Solutions
Dealer Auction
Dragon 2000
Drive Development
Drivewise
eDynamix
Emac
Evolution Funding
Gardx
Gemini
Gforces
IGA
Instant Feedback
iVendi
Judge Service
Karcher
Key Tracker
Liquidline
Manheim
Motorcodes
Motors.co.uk
Movex
MDF Database Solutions Ltd
Moneypenny
Motorcodes
Motor Tradebook
OTT- On Target Telemarketing
Pentana Solutions
Plan Insurance
Pro-Align
Quid Car Ads
RAC
Reef Business Systems
Response IQ
Road Angel
Rotary Lift UK
Scotspeed
Search Optics
Smart Insurance
Ssangyong
The Auto Network
T4 Media
Traka Automotive
Trusted Dealers
WMS
22PointSix
MORE: Car Dealer Live stage to play host to industry big-hitters at CDX16
MORE: CDX16: Pro stunt and racing driver confirmed as WITMI speaker
MORE: Now Google and Facebook join our amazing line-up of speakers at CDX16
On SuperUnleaded.com: Pranksters Turn The Isle of Wight Into Jurassic Car Park