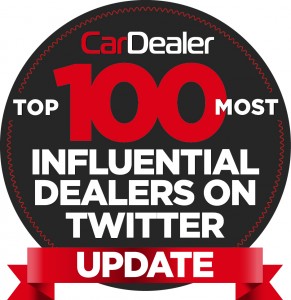 AS reported earlier today by Car Dealer, independent outfit Prestige Diesels has gone straight into our Top 100 Most Influential Dealers on Twitter list at number two.
The Portsmouth-based trader has been on our radar and when we started checking the scores we weren't surprised to see it was high on the list, but to jump straight to second was an incredible result.
Alexis Cassey, from the Ackworth Road company, told us: 'I'm absolutely shell-shocked! Everyone just started tweeting me and I never thought little-old-us would place so high!

'Twitter is just fantastic for the inquiries and relationships you build. It's fantastic for getting your name out there and brand awareness.'
She added: 'It's all me with a little help from the rest of the team. I think I must be going to The Priory by the end of this year for Twitter addiction, though!'
Perrys has proved that tweets that engage and add value to your followers feed is the best recipe to grow on social media, as once again it is first on our list.
Tom Mughal, social media executive at Perrys, said: 'It's fantastic news, thank you again! We've worked hard in the past few months maintaining the social media efforts that began last year, so to be named the Most Influential Car Dealer for the second time is really a great achievement for everyone.

'We benefit from a group-wide adoption of social media – content for our Twitter page is coming from all over the company. Photos from staff in our dealerships give our followers a true insight into the culture of Perrys and what it's like to walk through our doors.
'Even our chairman, Ken Savage, likes to suggest articles that he believes our audience will appreciate! It's great to have that kind of support for social media from the top.'
But what's the secret to its success? Mughal adds: 'If your tweets are interesting and you provide exactly what your audience wants to see, then your engagement will go up. As a result, your Klout score should rise too. The most important thing for us is to add value to our consumer journey.'
See where you were placed on the Car Dealer Top 100 Most Influential Dealers on Twitter list
MORE: The Top 100 (May 2014)
MORE: 'Social media? You've got to be in it to win it,' says Perrys