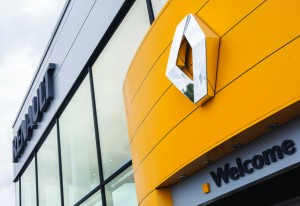 A TOTAL of 20 Renault franchises across the UK have earned the right to call themselves a 'Dealer of Excellence' after shining in the brand's second annual customer care evaluation, conducted by global market research experts JD Power.
The result shows a marked improvement on last year when only seven Dealers of Excellence were announced. Renault says this demonstrates its network of UK dealers is not only expanding, but also improving in quality.
The independent review saw dealer performance measured with a comprehensive customer satisfaction survey and then an extensive on-site audit for the top-performing dealerships.

The top-performing dealerships were announced by Renault UK managing director Ken Ramirez, who presented their Dealer of Excellence awards at a presentation ceremony in Millbrook, Bedfordshire.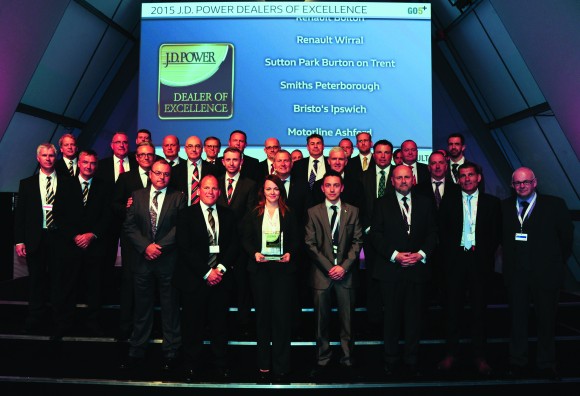 They are:
Mackie Motors, Brechin;
Bells, Crossgar;
Arnold Clark in St Helens, Wigan, Elgin and Dumbarton;
Lookers, Colchester;
Renault Cardiff, Romford, Slough, Croydon, Bolton and Wirral;
Sutton Park, Burton on Trent;
Smiths, Peterborough;
Bristo's, Ipswich;
Motorline, Ashford;
Lifestyle, Tunbridge Wells;
SMC Aldershot and Weybridge.
Renault UK's head of network quality and training, Steve Whitcombe, said: 'We launched the ground-breaking JD Power Dealers of Excellence programme last year as part of our commitment to improving quality and standards across the board and we are still unique in the industry in running an initiative of this kind.
'The programme has really helped focus the minds of our network on the importance of customer care and the customer experience and to drive real improvement.

'It's great to see 20 dealers achieve the very highest standards but it's also pleasing to see the results show so many other dealers right across the network have really upped their game.
'We will, of course, continue striving for even better results and to deliver an ever more consistent and impressive all-round experience for our customers as we move forward.'
Improving customer satisfaction forms part of Renault Group's GO5+ strategy for sustainable growth in the UK. This strategy, along with the arrival of a raft of  new models, including the Captur and All-New Kadjar crossovers, and the launch of the state-of-the-art Renault Store retail showroom concept, has attracted 13 new retail partners to the brand in the past 12 months, with more additions on the way.
MORE: Baggott: Why a lost parrot made me think of the farce of pre-registered vehicles
MORE: Clocking risk would increase in MoT shake-up, says HPI
MORE: June's fastest-selling cars revealed by Auto Trader
MORE: New MoT and servicing department for Yorkshire car dealer
On SuperUnleaded.com: Fiat 500 with wicker seats? That'll be £57,000 please