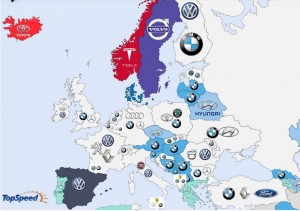 IF YOU'VE been following the auto industry, you probably already know that Toyota was the world's biggest-selling carmaker in 2014, with 10.23 million vehicles delivered worldwide.
On top of everyone else for the third consecutive year, the Japanese brand was followed by the Volkswagen Group, with 10.14 million units, and General Motors, with 9.92 million. But does this mean these three brands are the most popular in the world?
Not exactly, and the guys at the TopSpeed motoring website have the infographic to prove it.

In late 2014, search giant Google released its annual Trends Report, which included the most-searched-for automakers. Believe it or not, in the US Toyota came in fourth and Volkswagen didn't even make the top 10. Ford was the most-searched-for brand, with Jeep and Dodge in second and third, respectively.
If you still had doubts that Americans and Europeans have different tastes in cars, TopSpeed's European infographic should settle it once and for all.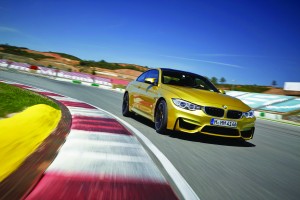 German automakers dominate the continent, being the most-searched-for brands in 27 of the 46 countries included.
BMW is the sole most-searched-for brand in 10 countries, while Mercedes and Audi are the most popular in four and two states, respectively.

Audi, BMW, Mercedes and Volkswagen share top honours between them or with other European makes in all but seven markets.
Although most of the time the best-selling brand isn't the most searched for, Tesla Motors does both in Norway. Likewise, Volvo is the most-searched-for manufacturer in Sweden.
Much like South America, Europe sees the same trend, where certain brands are the most searched for in countries that operate their assembly facilities. Examples include Sweden (Volvo), Slovakia (Volkswagen), Turkey (Renault & Ford), and Romania (Dacia).
MORE: Victims of keyless car thefts should sue, says Mr Loophole
MORE: New Caterham distributor appointed in Dubai
MORE: Big Mike: A different class of customer
On SuperUnleaded.com: Man crashes rented Ferrari into taxi