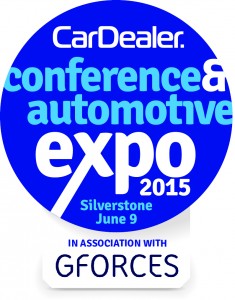 WE like to think we've pulled out all the stops to make sure next week's Car Dealer Conference and Expo delivers a great experience for everyone. But we're pleased to say it's not just us who have gone the extra mile.
We have more than 70 exhibitors in the Expo and many of these will be offering you the chance to win some great prizes and take advantage of some amazing deals – only available at the show.
So as well as leaving the event with a head full of ideas and information, what else could you walk away with? Well, here are just a handful of the things on offer.

Firstly, you will have the opportunity to meet Tiff Needell on the Supagard stand and win the chance to have an Ultimate Supercar Driving Experience with him.
For any petrol heads, this is a big giveaway! You'll get the chance to tackle the Thruxton circuit in a Porsche Cayman, then work your way through an Audi R8, Aston Martin V8 Vantage N430, Ferrari 458 Spider and Lamborghini Aventador. But not only that, after the supercars you will experience two machines that were designed and built for just one reason – to go as fast as possible around a race track.
You'll start with a five-lap drive in a Martini Formula Renault, a car that will feel a much more raw experience after the super cars. To finish off your experience, you will be a passenger for some high-speed laps of Thruxton's famous sweeping and challenging curves and corners in the Peugeot THP Spider Cup Car. And the finale will be a three-lap ride with Tiff in a 420bhp rear-wheel-drive BMW M4.
But that's not all!

WMS will be giving away the ultimate prize for all F1 fans with 2 VIP tickets to the British Grand Prix at Silverstone. The all-inclusive prize is worth more than £1,700 and will ensure that you'll be hobnobbing with the best of the motorsport world over champagne and canapés.
The Grand Prix must be popular because the RAC will also be giving you a chance to win two tickets if you pop along to their stand to say hello!
Perfect Placement are offering to pay the entrance fee for Bangers4BEN 2015 for one lucky team. This is worth more than £500 and not only will it give you a place on one of our most sought-after events, but you'll be raising money for charity along the way.
Visit the Karcher stand in Hall 1 for a chance to win one of their latest machines worth over £3,000.
eDynamix will be giving away an iPad Mini on their stand, so pop by, say hello and get entered into their draw.
In the mood for a tipple? Visit JudgeService to win a bottle of Champagne.
There are plenty more giveaways and show specials on the day, so make sure you visit all of our exhibitors to be in with a chance of leaving the event with your arms full as well as your head!
Tickets are available free of charge here – and once you're booked in, you can start to plan your day with the two downloadable documents below.
They'll be published as part of a guide to be handed to all delegates on the day – but you can get a sneak preview by clicking on the links below.
Guide to the expo: The floorplan for the Car Dealer Conference & Automotive Expo on June 9 – download here.
What's happening hour-by-hour: The must-attend workshops, keynote speeches and breakout sessions (plus, find out where you can get a cup of coffee!) – download the morning programme here and the afternoon programme here.
MORE: Why you mustn't miss Manheim at the Car Dealer Conference & Automotive Expo
MORE: More than 1,500 delegates sign up for the event
MORE: Women in the Motor Industry session at the Car Dealer Conference & Expo