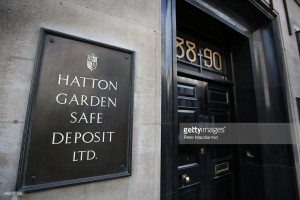 A SECOND-HAND car dealer has appeared in court charged with carrying out the Hatton Garden jewellery heist.
Brian Reader, 76, was one of eight men charged with conspiracy to burgle following the Easter weekend raid on the vaults of the Hatton Garden Safe Deposit Company in London.
Reader and his son Paul, 50, were both arrested earlier this week at their Dartford home, near to Reader's second-hand car dealership, Pentire Cars & Commercials.

They and the other alleged gang members appeared at Westminster Magistrates' Court this morning and were remanded in custody.
Over the Easter weekend burglars drilled through a 22-inch concrete wall at the company before making off with the contents of safe deposit boxes worth an estimated £60 million.
MORE: Car dealer among nine people arrested over £60m Hatton Garden heist
MORE: Renault unveils mini-SUV aimed at Indian market

MORE: Part-ex values remain consistent in April
On superunleaded.com – Driving Home From Work, But First Let Me Take A Selfie