Car Loan 4U, a leading online motor finance specialist, has rebranded to Zuto (pronounced Zoo-toe).
The new brand identity signals the changing shape of the business and has been developed to reflect the business' unique support to the UK car-buying public, while also elevating the brand against competitors, says the company.
At the heart of the brand, they say, is a distinctive positioning solely focused around delivering customer support at every point of their car-buying journey, from securing finance right through to driving away in their new vehicle.

James Wilkinson, CEO of Zuto, said: 'When we started out in 2006, we wanted a functional name that described accurately what we did. Car Loan 4U worked perfectly. However, as time has moved on, so have the services we offer.
'Buying a car can often be a stressful experience because there are a lot of unknowns. However, we don't just help in finding a finance solution, we also offer a car-finding service, free vehicle history checks, free valuations and help with the paperwork – and it is these services that reassure customers.
'No-one else is doing this and the name Zuto offers us a real point of difference, just like our services.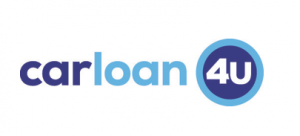 'Zuto offers a blank slate for us to set about our ambitions for the future. We've grown 100 per cent year-on-year in the past four years and in the coming year will be investing over £15m in our marketing to continue to grow our business.

'Being only four letters also helps enormously with customer recognition, as we found out in extensive customer research.
'We want to make a real dent in the industry, educating car buyers so they can take complete charge of what is one of the biggest purchases they may ever make – and make Zuto into a household name."
Announcement of the rebrand follows the company's recent expansion into central Manchester, opening a brand new 6,465 sq ft office and creating 50 new jobs in addition to its 12,000-plus sq ft at Winterton House on Lyme Green Business Park in Macclesfield, where the firm already employs over 250 people.
MORE: Download issue 87 of Car Dealer Magazine FREE to your iPad
MORE: Audi cars prove to be the fastest selling on Auto Trader
MORE: Car Dealer Conference and Expo is a record-breaker!
MORE: Wessex Garages helps Bron Afon with 100 per cent electric van
On superunleaded.com – Illegal Immigrants Hide In Maseratis, Make It To UK