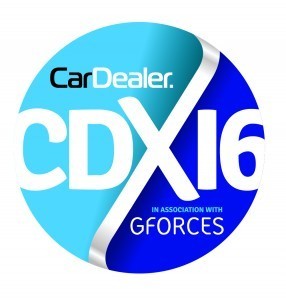 AUTO Trader, the UK's largest digital automotive marketplace, is set to host a workshop covering the importance of digital media in dealerships at CDX on May 24. 
Alongside key industry names such as iVendi, Lawgistics and CarKeys, Auto Trader will present a workshop that shows how the consumer adoption of digital media has changed the way buyers interact with retailers.
The firm said: 'Today's digitally-savvy consumer expects transparency in advertising as the balance of power – traditionally with retailers – is beginning to level off.

'A question often asked by retailers is, "how desirable is my stock?" because if it's more desirable, it will sell quicker. Today's successful retailers are using data to help increase their stock turn.'
During the session, Nick King, insight director at Auto Trader, will demonstrate why speed of sale is now as important as margin, why overage stock is a significant barrier to profits, and help delegates understand how data will help make smarter and more profitable decisions.
The company added: 'We want to show how putting digital at the heart of the retailer's business will help them win in today's automotive marketplace. Nick's workshop is a great place to hear how to deliver this, and both Nick and Marc Thornborough are offering one-to-one sessions with retailers on what more they can do to deliver transparency and win consumers' trust and sales.
'Just pop to the stand and book a free session.'

Auto Trader will also be running a competition, in which one lucky retailer could win a visit from King or Thornborough at their dealership to help boost business.
'We're looking for the retailer with the longest golf drive,' the firm explained. 'One of the prizes is a day with Nick or Marc at their dealership.'
Find out more about CDX by clicking on the links below…. it's an event you won't want to miss!
Check out our video: 
What can I expect from CDX16?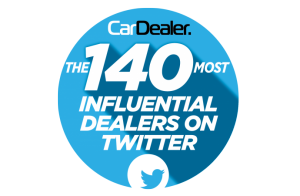 At CDX16, there will be 12 workshops for dealers to attend with hints and tips on how to improve business in a number of areas as well as keynote speeches and panel discussions with some of the biggest names in the motor trade on the Car Dealer Live stage. Speakers for the event are already confirmed as Twitter, Facebook, Google and Haymarket Automotive.
Car Dealer Magazine will also be announcing the winners of its acclaimed Twitter 140 Awards – with the gongs handed out by Twitter themselves – while the much-enjoyed Women In The Motor Industry (WITMI) session is back with a stellar line-up of panellists.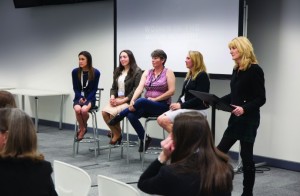 Can you really afford not to be there when your competitors will be?
Tickets to the event are FREE of charge and can be booked by clicking here.
Key features:
More than 100 motor trade suppliers, making it the biggest motor trade Expo in the UK
Even more workshops to help you learn new tricks
The Top 140 Most Influential Dealers on Twitter and Women In The
Motor Industry sessions
A variety of inspirational speeches from leading keynote speakers
The biggest names in the motor trade at manufacturer and dealer level on the Car Dealer Stage
Networking opportunities at manufacturer dealer meetings
If you register for your FREE tickets today you'll get all the latest information about CDX16 as we release it and ensure you're on the guest list for the must-not-miss event of 2016.
MORE: Ferrari frolics are on the horizon with Bangers4BEN 2016!
MORE: CDX16: 120 guests sign up for WITMI in its second year
MORE: Now Google and Facebook join our amazing line-up of speakers at CDX16