CAR-buying platform Carwow is keen to let dealers know how it operates and what it offers – and it's looking forward to taking part in CDX16 to do exactly that. 
Launched in 2013, the London-based firm – winner of a Car Dealer Power Award last year – is aiming to transform the new car market by moving the sales process from the showroom to the web.
CDX16 will be held on Tuesday, May 24 at Silverstone in Northamptonshire and, after witnessing how impressive last year's event was, Carwow has decided to get involved in 2016.

The company told us: 'Having won the 2015 Car Dealer Power Award for Consumer Lead Generation Website of the Year, we know lots of dealers out there love us.
'However, there are lots of misconceptions about Carwow, so we want to get in front of dealers and explain what we actually do – when we speak to dealers face-to-face and show how it's not price-focused, they end up loving what we do.
'We also want to catch up with dealers who already use us and share tips on how to get even more out of Carwow.'
The firm added: 'Our sales director John Miele attended as a visitor last year and thought it was an impressive exhibition with a strong franchise dealer attendance, from both large and small groups. We can't wait to be involved in 2016. This year, we're hoping to better educate the industry about what we actually do.

'Only 25 per cent of Carwow customers buy from the cheapest dealer – the majority choose where to buy from based on reviews from other customers and dealer location. Dealerships providing excellent customer service can sell hundreds of additional cars annually through Carwow and we want to tell people this.'
Check out our video: 
What can I expect from CDX16?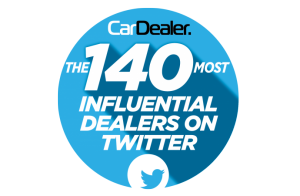 At CDX16, there will be 12 workshops for dealers to attend with hints and tips on how to improve business in a number of areas as well as keynote speeches and panel discussions with some of the biggest names in the motor trade on the Car Dealer Live stage. Speakers for the event are already confirmed as Twitter, Facebook, Google and Haymarket Automotive.
Car Dealer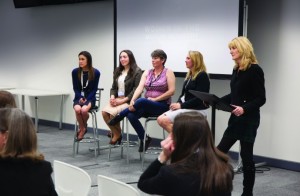 Magazine will also be announcing the winners of its acclaimed Twitter 140 Awards – with the gongs handed out by Twitter themselves – while the much-enjoyed Women In The Motor Industry (WITMI) session is back with a stellar line-up of panellists.
Can you really afford not to be there when your competitors will be?
Tickets to the event are FREE of charge and can be booked by clicking here.
Key features:
More than 100 motor trade suppliers, making it the biggest motor trade Expo in the UK
Even more workshops to help you learn new tricks
The Top 140 Most Influential Dealers on Twitter and Women In The 
Motor Industry sessions
A variety of inspirational speeches from leading keynote speakers
The biggest names in the motor trade at manufacturer and dealer level on the Car Dealer Stage
Networking opportunities at manufacturer dealer meetings
If you register for your FREE tickets today you'll get all the latest information about CDX16 as we release it and ensure you're on the guest list for the must-not-miss event of 2016.
MORE: 500 and counting! Have YOU registered as a delegate for CDX16 yet?
MORE: Meeting the people that matter to us most: Bluesky Interactive on CDX16
MORE: Now Google and Facebook join our amazing line-up of speakers at CDX16
On SuperUnleaded.com: This Tank Track Conversion Looks Like A Lada, Lada Laughs